AEON Cards Balance Transfer Plan
AEON Cards offers 3% interest for 12-months on a transferred credit card balance from any other bank. No processing fee and penalty for early settlement.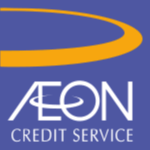 Product summary
Best Interest Rate

0% p.a.

Minimum Transfer

RM1,000

Max Duration

12 months

Related products

Choice of up to 0 cards
Low Interest Plans
Transfer your debt now to enjoy special low interest fees each month!
Pay Over
With Interest Rate At
When You Transfer
12 months

0% p.a.

and

3%

one-time upfront handling fee
from

RM1,000
Fees & Charges
Minimum Monthly Payment

5%

of outstanding amount

Early Termination Fee

None
How to apply
Stay afloat in the vast ocean of your credit card debts with AEON Cards Balance Transfer Plan.
Download, print and complete the balance transfer application form.
Fax the completed forms and documents to 03 7683 7800.
More Information
Save on your credit card debt with AEON Balance Transfer Plan. What's more, repay what you owe with 3% upfront interest and ZERO processing fee.
How does balance transfer with AEON work?
AEON Balance Transfer Plan offers a 12-months repayment period with 3% upfront interest. The minimum transfer amount is RM1,000 and up to a maximum of 80% of your available AEON credit limit.
To enjoy this special balance transfer offer, just transfer your outstanding credit card balance with other banks to your AEON credit card.
When can AEON settle my outstanding balance with the other banks?
Your outstanding balance payment with other banks will be put in effect within 15 business day from the approval date of your balance transfer with AEON.
What happens if I am not able to repay within 12 months?
In this case, a tiered interest rate of up to 18% p.a. will be levied on you until all your outstanding balance has been paid off.
Click here for AEON Cards Balance Transfer Plan T&C.