The trusty debit card isn't just a payment tool these days. It's the added plastic your wallet needs to feel just a wee bit grander. But since it's inception into the Malaysian landscape of plastic payment; the simple card has only come into our hands in the form the bank decides it should. We like cherries; let's put that on.
Henry Cavill looks too hot not to have the Man of Steel logo on our next card – or some similar design process of the sort.
All that is going to change as Maybank has decided to allow you to personalise the face of your debit card any way you choose.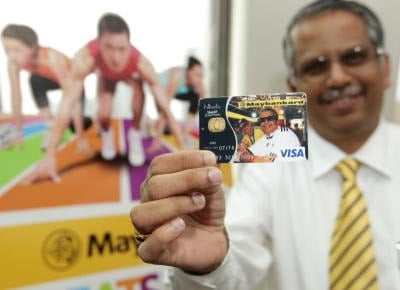 Maybank's Executive Vice President puts his own mug on the card.
While this is nothing new in the worldwide landscape of bank card designs, save for the Alliance You:Nique credit card, there aren't many card companies offering this feature in Malaysia. But now, Maybank Debit Card customers can also put peacocks on their bank card (or really, whatever they want! Although we hope it isn't Nick Nolte's mugshot).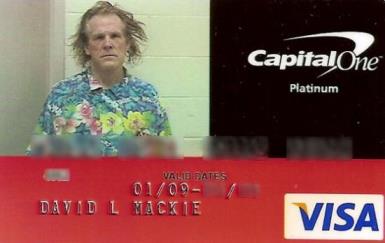 Not the best look for your card.
So How Does it Work?
The new personalising feature allows you to stick any photo you want onto the face of your card. Whether you're a fashionista, animal lover (cough, peacocks, cough) or a mother blessed with two beautiful children (or even with a not-so-beautiful partner; we daresay Maybank won't disallow it), the design is entirely up to you, so feel free to put whatever your favourite photo is. Or even your least favourite photo, which may help you spend less (you won't want to pull it out of your purse so often!). All you got to do is upload a photo and sent it to them.
The Step-by-Step
First, head on to maybank2u.com.my and under How to Apply? Click on the link which will then lead you to the online image uploader.
You will need to click Accept on the terms and conditions box before you can upload your image.
Click on "Use Custom Image" and select the picture from your personal computer or tablet. Bear in mind that image resolution has to be in the 1036 x 664 pixels @ 300 dpi in JPG, *PNG, or GIF format and the file size shouldn't be bigger than 10MB.
Once you're done, click on "Finalise" and "Submit" followed by "Finish"
At the Individual Card Request page, proceed by filling in your personal details
Once this is completed, you need to pay a RM25 fee (hey, such features and personalised printing doesn't come free) upon which you will receive an email confirming that your payment has been accepted. Hold on to this receipt! You'll need it to claim your brand-spanking new card.
And you're done! Now you simply have to wait 7 working days to receive your card. After the 7 day waiting period, you will need to bring along the confirmation email to collect your newly pimped-out debit card. Just don't freak out if you do happen to receive a phone call that starts "In 7 days…." because it's seriously more likely to be followed by "…you will received your new debit card."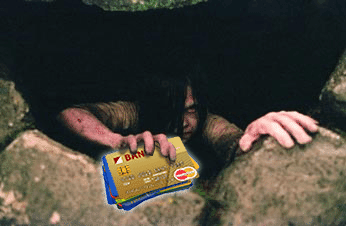 *"You will receive your new card in 7 days."*