What is a fixed deposit?
First, a quick summary of what a fixed deposit is. A FD is basically a type of savings or investment account that guarantees a rate of interest for a fixed period offered by all banks in Malaysia. Unlike most regular savings accounts that calculate interest on a daily basis, no interest is paid to you if you decide to withdraw any money before the end of the FD period, the maturity date.
A standard Fixed Deposit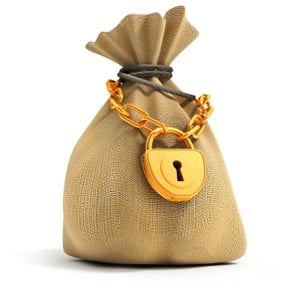 Here's how a standard fixed deposit looks like:

6-month Fixed Deposit A

Interest Rate at 3.65% p.a.

Deposit Amount
(RM)
6-month Interest (RM)
5000
90.43
20000
361.73
50000
904.32
With the fixed deposit featured in the example above, all you have to do is deposit money into the account for 6-months and upon maturity, you will get your initial deposit (principal) back along with interest of 3.65% p.a.
Fixed deposit variations
Ever see banks advertise absurdly high interest rates on their fixed deposit promotions?
Most of the time, there's usually some sort of catch, and without even going into the mechanics of the promotion, a strong tell- tale sign shows itself when they use the phrase "earn up to X% p.a.".
There are generally two main types of methods banks use in order to "inflate" the interest rate of their product during a promotion: by stepping up the interest rates and bundling the FD with a current or savings account (CASA). These are more commonly known as Step-Up and CASA Bundling respectively. Some FD promotions may even include both Step-Up and CASA bundling.
There is a third method where the fixed deposit is linked to some sort of investment program but we will not be covering that in this article.
Step-Up Fixed Deposit
Think of a step-up FD as a staircase.
The tenure of fixed deposit placement is split into different sections, with different interest rates assigned to them, each getting progressively higher. In this case, the advertised rate usually only affects the final month (or section) of the tenure. As such, the effective interest rate will always be lower than the advertised rate.
For example, Bank A's Campaign boasts an interest of up to 6.88% p.a. for a 6-month Fixed Deposit market but a closer look shows this:
| | | | | | |
| --- | --- | --- | --- | --- | --- |
| | Month 1-2 | Month 3-4 | Month 5 | Month 6 |  Total |
| Interest Rate (p.a) | 3.00% | 3.15% | 3.24% | 6.88% | 3.73% |
| Interest Earned on RM10,000 (RM) | 49.39 | 52.08 | 26.88 | 56.31 | 184.66 |
As you can see from the table above, the 6.88% p.a. offered only affects
the 6th and final month of the tenure. Calculating the effective rate
gives you 3.73% p.a. for the 6-month period.
Fixed Deposit with CASA Bundling
This kind of fixed deposit requires you to put some money into a CASA account as well. This is on top of whatever you choose to put into your FD. The amount you have to put into your CASA account is usually a predetermined fixed amount or a percentage of your FD amount.
It may be possible to be swayed by an attractive FD rate, but don't forget that you are actually depositing your money into a CASA as well which usually generates a very poor interest rate. In general, the more you have to put into your CASA, the lower your effective rate will be (since the CASA rate will offset the FD rate more significantly).
| | | | |
| --- | --- | --- | --- |
| | 6-month Promo FD | 6-month CASA  | Total |
| Initial Deposit (RM) | 10000 | 5000 | 15000 |
| Interest Rate p.a. | 4.28% | 0.5% | 3.01% |
| Interest Generated (RM) | 211.76 | 2.50 | 214.25 |
For example, Bank B advertises an interest rate of 4.28% p.a. for their 6-month FD. However, the requirement is that you have to deposit 50% of your FD amount into a CASA as well. This means that if you want to deposit RM10,000 into the FD, you would also have to deposit RM5,000 into a CASA bringing the total amount deposited to RM15,000. The effective rate calculated comes up to 3.01% p.a., 1.27% lower than advertised.
If you are lucky, some banks have savings accounts which offer unusually high interest rates. A perfect example would be the OCBC Smart Savers account which gives you 2.90% p.a.