These days, technology seems to be warping forward at the speed of light as we are graced with more jaw-dropping innovations. One of which is the mobile wallet that steads itself to replace good ol' physical wallets. How will the idea pan out? We put our nose to the grindstone!
What is a Mobile Wallet
A mobile wallet is a facility that allows you to use smart devices such as your phone, tablet or even smart watch to make transactions over designated payment terminals. Most smart phones today support the technology with the use of finger print authentication or unique password.
All you have to do is download the supported application and store your credit or debit card details on your device. When you wish to make a purchase, simply scan your mobile device at a terminal and charges would be linked to your credit, debit card or any supported monetary account.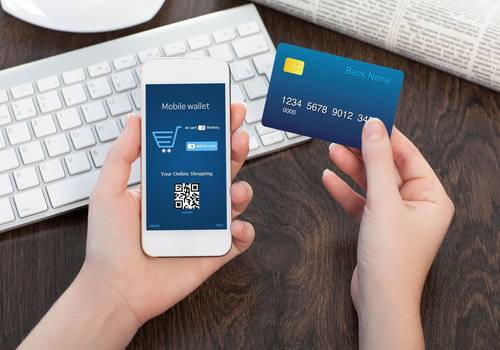 The Upside
Mobile wallets are considered extremely convenient as you would not be required to carry and lunge around all your cash, credit and debit cards everywhere you go. Should you forget your wallet in a rush, rest assured you would not have to starve or drive home just to get it.
At some point, mobile wallets could be the cross-boundary currency platform that the world uses to bridge gaps. Imagine having a short notice business trip with no time to visit a money changer. The phone you bring along could act as your back up wallet and even provide convenience of foreign currency exchange (currently accepted overseas).
This technology has grown to the point some hotels such as Starwood Hotels & Resorts Worldwide have replaced the use of physical keys with digital keys on smart devices. It not only makes it more convenient for guests, it also cuts down on the cost of having physical keys available. Where credit or debit cards are concerned, it could be a global tree-hugging solution to reducing the use of plastic (light bulb moment)!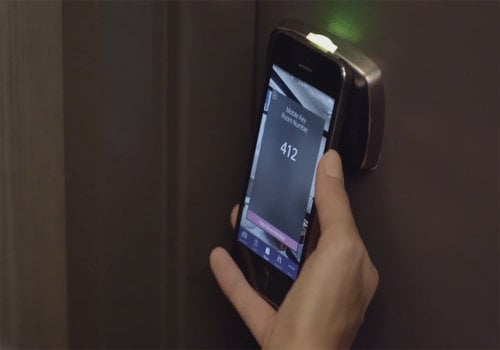 The Downside
The downside to a mobile wallet is it's highly dependent on internet connection. If you are unable to access a mobile connection, the mobile wallet is almost non-existent. Your phone will not be able to make payments and for security reasons, it wouldn't be advisable to connect to a public WiFi network to use the mobile wallet.
Security has always been the biggest worry amongst consumers when using any type of online or digital transaction. Using your thumbprint or unique security code may help protect your mobile wallet but it still leaves you open to hacking.
If Apple's iCloud and Sony's PlayStation networks were both hacked on such major scales, it certainly can be equally easy for hackers to retrieve your credit and debit card information off your mobile device.
Smart phone battery life also is another issue when using a mobile wallet. If you leave your physical wallet behind and drain out your battery while listening to some music on your way to a coffee place, you would not be able to access your mobile wallet to make payments. This could be a serious problem to have if you don't have a power bank or charger with you.
Availability in Malaysia
Many establishments have yet to adopt the technology. However, one of the few places you are able to use a mobile wallet is at Starbucks joints across the country. Using their loyalty program cards, one is able to reload cash that can be used and managed on the phone app itself. Upon placing your order at the store, all you would have to do is launch the app and access your account.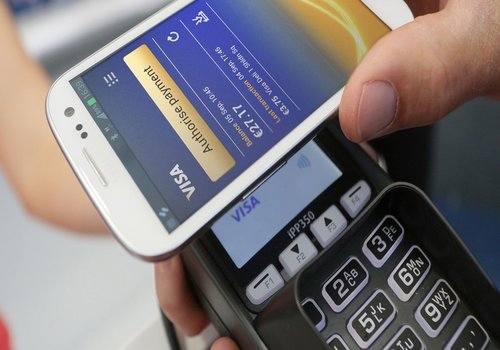 Scan your phone at the mobile terminal and charges would automatically be deducted from your Starbucks account. Loyalty program points and redemption would also be reflected via the app – bringing new meaning to user convenience.
Is it Practical?
Practicality of the mobile wallet is open to debate. If saving wallet or pocket space (by removing credit, debit cards and money) is your primary focus, then yes, it does makes sense. Besides that, taking your phone or credit card out of your pocket requires the same amount of time and effort to make any purchase.
When internet banking begun, many kinks and security issues came along with the convenience of sitting behind your computer screens to make payments or transfers. Over the years, it was polished and upgraded to protect its users. Despite initial apprehension, this feature has grown and is widely used all over the world.
Mobile wallets may go through a similar cycle and eventually become the payment method of the future, but it may not be a necessary step at the moment. But we reckon with a little beefing up of security, it may very well be the replacement to physical wallets. Till all that has been worked out thoroughly, traditional wallets are here to stay.
While we're on the topic, check out our piece on 5 reasons to use a credit card instead of cash. Do you have anything to add to our piece on mobile wallets? Fill us in at the comments section below.
Image Source : Image 2 fromExtreme Tech ; Image 3 from Techspot