Credit cards are known to be one of the most convenient modes of payment. They free you from carrying too much cash, and enable you to spend without hassle. Credit cards are very useful tools, as long as you understand how they work. So before you apply for your first credit card, here are some things to consider:
Know your financial lifestyle
Take a look at your finances and the way you spend money. Here are some questions to think about:
Are you responsible with the money that you have and careful with your spending?
Do you need to make big purchases, or spend money regularly on different types of bills?
Do you travel a lot and need a secure method of payment?
Do you use a particular service where the use of a credit card will make things easier?
If you answered yes to most of these questions, then it is likely that you will need a credit card. But even though you need it, it doesn't necessarily mean you're ready for it.
Understand how credit cards work
Credit cards are not just an easy payment method to spend more money than you have. Beware, these financial management devices come with a number of risks and benefits. So before you choose your credit card, do your research and familiarise yourself with how a credit card works.
There are lengthy terms and conditions but there are of course the most important ones you need to understand that will have the most bearing on your relationship with credit. Consider the charges and how to avoid them; the best way to pay for your credit card without hassle; how to have a good credit history, etc. When in doubt with the information provided by the bank, ask your friends and family who own a credit card, and get them to share their experiences with you.
Remember the costs that go with a credit card
All credit cards come with fees and charges, though they vary from bank to bank and card to card. Remembering what you're paying for can help you avoid most of the charges. There are two types of fees:
Fixed Charges: These are the annual fees and service tax, fixed fees detailed in your credit agreement. Some banks waive annual fees as special sign-up offers and some banks just don't charge an annual fee. We have a list of no annual fee credit cards if you can choose from if you want to save on these charges.
Variable charges: All credit cards will cost you in interest rates, but you only pay when you carry a credit balance from one month to another. Most incidental charges are based on usage, such as foreign exchange fees when you use your card overseas. Then there are Penalty fees, such as late payment charges when you forget to pay your bill. We list the most common fees for using a credit card on each product page, so you can see what you're paying.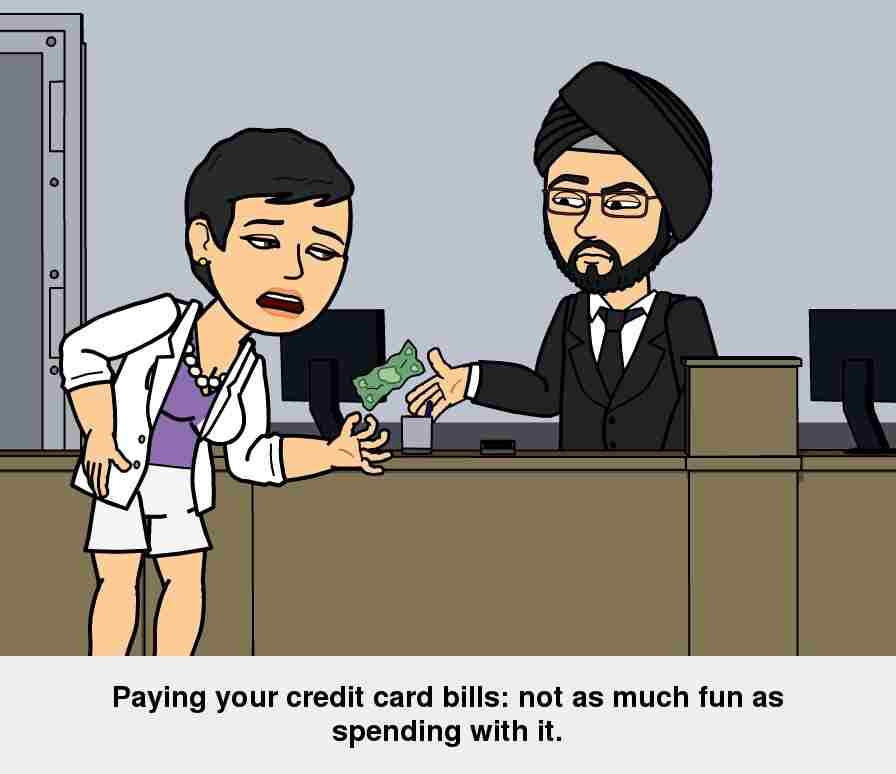 Choose a credit card that fits your lifestyle
Once you've made up your mind to get your first card, you'll need to find the right one. Choosing your first credit card can also be daunting. There are so many out there!
The good thing is that you will be spoilt for choice with banks offering really neat perks. Many credit cards offer benefits that can save you a lot of money, like cashback, reward points, and discounts. Each card caters to a different lifestyle.
For example, if you're into movies, there are credit cards that not only give you complimentary tickets but even cashback every time you go to the movies. There are also low interest credit cards, travel credit cards, cards for certain malls – the list goes on and on. So a good credit card can definitely benefit you in the long run.
Check if you qualify
Now that you definitely want that credit card it's time to make an application. There are different types of requirements necessary before you can get a credit card. Though the rules vary from card to card, beginner level credit cards normally require that:
You are above the age of 21
You earn RM24,000 or more per year
You have been working for at least 3 months
Remember to use your credit card responsibly and don't view it as a means to buy more than you can afford. With the right use and proper knowledge, your credit card will definitely be a big help in managing your money.
*Image from Bitstrips.com