For the uninitiated, franchising refers to a business model where the "franchisors" entrust the strategies, trademarks and workplans of their businesses to "franchisees" in exchange for royalty fees and a percentage of gross monthly / annual sales revenue.
According to Export.gov, there were 214 master franchisees of foreign brands, 61 Malaysian franchisors and 557 franchisees in Malaysia as of December 2016. From fast food chains to home improvement DIY stores, franchising is viewed as an established, returns-guaranteed business model especially among Malaysian consumers, who are globally most likely to try new product offerings and be an early purchaser of new product innovations.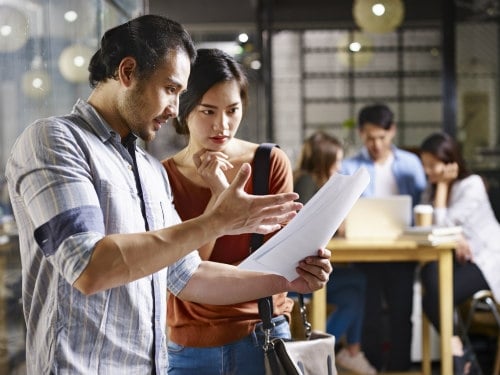 Paired with a robust, thriving brand-conscious consumer market, it is indeed tempting to step into the world of business ownership and begin your journey as a franchisee but do note that like all business models out there, there will be pros and cons of entering a franchise business. If you are still in two minds as to whether a franchise business is something that you should look at, here are the advantages that you will stand to gain should you decide to undertake the path of a franchisee.
Pros
Reputable Brand Name
As a franchisee, the task of capturing your target audience's attention to take notice of your products and services would be the least of your concerns. Investing in a franchise business means that you are also paying for the established reputation and image of the brand, in addition to access to national advertising and support from your master franchise holder.
Easier to Procure Funding
If you are a newcomer with little to no experience in business ownership, you may discover that it may be difficult to convince your financial institutions to approve your loan application. By opting for a franchise business, the odds of securing a loan to fund your business is higher as traditionally, banks are more likely to finance businesses that are already proven to succeed.
Inventory Discount
When you enter a business as a franchisee, you can take advantage of inventory discounts thanks to the economies of scale, especially if you are purchasing by bulk. With a list of trusted suppliers in hand providing you the stock you need, you will not only save money but also time and effort as well.
However, entering a franchise business is not without its setbacks so here are a list of things that you will need to consider.
Cons
High Start-up Costs
Don't be surprised but fees and invoices for royalty payments are something that you will be encountering on a constant basis as you are after all, paying for an already-established business that has been tried and tested.
Subjected to rules and regulations of the franchise system
If a franchisee owns a franchise like McDonald's, he or she is only permitted to sell food and beverage that is related to the fast food trade. In the situation that the franchisee wishes to add shisha services to the business for example, if it's not in the franchise agreement, then it's not going to be permitted.
*Reputation management*
Believe it or not, your local reputation is only as good as your franchisor's. If the franchise brand is facing a PR crisis, you too will most likely suffer as well. Case in point: Local brand TeaLive is accused of using a tagline that created by an interview candidate without proper compensation. Things got so bad that the CEO of Tealive had to step in to issue an apology, which is by then, too little too late. As a result, Tealive franchisees are affected by negative publicity with some netizens choosing to boycott the brand in favour of other bubble tea brands in the market.
Our Final Tip…
We hope that you have found this article useful in helping you understand what to expect from a franchise business and whether it is in line with your personal business goals. Ready to make that leap of faith and embark into the world of franchise business opportunities? If your answer is yes, then here's a bonus tip to help you get started on your new venture.
Learn more about the benefits of SME banking by giving RHB SME Banking Portal a visit and make use of their Knowledge Center to discover the useful tips and tricks to help you achieve your aspirations as a soon-to-be franchisee. From business loans to current accounts created specifically for the fundamental needs of SME business owners, begin your journey as a franchisee with RHB SME Banking Portal today.
This article was brought to you in collaboration with RHB SME Banking.