With Chinese New Year fast on our heels; many are clamouring at malls for last minute clothing, household and food buys. In the frenzy to get everything done, it's going to be easier than ever to walk out with bags full of stuff you don't really need.
In fact, some don't even need a holiday season to buy. Many a time have they walked in and then out of stores with bags of goods they didn't even plan to get in the morning. This, my friends, is a big no-no if you want to achieve financial glory through frugality!
If you were going to blame your weak will power, hold your horses for a bit. It is in fact true that most stores (especially grocers) are rigged with a tonne of money traps but they certainly didn't get past us because we've got the lowdown on these sales' tricks right here!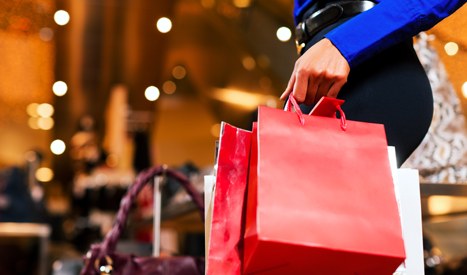 1) The Sale Signs
Who could resist those bright neon sticker signs telling you how much you can save? Just for spending at a store that probably didn't even cross your mind that day, you get to score some big deals (never mind the fact that you'd save so much more by simply not going in there).
These discount or sale stickers are the very first step in alluring customers, both interested or not, walking by outlet entrances and its success rate is nothing short of amazing.
These discounts are usually coupled with attractive looking products that help bolster that incredible success rate. Expect to stumble upon (or not really) extravagantly decorated stuff right at the entrance for the all-important first impression.
The layout is supposed to pique your curiosity on merchandise at the back of the outlet but not before you pass through a minefield of strategically placed items on sale. Chances are, these items are clearance stock and they may not even be really good bargains at all.
2) Strategically Placed Products
We've touched on how strategically placed products work well with sale signs in the point above, but they are just as lethal to the stray shopper even without the discounts.
This is a common enticing trick found at grocery stores and its diabolical product placement tactic may be applied in regular shopping outlets that sell clothing and cosmetics, just to name a few.
Products that are highly popular or need sales boost are placed at the average shopper's eye-level anywhere in a particular store and least popular ones are either tucked down below or high up top.
Study has revealed that shoppers tend to buy goods that are at eye-level or strategically located at entrances and exits. These items are usually slightly more expensive than the ones placed in least desired areas.
The same can be said about shop lot accessibility in malls – the more accessible they are, the higher the rent. Stores with cheaper goods (eg: Daiso) usually occupy higher levels while exclusive brands take the ones closer to the Ground level.
See for yourself the next time you go shopping and compare their position against price, for both items and shopping mall stores location!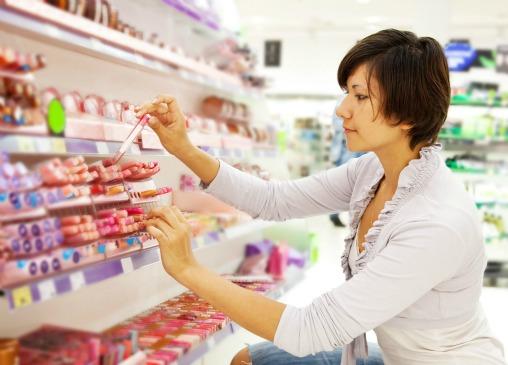 3) The Salesperson
Ever walked in a store to the greeting of an incredibly good looking salesperson who attends to all your shopping needs tirelessly? How exactly does one dodge this sales' stunt without guilt-buying any of the items the salesperson is promoting?
Good looking or not, salespeople have targets to achieve and it's even written in their job requirement to allure customers towards trying on stuff (eg: clothes or cologne) before convincing them to make the purchase.
Apart from the highly regarded skill of selling, salespeople are firmly equipped with knowledge of other money traps above and will be more than happy to guide you through them in hopes of securing your purchase.
If you're in a grocer, these guys are probably the ones who give out free samples (another mini money trap). Keep this point in mind the next time you walk into a store and avoid getting chatty with these pretty faces as it can cost you more in guilt-purchasing!
4) The Checkout Counter
It shouldn't come as a surprise when we say that certain stores intentionally have limited amount of cashiers working at the register to prolong your time spent at the store.
While this spending trick is in effect, the very last one comes in to assist and lurks along the pathway leading up to the cash register. These aisles would usually be dressed up with more products that the store is tempting customers with.
They usually are small in size but are highly effective in triggering last minute impulse purchases in those who seem to have all they need bundled up in their arms and are exit bound.
If you do get pass this phase, it means that you're almost at the end of your purchase cycle. Upon payment, cashiers offer customers membership cards that require an upfront fee. Others will present you with discount coupons that you can use during your next visit to the store. Hold back on all shopping urges and you just might come out alive!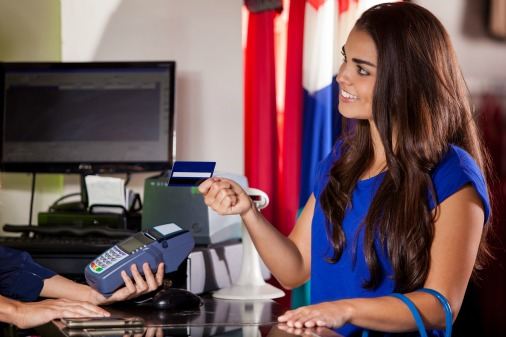 Be a Wise Consumer
To ensure you don't fall for these money traps, be a disciplined shopper. Come equipped with a list of things that you intend to get on your day out and your 'needs' should always be prioritised over the 'wants'. It should help you stay on the positive spending track.
Armed with that list of purchase items and knowledge of these money traps, your chances of getting shackled whilst shopping for clothes or groceries will be reduced significantly – bringing you one step closer toward achieving financial-savvy status!
Also, if you are hitting the malls; are you equipped with the right kind of credit card to maximise your spending via delicious points and cashback? To time like the present to get one if you haven't already.
What are your tips for shopping success? Let us know in the comments.