Bills are often terrifying things. Few of us want to look at them even briefly, much less scrutinise in great detail. We either shove money into tellers to pay them off or create an automated billing instruction so we don't even have to take notice of the frightful things. But by turning a blind eye to your bills and statements may be a dangerous game to play.
There are a lot of pesky little details in bills that you might want to know about. Here are some of the most important.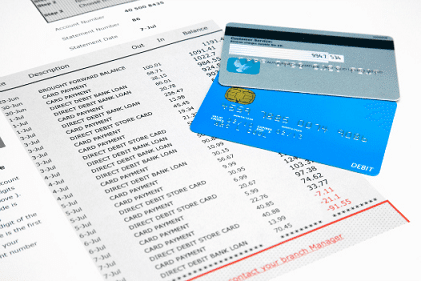 1. There May Be Fraudulent Charges
Credit cards are unfortunately always at risk of fraudulent transactions; even if you've never lost the card. Sometimes, these transactions can be sneaky little sums that you won't notice on your overall bill until you scrutinise it. Why pay for someone else's purchase?
The same is also possible on your mobile phone bill. Malaysians aren't unfamiliar with these scams and whilst most require your active participation; it's easy to make a simple lapse of judgement when your mind is elsewhere. Checking your bill is the best you can do to catch any untoward charges on your line.
2. To Be Aware of Interest and Fees Paid
It's easy to lock up your bill and not think about the money you are paying on high interest charges and fees but being aware may (hopefully) make you more prudent with swiping your credit card or being tardy with payment. When you don't scrutinise your bill; you probably don't know the exact amount you're being charged on your final total. Perhaps if you did; that next swipe on a non-necessity may not be so attractive.
3. To Be Aware of Exchange Rates Charged on Online Purchases
Shopping online is an addictive way to buy items you can't easily find in Malaysia. When you click that 'buy' button on eBay or Amazon; the estimated conversion you calculated using Oanda or XE is definitely not the rate your credit card will be charging you. Credit card companies are known to offer less than competitive rates for currency conversion on international purchases so you might be thinking you can afford your buy based on the wrong conversion rate.
Knowing the conversion rate also allows you to compare one card with another so you are able to glean optimum exchange rates when making your next purchase online. Granted the rates may change from month to month – by taking a good, long look at your statements (especially if you shop online frequently) you may be able to see which issuer is usually cheaper.
4. For More Effective Budgeting
If you're anything like the majority; you probably use your credit card for everything from petrol to grocery shopping to utility bills. But if you don't take a good look at your bill – would you know how much you effectively spend on each item? Looking at your bills will give you an idea about how much you spend and this will in turn assist in creating more realistic budgets in future.
There is little sense in budgeting RM200 for petrol; RM500 for groceries and RM300 for utilities only to exceed all of these amounts and find yourself with ever-growing revolving balances every month.
5. For Maximum Utilisation of Reward Points
If you have a credit card which offers reward points or cashback – looking at your statement is a definite must to see if you've been given the rewards you were promised. For cashback; you will need to check if it has been credited as promised to the percentage agreed. For reward points; you will need to determine the number of points you have in order to use it . This is the more pleasant part of bill scrutiny – who doesn't like the feel of getting rewarded?
You don't have to re-subscribe to your paper bill (if you've switch to the paperless billing method) as there would be a full statement available either in your online banking account or one sent to you monthly via email.