Did you know that Bill Gates made it to the top of Forbes' list of the world's richest people (again) this year? His net worth is around RM363 billion. That's more than the entire GDP of Lithuania, Myanmar, and even Jordan.
But what does net worth mean exactly? And why is it used as a measure of wealth? More importantly, how do we calculate our own net worth so we know how rich (or not rich) we are? Let's answer all these questions and find out how to use our net worth to understand our finances better.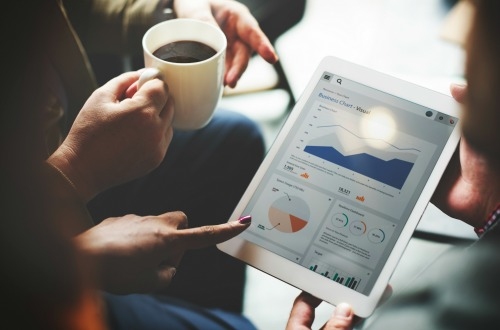 Your Net Worth is the Value of All You Have, Minus All the Debts You Owe
In other words, it's the amount by which your assets exceed your liabilities. Often in these 'top richest people' lists, you'll find that their methods involve using stock prices and public records to determine the value of their assets and subtract out their liabilities. Which means if you want to apply this to you own finances, you need to know the difference between your own assets and your liabilities.
Assets:
Simply put, these are items that have value, or which you can get value from. Assets would include your current cash reserve, checking accounts, savings accounts, gold, bitcoin, or any other currency you own. They also include your investments like fixed deposits, unit trusts, stocks, businesses, or real estate.
You might be tempted to put in the house you live in or your car as assets, since they have value if you sell them, but these two items often make more sense in the category of liabilities.
Liabilities:
These would be items that cost you money, or are recurring expenses. Liabilities include credit card debts, student loans, car loans, home loans, and other commitments you're paying for regularly. This is why the house you live in and the car you use might not fit in the asset column, since you're probably still paying for them. If you have property you're already renting out or selling, then you can call them assets.
Now that you've identified your assets and liabilities, the next thing to do is to subtract the total amount of your liabilities from the total value of your assets. The figure you arrive at will be your net worth.
What Do I Do With My Net Worth?
The immediate thing to do is make sure is that you don't have a negative number as your net worth. If this is the case, your main focus when managing your money would be to pay off your debts as soon as possible, and try your best to reduce spending.
If you have a positive net worth, then what you can do next is take a look at your assets versus liabilities. To increase your net worth, you can choose to either reduce your expenses and debts, or get another source of income or acquire more income-generating assets.
One important point to remember about net worth is that this number changes depending on what you expenses and earnings look like. But since the calculation is quite simple, if you want to keep track of how healthy your finances are, you can quickly do a check on your net worth every few months or so.
If you find out that you have a lot of cash just sitting in your savings account, why not put that cash to work in a fixed deposit account? Our comparison page can help you find the best ones that fit your needs. Have anything else to add to this article? Do share your thoughts and ideas with us in the comments section down below!