The Mi Band 2 was recently launched and it has captured the attention of the masses. The brand behind these wearables, Xiao Mi has strongly established themselves in the market as the cheaper alternative which is still able to provide great quality gadgets.
In a revenue management perspective, their strategy has always been to keep prices low and subsidise their revenue by selling accessories that are affordable. Powerbanks, headphones, screen protectors and phone covers are all relatively on the the lower end of the price spectrum as compared to premium brands like Apple which sell accessories with a bigger price tag. This strategy also helps to curb the consumers from hunting down and buying accessories from other sources.
So what is so special about the new Mi Band 2? How does it stack up against its predecessor or the industry benchmark of a Fitbit?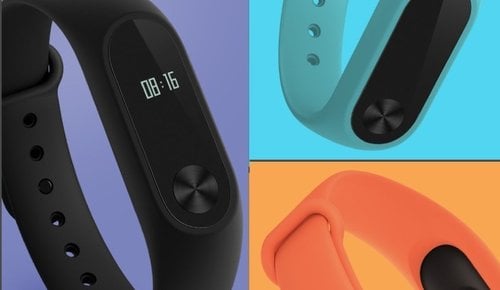 Mi Band 2
The new Mi Band 2 tracks steps, calories burnt, monitors sleep patterns and has a great battery life just like its predecessor, the Mi Band. It also still vibrates as an alert when you receive calls and text messages.
What they have added on to the new Mi Band 2, is that the gadget has an optical heart rate monitor as well as a better pedometer algorithm that is supposed to track your steps and movement better. To top it all off, it now comes with a 0.42 inch OLED screen. The screen is also scratch resistant and dust proof. The screen can display the time, number of steps, heart rate, distance walked, calories burnt and battery information. Best part is, you can customise what you want it to display.
Any other smart wearable company would charge a good chunk of your salary for one. However, this is made by Xiao Mi, who have a reputation of selling their products at a bargain. They have launched it only in China thus far, at an insane price of 149 Chinese Yuan (Approximately RM92).
Mi Band vs Fitbit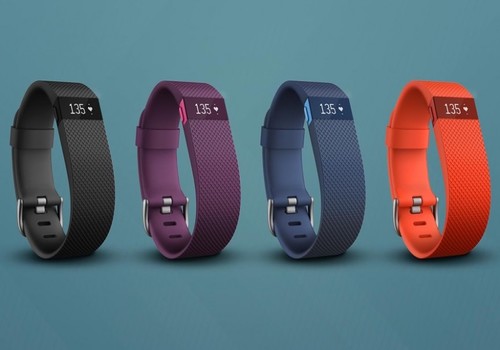 If you were to compare it against a product with similar features in the market such as the Fitbit charge HR, it provides a huge amount of savings while having a product that gives you similar features. This is how they stack up against each other.
| Features | Fitbit Charge HR | Mi Band 2 |
| --- | --- | --- |
| Step Tracker | Yes | Yes |
| Sleep Monitor | Yes | Yes |
| Call & Text Alert | Yes | Yes |
| Sleep Alarm | Yes | Yes |
| Heart Rate Monitor | Yes | Yes |
| Screen | OLED | OLED |
| Connectivity | Bluetooth 4.0 | Bluetooth 4.0 |
| Water Resistant | Yes | Yes |
| Battery | 5 days | 20 days |
| Phone Requirement | Over 150 devices on IOS / Android / Windows Phones | Android 4.4 or iOS 7.0 and above |
| Smart Unlock – Mobile Phone | No | Yes *Only with Xiao Mi Phones |
| Price | RM690 | Approximately RM 92 |
Information sourced from Fitbit & MIUI
While features of the device are similar, the Fitbit has a far better developed app which automatically detects your workouts, helps you set up goals, keeps you on track with badges, progress notifications, compete against other people, and other grand features. It also has a food log you can track your calorie intake with. The Fitbit app also has a huge food database which allows you to quickly scan barcodes which input the food data for you effortlessly.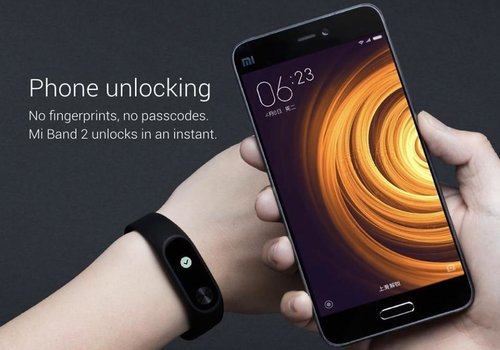 Which is Better?
At the end of the day, it really depends on what your fitness goals and needs are. While the Mi Band 2 has some good features, it does lack a few amazing features as mentioned above.
If you find all the added features redundant as you only would like to log your sleep and your walk to the car before and after work, then maybe you don't need any activity tracker at all. However if you are on a budget and think you would like to start somewhere, then the Mi Band 2 seems like a great option and value for money.
However, you have to be a little patient as they have yet to launch the Mi Band 2 in Malaysia at this point in time. In the mean time, opt for the cheaper Mi Band which is retailing on their website for RM59 and you can upgrade your device at a later date. Even if you did that you will still end up with savings as compared to buying a Fitbit.
Image Sources: Image 1 from Wareable; Image 2 from MIUI; Image 3 from Wareable