Need some ideas to fuel a budget-friendly couple's vacation? Then look no further, we've come up with a few handy suggestions to help you #GetMore value on your next couples-only holiday.
Just last week, we talked about solo travel and how the independent go-getter can #GetMore for their money; but we haven't forgotten those sufficiently loved-up! This week, the spotlight is on you lovebirds!
Spending 'alone time' with your significant other is not so simple what with life's everyday distractions running aplenty. Nevertheless, making time for a little seclusion now and then is necessary to rekindle, relax and unwind together. Pack your sunscreen and leave the kids with a sitter, it's time for a couple's vacation!
But before you head off to a romantic escape, check out our guide on getting the best value-for-money vacation for two.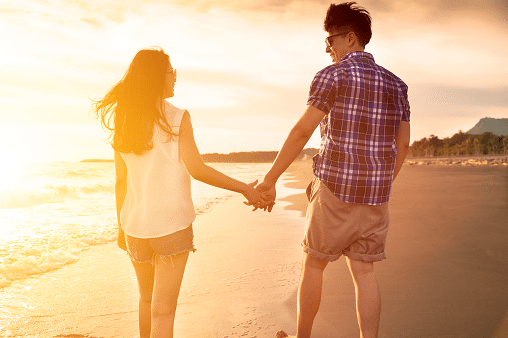 It's All About the Destination
The most romantic getaway destinations do not have to break the bank and may actually be right in your own backyard. Did you know that Malaysia boasts some of the world's best vacation spots?
Yes, it's true! And what's better, you don't have to spend much time or money on the transit, getting your passport renewed, applying for a visa or bothering with things like baggage allowance (if you're not flying).
Moreover, since you're already saving on travel costs, you can stand to spend a little more on the destination. For instance, you can press on toward a five-star beach holiday in Langkawi (No. 9 on National Geographic's list of top 10 beaches in the world!) or a luxurious jungle-resort retreat in 130 million-year-old Taman Negara.
Still, if you're looking to give your passport some use, take the road less travelled and wander through value-for-money vacation venues like Vietnam, Turkey and Bulgaria. These amazing alternative destinations are steeped in rich history and scenic beauty that make for a memorable, romantic getaway but at a fraction of the cost of other more mainstream romantic picks.
Timing, Is Everything!
Malaysian peak seasons generally occur from early December to late January and during public or seasonal holidays. This is when hotels, flights and restaurants impose exorbitant surcharges. For couples vacations, Valentine's Day and the wedding months (usually during school holidays) can be especially tough on the wallets.
But, you can still beat excessive prices if you book in advance. Six months is optimum but not many holiday-goers want to commit to such advance bookings, especially when those bookings are non-refundable.
If this is you, then simply avoid the peak seasons. In addition, consider dodging Singapore public holidays as well, since they make up the largest nationality of tourists in the country.
If travelling out of Malaysia, do check online or with hotel reservation departments for your destination's respective peak period.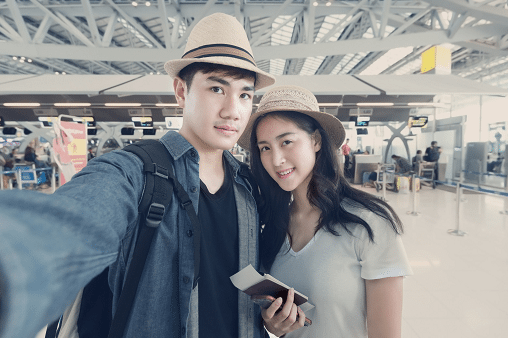 The Journey
Don't forget that the journey itself can also double up as a romantic part of the holiday and so if the option is available, why not drive there?
A road trip is a cost-friendly option from which to take in the sights and sounds. At the same time, you can use the opportunity to have little adventures along the way.
For example, try to map out your journey to include the attractions en route like waterfalls, hot springs, craft centres and even theme parks. A well-planned trip can certainly make way for you to enjoy the scenic route with less money spent.
If you are driving, be sure that you and your vehicle are fully-equipped for emergencies and ready for the long haul. Do arrange for your car to be serviced, buy extra fuel and load your GPS unit with maps that are available offline. Most of all, drive carefully and take your time, you're in no rush.
Choosing the Temporary Love Nest (Accommodation!)
A hotel honeymoon suite isn't just for newly-weds, do consider booking one for your vacation to get in on the extra attention. Even though it costs a little extra, a quality honeymoon suite is designed to specifically bestow a romantic ambiance.
Some suites come equipped with a large bathtub or Jacuzzi for two as well as extra touches that make big differences, like a romantic view and balcony.
In addition, springing for a honeymoon package may be well worth the money if it comes with special freebies like a bottle of wine or champagne, a complimentary dinner for two and late-checkout.
Fun-tastic Activities
There's so much you can do together on holiday that will not cost a cent, like a sunset stroll on the beach, a nature hike or simply watching a movie together.
However, if you are willing to splurge a little, go ahead and indulge in a couple-spa. It's rejuvenating and oh-so-romantic but it can be on the expensive side, so be sure you scout for discounts first. Here's what you can do to #GetMore of your money's worth:
1) Check your credit card for relevant promotions.
2) Sign up for hotel membership to unlock spa discounts and offers (especially if it's free to join).
3) Call the front desk to request a special discount – most people don't realise that with good hotels, sometimes all you have to do is ask (nicely).
4) Try going to spas outside the hotel or resort if available, it's usually cheaper but often more crowded, thus an early booking is usually required.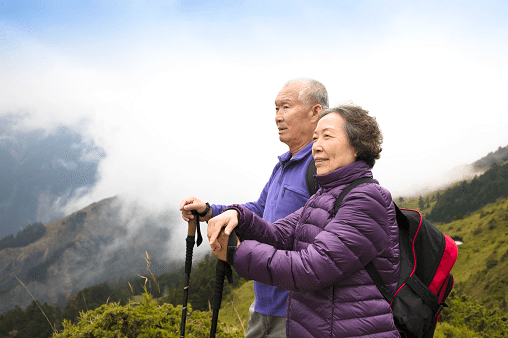 Vacationing Together on a Tight Budget
A couple's holiday can be an amazing way to reconnect and forge wonderful memories together, in addition to enjoying a nice relaxing vacation.
Unfortunately, not everyone has the luxury of a large bank balance to jet-off on a romantic getaway to the Maldives (or some such highly commercialised 'romantic' destination). But the good news is a great holiday is possible even on a shoestring budget. You may need to downsize your expectations, but so what if it isn't the Ritz? The important thing is that you are together.
Moreover, there are many promotions and discounts to set you off on an awesome holiday. For instance, if you currently possess a credit card, do check if there are any applicable promotions from which you can benefit. But if none of the offers float your boat, then perhaps it's time you find a new card to #GetMore value.
If you don't have a credit card, but love holidaying, this might be the perfect time to start looking into travel cards that could be worth your while!
Did you like learning how to #GetMore when travelling with your partner in this article? Follow our #GetMore hashtag on your favourite social media channels as we bring you more tips on how you can get more for your money in everything from travel to shopping and dining until the close of 2015. Who wouldn't like to #GetMore for their money?