When the discussion of the whole home ownership shebang crops into frame, it usually is accompanied by the need to fork out buckets of money for most related decisions.
Whether you're moving into a newly owned home or opting to major renovate your current one, costs can poke through the roof in varying capacities, but the question here is, which one should you go for?
From experience, we have outlined a sensible guide to help you navigate through this painstaking process. It may vary from situations but it'll certainly be of assistance in making your decision a little more informed.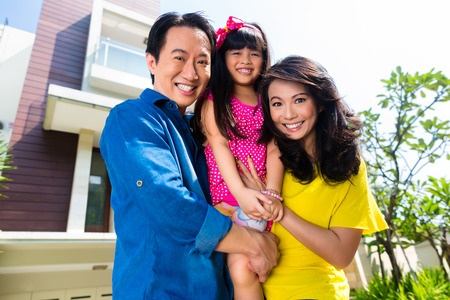 #Moving Out Into a New Home
One may choose to move out from their current home due to an array of reasons, some of which include looking for better neighbourhood, job relocation and scoring a great home sale deal just to name a few.
But we all know of the effort involved in moving homes. Things like transporting household items like furniture and obtaining legal documents are just the tip of the iceberg.
Let's now weigh out the pros and cons of moving out of your current place into a new one in comparison with the major renovation alternative, which we will delve into a little later.
Pros
1) A Ready-Made Solution
Much of renovation processes include communicating one's idea to contractors and this opens up margin for pretty costly permanent errors or defects – like ones sustained by this writer's home.
Conversely, you can thoroughly inspect a home that is on your radar to single out any structural defects and choose to buy one that adequately suits your standards because not all homes are perfect – even new ones.
However, having a ready-made solution makes it easier to move lock, stock and barrel without having to worry about possible refurbishing anomalies that major renovations are susceptible to.
2) Better Chances of Reselling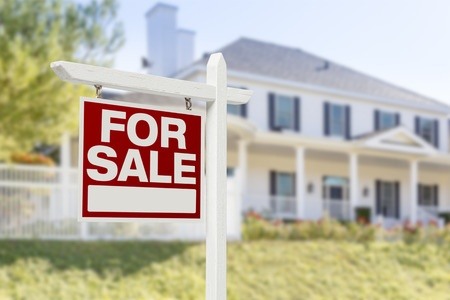 We've already established that tampering of a home's primary structure can open up the possibility of damages. This could significantly reduce appeal or even worse, knock its value down tremendously if done poorly.
If one does not tamper with the primary structure of the home, its value remains locked from where it was about two minutes ago. In fact, it is highly likely that one can fetch a higher value from property appreciation, where it doubles up as a surefire investment – putting itself one up against renovation.
A renovation could up the value of your home incredibly but it sort of locks you down to living in just that home. But we'll explain why it may be difficult to get an almost perfect job done a little later.
3) New & Fresh Environment
As mentioned above, some may be on the market for greener pastures. This means that they are looking for a new neighbourhood that could have better accessibility and lower crime rates, for example.
If one chooses to renovate their current home, they would have to put up with all standing problems which could include stagnant surrounding development and high-rise constructions, which can be very tacky affairs to deal with.
Cons
1) Cost of Transporting Household Items and Hassle
Moving out of a home requires transporting almost all of its items, big or small, like furniture, refrigerator, bed frames, air-conditioning compressors and a whole lot more.
Trucks that provide transporting services don't come cheap and can double or triple your costs depending on the capacity of your household belongings and distance. The only consolation is you get to clean out old clutter you could do without anyways.
We'll clue you in on how you could cut costs with this if you're planning a major renovation a little later.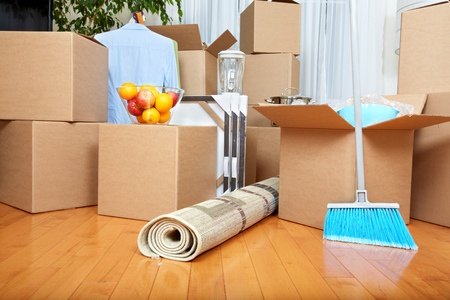 2) Larger Spend on Home Purchase
Compared to a major renovation, an entirely new home purchase requires bigger pools of cash to support the big move – most of which goes toward making the down payment as well as possibly larger monthly installments.
Let's assume you are moving into a bigger home that's way more expensive than your current one, this would require a larger allocation of 10% on down payment and you start paying your loan from scratch, while renovations are a little more flexible to suit your desires and finances alike.
3) Lengthy & Cumbersome Securing Process
The entire length of securing a new home can be a grueling undertaking. It requires a tonne of official paperwork, visits to the bank, and of course more money.
While renovations only require you to deal with the contractor (he will sort out not all, but most of the stuff for you), purchasing a home requires legal documents that require you to be credit eligible for the home loan at the time of application. If you happen to be out of a job, this may be hampering news to you.
#Major Renovating Your Current Home
A renovation would be an indicator that one is content enough with their current home to spend a little extra for comfort.
These renovations may come in the form of tearing walls down for larger rooms, adding a balcony, sprucing up the kitchen or even giving the entire home a complete makeover.
Compared to the option of moving out into a completely new home, renovations too have their ups and downs – let's take a closer look at what they are.
Pros
1) Zero Transportation Hassle & Costs
The only reason a transport vehicle is needed when moving houses is probably the distance and volume of items required to travel that distance. Moving houses also means that they're being transported for good.
In the case of renovations, even a complete makeover would only require one to move stuff around the house as it is being completed in parts. Bedrooms are also interchangeable in the same way during renovation based on prior discussions with the contractor.
If you're worried about your personal belongings, lock them up in your room and inform the contractor about it. A lead worker could be appointed by request to prevent break-ins or any wrongdoing by other workers.
2) Freedom to Customize Renovation Design
When moving into a new place, one either has to be content with the current layout of the structure or choose to spend more by renovating the odd space before wholly moving in.
Major renovations give you the option of swelling up certain spaces that aren't up to par with the rest of the home. Take the kitchen for example, or a toilet – they both can be individually customised to your individual designs that can look worlds apart and yet seem perfect to you.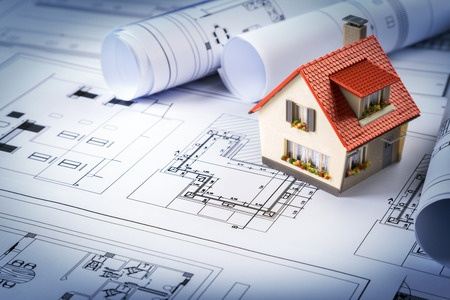 3) You Get to Stay Put!
For some, neighbourhood and location mean the absolute world as it affects their childrens' growth and long-term family plans. You don't even have to make contingencies to change your routes to work or school for the kids. Let's not even get to the friends you will be missing!
Giving up all these blessings can be a hard pill to swallow if one chooses to move out, but it isn't necessary with renovations. You get to keep the company of good neighbours and all its awesome surroundings too.
Cons
1) Temporary State of Inconvenience
While it is almost unnecessary to move out of the home even for complete renovations (unless the contractor says so), its entailing pitfalls certainly cause a considerable amount of inconvenience to the dwellers.
You would have to live in the mess for as long as it takes for the renovation to complete, which means to put up with a lot of dust and drilling during the day – even on weekends! Yikes. The other option is to rent out temporarily, but it'll set you back in costs.
2) Encounter New-Old Problems with the House
If your contractor starts tearing down walls and non-support beams, there's a chance he might run in to an old problem or cause a new one that needs fixing in the future. This of course needs more money and may consume time if serious.
Contractors can sometimes withhold this information from you and charge you willy nilly for the odd problem, like a broken pipe or roof lining. But hey, if it does fix a niggling problem, they should go right ahead, no?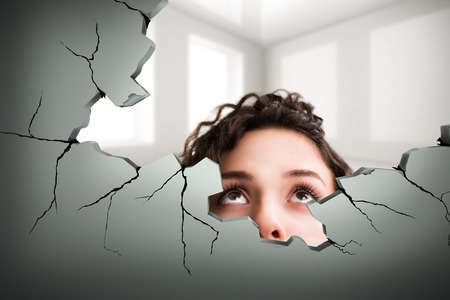 3) Possible Property Devaluation
It is almost impossible to acquire the services of a contractor that is able to replicate the make of the original structure. This difference is apparent in bricks, cement consistency and supporting foundation.
Renovated homes have disintegrated foundations from the house's original footprint and this tends to move a little off over time, causing hairline cracks and defects that can cause major devaluation. All of which could be repaired with more expensive fix-ups.
Other defects like ill-matching additions and add-on designs that stick out like sore thumbs also happen to have that same effect on the value of your home, except this will cost a whole lot more to bring back its original value.
#The Decision
There certainly isn't one size that will fit all. That said, it is entirely up to you to weigh out these advantages and disadvantages with other factors like personal preference and financial capabilities.
If you were thinking of getting a new place, do check out our nifty little home loan calculator to find a home that fits you. Alternatively, if you were going down the major renovation route, perhaps a personal loan may take the heat off your finances.
Whatever your choice is, rest assured you are now equipped with the necessary information to cover most loopholes in your big move because situations may vary. All that's left to do is to wish you good luck!
Have you been in a situation described in the above narrative? Tell us your experience in the comments section below – we'd all love to hear from you!