We'd be kidding if we told you that this piece would cover the entire financial aspect of having a baby. What we can assure you is that this financial crash course could well prepare you in the months leading up to the little one's delivery.
That's because we all know the entire process of having a child costs quite an incredible sum and it only heads in an ascending manner as it unfolds. Therefore parents to be can never be more prepared by taking the following crucial measures into gentle financial stride.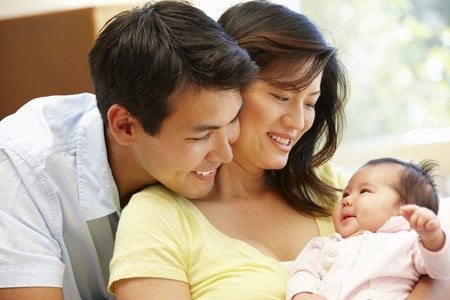 Setup a Baby Fund
Most babies are planned, while some give parents only a 9 month head-start (you'd be surprised how long people try!) on financial preparation. Therefore setting up a baby fund at any point during family planning or the first positive pregnancy test would definitely do you a lot of good.
Across the course of trimesters, mothers-to-be would have several check-ups and monitoring processes to undergo, and they are not cheap by any means. Other expenses en route to delivery would also include maternity apparel, baby essentials and the entire works.
Since the two of you would still be working (ideally way ahead of pregnancy), set up a dedicated account and throw all the money you can (reasonable amounts of course) and keep this sealed for a pregnancy rainy day which can pour in a barrage.
Most parents assume they can handle this phase as it starts off small, but fail to realise that the increase in expenses is a process in post-delivery (even in pregnancy stage too) that can stretch up to 2 years and will eventually take a toll on their financial buoyancy. The rule of thumb in pregnancy is never underestimate the nitty-gritty costs!
Delivery Planning
There's only so much comfort parents can acquire from confiding in family members or friends who have experienced the order in more recent times. Unfortunately, not all cookies crumble the same way and preparation in this crucial phase is of unparalleled importance.
While the baby fund setup would help you a lot with relatively small yet multiple costs, the larger ones like delivery would surely take a huge swipe off your finances. And the alarms would definitely go off if its starts eating away at your life savings.
Ubiquitously known to be unpredictable, deliveries can appear simple at first but complications can lead to extra medical expertise costs like the C-section or cesarean. That alone would push your expenses through the roof by the thousands.
Other complications during this crucial process could even implicate the baby. For instance, if he or she requires immediate medical attention for critical conditions like failing vital signs or the less-worrying jaundice that is common with new borns. Inpatient treatment of this sort requires a tonne of money and having some paper stashed for this is important.
Maternity and Confinement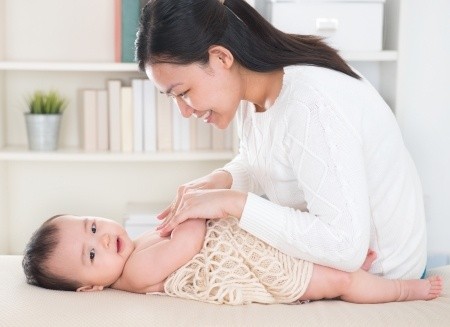 One on our baby financial crash course list that is commonly overlooked by parents-to-be is the maternity period. It can be the most trying period of them all as the little one needs attention and nursing more than anything else – probably even the mother herself due to unforeseen circumstances (eg: cumbered recovery).
Sleepless nights for both mom and dad beckon. It can be very taxing for daddy who would still be working as per usual after a few days off (maternity leave) to get mom and baby settled in at home. A phase after which would require someone to help mommy during her crucial confinement period.
The most common approach to this would be the baby's grandmother (from either side of the family), but in the event that they aren't physically able to help out, hiring someone for the job is definitely on the cards. And this too, does not come cheap.
Stacking on top of the help's cost comes the baby essentials like swaddle, clothes, formula, diaper and many more – all of which you would have to prepare way ahead for the coming months. The baby fund would help you out with the smaller costs but the bigger ones require deft foresight.
Once the maternity period subsides, parents should already have a plan for an infant day care. On a good day, grandparents would gladly take up on the role, but again if they aren't able to, hiring an infant day care is surely in order. This would set you back by a large amount and will be part of your monthly commitments for as long as you deem fit.
You've Just Passed Baby Boot Camp!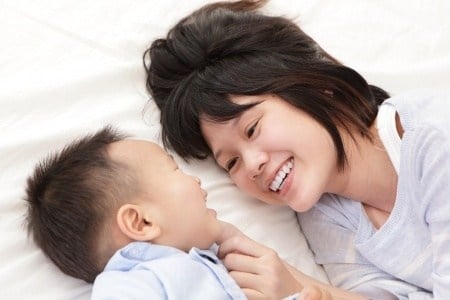 Congratulations on passing the first stage of parenthood – planning! Like we've mentioned before, there are a tonne more (mostly hinging on choice and circumstances), which could appear along the way, and this guide sure can help you be prepared for some of the things listed above at the very least.
Having trouble getting started? Perhaps the right kind of credit card could help you feel a little lighter on your financial feet and regulate your outflow of cash better. Or if you find yourself on the back foot, a nice injection of cash from a personal loan would definitely take the sting off your back until you steady your financial footing.
Remember, failing to plan is planning to fail, so good luck!
Did we miss out an important phase that you, from personal experience, think deserves to be added into our baby financial crash course? Tell us in the comments section below – we would love to hear your thoughts!