When you look at this title you're probably thinking about those impulse buying sessions that may happen every time a sale comes by (say every three months). But curbing the "buying stuff I don't need" habit is more than just ending the shopping binges.
It's the extra candy bar you could have done without; the cute mason jar you have absolutely no use for (but is just RM5!); or maybe the pack of toe socks that happened to be on sale at a pop-up kiosk on the ground floor of your office building.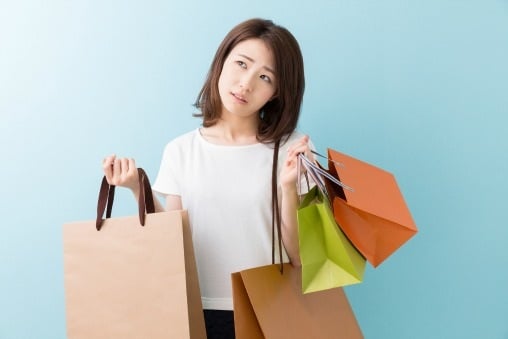 These spends don't look like much but when you add them all together and team them up with those big retail therapy sessions – you end up with an empty wallet and a home full of clutter.
This writer is no stranger to this 'curse' and though it's an everyday struggle – here are a few steps you can take to keep the attack of the spending urges in check.
Get a Partner/Friend to Help
Kicking the habit to spend is a struggle to do on your own but a friend or partner could help by being that voice of reason you need when you're tempted to unnecessarily part with your money.
They don't even have to be overbearing. A little reminder is enough. You'll be surprised how effective a simple question such as "Do you really need that?" can be to in making you to put. that. purse. down.
Limit the Money You Carry Around
If you work in a mall or building with a lot of shops nearby, having ample money when you go out to lunch will be the ultimate temptation. Leave your wallet in your locker or locked in your car and only take RM10-20 out with you as lunch money.
How much you take will depend on the price of food in your office area. Take just enough for food and drink. Without extra money, you'd have to go through a lot of effort to buy other stuff during lunch and hopefully the effort required will deter you.
This same concept can apply when going out shopping. Bring just enough money for the things you budgeted for and then you will be forced to stick to your shopping list!
Ask Yourself the Difficult Questions
Having a friend (first point above) remind you about your (non-)spending goals is a good way to stop buying but your friend or partner can't be with you all the time!
When they are not around – you will need to ask yourself the difficult questions.
Do I really need this?
Do I really want it or will it lie in a cupboard or drawer unused for the rest of my days?
How many similar items have I found useful?
Can I afford this in light of my other payables?
By the end of this self-interview you'd either have talked yourself out of the purchase or bored yourself hopefully to the point where you don't want to buy anything anymore. Hey, whatever works!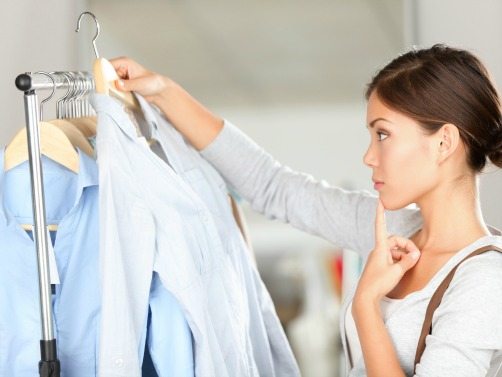 Carry a 'Reminder' of Your Sordid Spending Sins
Did you find you had to throw out a tonne of expired food; donate clothes with tags still on or stumble on a bag of knick-knacks you forgot you ever purchased recently? Take a photo – the impression lasts longer.
Keep the photo tacked onto your wallet so the moment you open up to pay for yet another thing you don't need – you'll find yourself face to face with your past spending sins.
Alternatively, you could find a small item you purchased for absolutely no good reason and carry that with you to not only be a bit of an embarrassment to you by bulking your pockets or pocketbook but to also remind you of what you shouldn't be doing with your money.
If At First You Don't Succeed…
If you're an impulsive spender, nothing could be more difficult than breaking the habit.
People who don't have such inclinations may find it difficult to understand why it's so hard for some to just not buy stuff but the truth is, it really is a struggle for some people more than others.
We understand, really. But the important thing isn't about being perfect – it's about trying and then trying some more. As they say, if at first you don't succeed…
We hope these tips help you make that journey away from spending addictions just a little easier but if you're at the point where you aren't even sure if you have a problem – check out our previous article on how to identify if you have a spending addiction.
Do you have any tips to share? Let us know in the comments.