With the fast changing pace of our economic model, the job space is constantly evolving and changing. What is relevant today, may be taken over by a machine tomorrow.
First of all, you have to understand that it happens even to the best employees and you have to accept it, even if it comes with no warning. There is no point in feeling rejected and feeling incapacitated.
In your time of need, here are a few steps you should take in order to secure yourself and your family.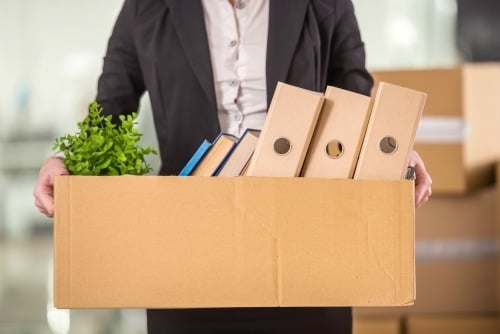 Evaluate the Grounds for Termination
A termination with little warning is anyone's cause for suspicion, so it makes sense if you have zero clue why you're being fired and find yourself wanting answers.
Cross examine your circumstance and consult with human resource executives, if not the industrial relations department if your termination was justified.
Any form of termination requires proper grounds for termination and anything short will be viewed as misconduct.
Any msconduct or unjustified termination should be filed with the Industrial Relations Court of Malaysia. The court then has to make a decision regarding an amicable settlement and may sometimes even result in you getting your job back.
While the entire process may take some time, it is important that you get everything else in order.
Keep it Classy
Even if the company was well within their legal rights to fire you, a sudden termination can still feel like a betrayal. Especially if it wasn't a massive restructuring or you're the only one unfairly blamed after a major blunder. Understandably, you may harbor ill feeling and might even be tempted to lash out or seek revenge.
Don't do it. Your reputation is too valuable to tarnish this way. Keep your head held high and do your best to vent your frustrations far away from the workplace, ideally among trusted company.
Revise Your Budget
Now that a major part of your monthly intake will be gone, you need to reconfigure your cashflow to accommodate.
List down all your monthly commitments which are absolutely necessary and consider other areas that you can cut back on.
As a caffeine addict, this writer understands how a cup of coffee can seem like a daily necessity, but unfortunately, a latte should not surface anywhere on your survival budget list.
Once you are clear on what the monthly requirements are like, run the figures against your savings and try to assess how long will you be able to sustain without an income. It is important to budget approximately 10% to 20% for unexpected expenses on top of your prepared budget.
With the current job market looking a little bleak, you will need to have a three to six month cushion before getting back onto the horse. It also doesn't hurt to slow down on your expenses somewhat to help mitigate the damage on your cashflow.
Look For an Income Stream
While money isn't everything, it does pay for everything. This is when you will need to take a good hard look at yourself and see what you are capable of in order to create a stream of income while you search for that next job.
Especially if your budget is not able to cover you for a minimum of three months, you may want to start taking up freelance jobs which are abundantly available across the internet.
If you do not have the necessary skills or equipment, you may even consider driving some people around on Uber or Grabcar just to pay the bills. If you do not own a car but confident that you can commit to the driving hours, you could even rent one. Although this adds to the cost, you will have no problem covering the weekly payments and making a little extra if you are disciplined enough. Remember also that there are plenty of freelance work that don't require you having a car or even leave your house.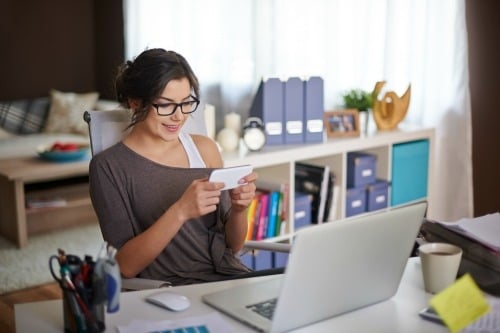 Take a Breather and Plan Your Next Move
Despite you being in a position of need, it is important not to pounce at just any opportunity for a job. This unplanned leave of absence might be the right time for you to reevaluate your career trajectory and see what kind of options you really have. Take the time to consider how satisfied you are with your current position and remember that there is more to a job that the money it gives you.
You can also start your very own business. Depending on the nature of business, some may require loans and you may very well have to turn to family and friends as banks are less likely to lend money to an unemployed person, especially without a second stream of income.
Playing Safe
While cash flow will be a little tight, it could get even tighter if you do not have something in place should your health take a hit. That is why, it is important to maintain a proper medical insurance plan, should anything unfortunate befall you.
If you do not already have one, head on over to our insurance page and use our comparison tool to make an informed decision and put your worries at bay.