Trying to save more on your grocery expenses? The solution could be as simple as switching brands.
A trip to your favourite grocery store is usually on the list of things to do whenever precious weekends roll around. And if you are on a tight budget, this might be an especially penny-pinching activity. However, if you are willing to step out of your foodstuff comfort zone, you might just #GetMore value for your grocery money.
Today, we're serving you food for thought to help you reconsider your allegiance to certain brands and save more in the process.
What's in a Brand?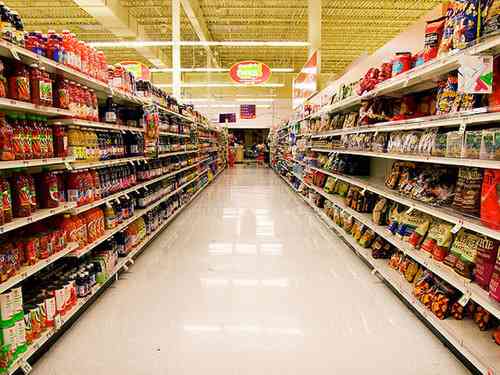 Brands are mostly made up of perception, preference and consistent quality. People keep with certain brands over the years for these exact reasons, in addition to the familiarity they promise.
But are we missing out on more value by simply staying loyal to a name brand? Let's find out:
Here are ten common grocery list items pitted against each other, name brand vs. store brand – guess who wins the price war?
| No. | Store Brand | MYR | Regular Brands | MYR | Store-Brand Savings |
| --- | --- | --- | --- | --- | --- |
| 1 | Tesco Everyday Value Cornflakes 500g | 8.99 | Kellogg's Corn Flakes Breakfast Cereal 500g | 13.79 | 35% |
| 2 | Tesco Value Spaghetti 500g | 3.99 | San Remo Spaghetti 500g | 4.35 | 8% |
| 3 | Tesco Everyday Value Pure Apple Juice 1 Litre | 4.09 | Marigold 100% Apple Juice 1 Litre | 6.49 | 37% |
| 4 | Tesco Everyday Value Oyster Flavoured Sauce 250g | 2.09 | Adabi Oyster Flavoured Sauce 255g | 4.55 | 54% |
| 5 | Tesco Strawberry Jam 454g | 5.99 | Steffi's Choice Strawberry Jam 450g | 12.29 | 51% |
| 6 | Tesco Everyday Value Digestive Biscuits 400g | 4.49 | McVitie's Digestives Original 400g | 8.35 | 46% |
| 7 | Tesco Everyday Value Sardin Sos Tomato 425g | 2.89 | Ayam Brand Sardines in Tomato Sauce 425g | 7.99 | 64% |
| 8 | Tesco Tuna Chunks In Olive Oil 185g | 4.65 | Ayam Brand Light Chunks Tuna Olive Oil 185g | 5.69 | 18% |
| 9 | Tesco Everyday Value Chicken Frankfurter 340g | 2.39 | Ayamas Chicken Frankfurter 340g | 2.79 | 14% |
| 10 | Tesco Everyday Value Hawaiian Chicken Pizza 120g | 1.99 | Tricious Hawaiian Chicken Pizza 140g | 6.39 | 69% |
*We used Tesco as an example because of its relatively extensive range of food products.
Note: Prices are correct at the time of research and do include promotional pricing for both store and regular brands.
Who Won?
Based on the products listed above, the store brand appears significantly cheaper in comparison to its popular name-brand equivalents (approximately 43% lesser).
So what could account for such a gaping price difference? Here are some reasons that explain why name brands may not always be the more valuable choice:
Promotional Costs
While promotional costs vary across the board for consumer food products, it does take up a significant portion of the designated retail price.
The cost of promotional marketing is then passed on to the consumer, thereby increasing the price of your favourite 'branded' grocery items.
Conversely, store brands have the ability to subsidise these costs and sell their products more cheaply.
Food Quality Perception
The supposed higher quality of foods produced by a name brand compared to a store brand is highly debatable.
Consider that the cost to produce both brands may actually be the same, but name brands appear more expensive due to promotional costs. And customers are even willing to pay more because there is an inherent belief that store-brand products have inferior quality or production standards.
In actual fact, both store and name brand food items have to adhere to the same set of regulations in Malaysia under the Food Act 1983 (other regulations include Food Regulations 1985 and Food Hygiene Regulations 2009). In other words, store brand items are just as safe for consumption and by some accounts may boast even better quality.
How You Can #GetMore Value with Store-brand Food Items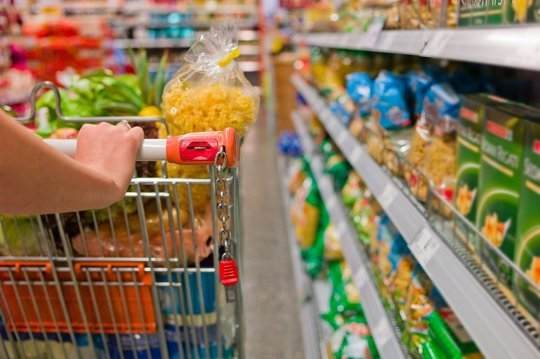 Here are a couple of tips on how you can make the switch to store brands without compromising on your favourites:
Do a taste test
Supermarkets constantly hold taste tests on the weekend to help shoppers try new products. Thus, if you are thinking of possibly switching to a cheaper option, do give the promoters a bit of your time and sample the free grub. It is a rather effective, zero-cost way to choose the most valuable option.
Nevertheless, if the taste does not sit right with you, then just go ahead and stick to your original brand. You're clever enough to know that 'value' and 'cheap' are not synonymous.
Get in on promos
For name-brand items that you simply will not sacrifice for the sake of lower prices, try looking for ways to buy them at a discount. One such method is to utilise your points, coupons and vouchers to help you reduce costs.
You might also want to sign up for a rewarding credit card that provides cash back rebates for grocery swipes. Some plastics offer up to an unbelievable 10% cash back for grocery shopping and this could save you loads when buying more expensive, name-brand treats that you simply find impossible to give up on. If the array of credit cards out there happen to confuse you, use our cash back credit card comparator to figure out one that works to your financial advantage best.
Choosing Wisely to #GetMore Value for Your Grocery Budget
While it may not seem like a lot of money right now – opting for the cheaper alternative may save you plenty down the road.
Choosing which products to save and splurge on will take a bit of time and experimentation but you can expect significant savings in the long run.
It's satisfying to know that your money is being put to its best use, so when you do have the opportunity to enjoy high value for lower costs, you might want to jump at it. And who knows, you may actually like store-brand products better.
Did you like learning how to #GetMore when grocery shopping in this article? Follow our #GetMore hashtag on your favourite social media channels as we bring you more tips on how you can get more for your money in everything from travel to shopping and dining until the close of 2015. Who wouldn't like to #GetMore for their money?