Everybody's leaving for CNY but remember that you also have a house that can't come with you. Travelling well also means coming home well, but sometimes we may miss certain preparations we should make in order to leave our house in a good condition for when we return. Avoid disaster and unexpected situations before your balik kampung trip by making sure you do these things.
1. Clean Out Your Fridge
Take stock of your fridge and see which items are expiring soon and get rid of them. This is so you don't come back to rotting items you didn't have time to use up before going away. You can use our tips for maximising the use of leftovers to help you out.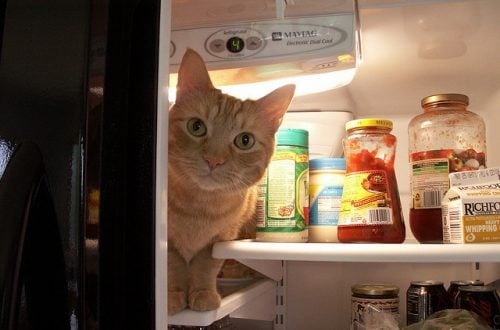 2. Refrigerate Your Produce
If you have fruits or vegetables that you keep outside of the fridge like onions, garlic, oranges or pineapples, be sure to store them in your fridge before you leave. These items might be safe to leave out for a while, but in your absence they might get knocked over or get overripe: both of which can attract unwanted critters and stink up the place.
3. Take Out Your Trash
If you have a regular schedule for taking out the trash, you may forget to do so just before leaving. Just like overripe fruit or vegetables, rubbish left out for long can attract stray animals or vermin into your house. Empty your trash right before heading out to prevent this.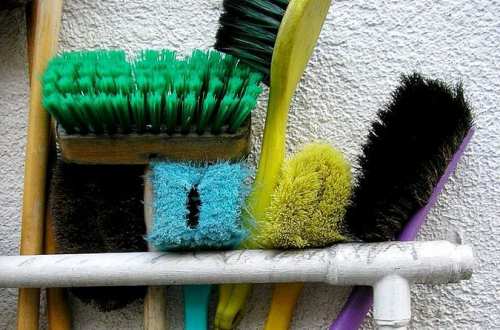 4. Wipe Down the Surfaces in Your Home
Dirt or other spills can seep into your furniture and ruin the material if left uncleaned for long periods. Spending a half hour to wipe down all your surfaces can ensure that you won't have to come home to a spoiled coffee table or expensive clean-up service bill.
5. Take Care of Your Plants and Pets
If you own any plants or pets that you're not bringing with you for Chinese New Year, remember to arrange for them to be taken care of while you are away. Water your plants and move them to cool areas, or refer to online sources on how best to keep your plant healthy when you're on holiday.
As for your pets, you can leave them at a pet hotel or a trusted family member or friend so they can be looked after.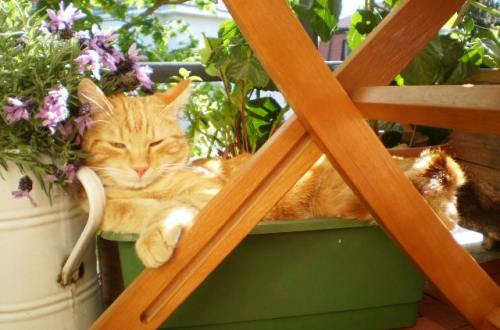 6. Hold Your Mail
Your mail is going to keep coming even when you're away, so if you're expecting some packages, arrange for a trusted neighbour or friend to pick up your post for you.
If you really don't have either option – make sure your post box is the kind than can easily receive mail whilst locked and of course, do lock it tight before you go!
The next two items in this list are nice to do, but aren't 100% essential. They are both mostly to make your return home from your trip more comfortable. Try them out and see your whole balik kampung experience improve.
7. Make Your Beds and Change Your Sheets
Some of you may think it's a little silly to make your beds and keep a tidy appearance when there's nobody who'll be home anyway. But a clean, neat, and welcoming bed will be just the thing you need after hours on the road. Keeping your sleep area ready for you when you get back will greatly improve your recovery time after arriving home from your travels.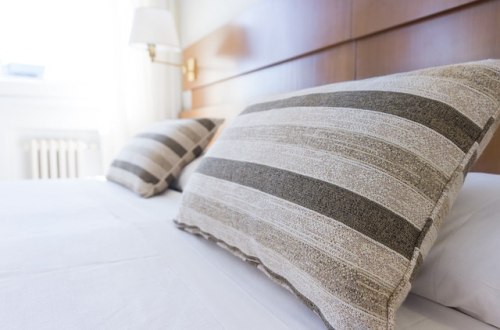 8. Stock Up on Ready Meals and Coffee
Another way to make your return from the road more pleasantly bearable is to keep ready-made meals and coffee in stock before you head out. This means by the time you get back home all tired and hungry, you have supplies ready to go.
These are the important items people often forget to do in preparation for long travels. But now that this checklist is in your hands, you can go through them and ensure that your Chinese New Year travels and celebrations are stress and headache-free.
Speaking of traveling, if your journey involves flights or a holiday overseas, be sure to check out our sister site, Savemoney for a list of important things to always have in your traveling backpack so you're always ready and prepared. If you're driving to your destination, you can save a tonne on petrol by having the right petrol credit card.
Do you have any other tips for traveling home this Chinese New Year? Do let us know in the comments section down below!
Photo credits: Meggito on flickr, "Cleaning brushes" by Flickr.com user "tanakawho", and highways england on flickr.