There's no such thing as a free lunch they say, but what about all those free dining offers that come with reward redemptions? Is it really possible to eat for free?
The truth is, you can enjoy free dining by picking and choosing only the most valuable rewards earned from membership to your favourite restaurants, loyalty programmes, and even credit card swipes.
Get ready for a gastronomic freebie as we show you how to #GetMore for your dining budget by scoring complimentary meals. Here are four tried-and-tested tips to sink your teeth into.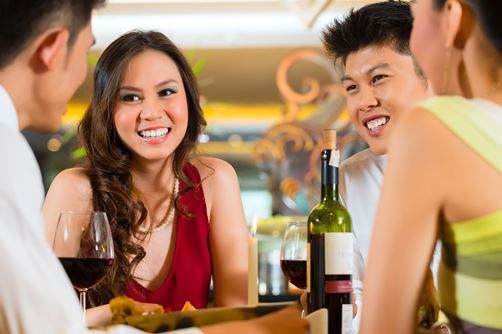 Tip 1 – Join a Restaurant Loyalty Programme
If you take advantage of rewards directly from restaurants, be sure to choose ones of which you're a fan. Staying loyal and earning points becomes that much easier because you'll probably visit more often and thereby collect points faster.
The Nando's PERi-Vilege programme is a great example of a rewarding restaurant loyalty programme that lets you eat for free. Basically, as a member, every time you patronise the restaurant and spend a minimum of RM30, you will be awarded with a maximum of one 'chilli' (reward points unit) per day.
You can then proceed to redeem free food for every 3rd, 6th and 9th chilly collected. What's better is that it is supported by the Nando's app so you can easily keep track of your rewards.
Keep your eyes peeled for other eateries that offer such rewards – you never know which juicy promotion you're losing out on by keeping your blinders on!
Tip No. 2 – Look for Credit Card Rewards
Each credit card will offer differing reward and redemption programme, with free meals certainly not out of reach. Banks often offer direct discounts if you swipe at certain eateries but what you want is a FREE meal!
How can you do that? By redeeming credit card reward points!
Every bank's point system will differ but it isn't hard to find a programme that allows you to redeem free cash vouchers at selected eateries. For example, HSBC will give you an RM50 cash voucher in exchange for 15,000 points valid at eateries such as Dragon-i, Sakae Sushi and Nando's amongst others.
Check out your own credit card for the cash vouchers you can redeem for points – there are sure to be dining vouchers available.
If you don't have a rewarding credit card – it's time to switch!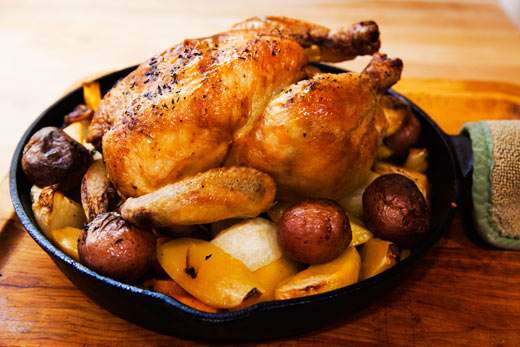 Tip No. 3 – Find a Good Multi-Brand Rewards Point Card
A reward card like Bonuslink or BCard serves many brands so it is easier for consumers to rack up points. For example, you can earn points while shopping at Borders, renewing your road tax, or even while purchasing tickets to the Zombie ApoKLypse!
At the same time, cards like these provide variety for redemptions as well. For instance, if you have accumulated 1,960 BCard points, you can use it to redeem a free Kenny Roger's Quarter Meal. If that's not your thing, you can also use your points to get cash value meal vouchers; 1,900 BCard points nets you a RM20 voucher from Papa John's Pizza.
Tip No. 4 – It's My Birthday and I'll Eat For Free if I Want To
Although, a rare promotion to find in Malaysia; word on the street is that it does exist! All you have to do is keep your eyes peeled whenever you dine out to find the lurking promos.
A lot of eateries offer discounts on your birthday but few will give you a full-on free meal. We found only one in our search: Shogun by Saisaki Japanese Buffet Restaurants offer birthday boys and girls a free dinner IF they come with 3 paying adults.
If you know of any more free birthday meal places – let us know in the comments!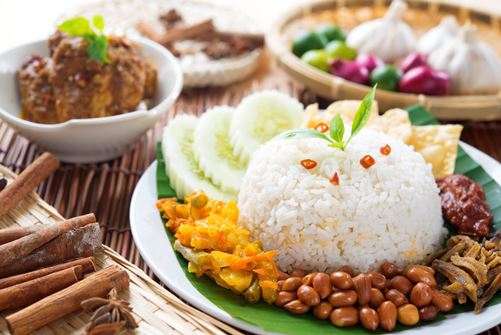 The Fine Print of Free Dining
Man wasn't made to live by Mi Maggi alone, so utilising rewards for free dining is really helpful for those looking to save more while dining out.
The majority of free dining promotions will come with some restrictions, so make sure the limitations are worth the trouble.
Of course, in your zeal to scarf down all that free food – do take a moment to ask or check the terms and conditions of your freebie meal before taking it up. This is to make sure you aren't paying other hidden costs to enjoy the bargain.
You can certainly #GetMore for your dining budget by being the ultimate cheapskate and seeking out free meals. Why wouldn't you?
Did you like learning how to #GetMore when dining in this article? Follow our #GetMore hashtag on your favourite social media channels as we bring you more tips on how you can get more for your money in everything from travel to shopping and dining until the close of 2015. Who wouldn't like to #GetMore for their money?