Long waits at airports the world over are arguably one of the most challenging parts to endure before boarding a flight. Hence, the existence of airport lounges to make that part just a little easier on travellers.
Today, we reveal possible situations you may face at the airport where these exclusive spaces can come in very handy when you just can't deal with another cold, metal bench.
The Long Layover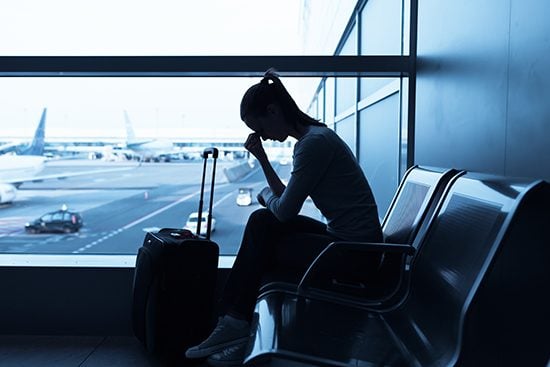 So you've just flown for umpteen hours straight and don't necessarily have the freedom to explore your current country because your layover is pretty oddly-timed and considerably lengthy.
You're tired, hungry and more than a little cranky. Wouldn't you think the best thing to have is a comfortable chair, some food, hot beverages, and access to TV or reading materials?
The airport lounge just might be your best bet. Being right at the airport means no scrambling for when your flight is due and no lengthy commutes in to town when you are already knackered from a long-haul flight.
Airport hotels may be a good choice too, but considering the walking or paying cab fees to get to the hotel, airport lounges might be the more convenient of the two. Hotels can also be more pricey, especially if they are banking on their close proximity to the airport.
Airport lounges come equipped with a tonne of facilities that would match a hotel like showers, changing space, resting areas, entertainment, food and beverages just to name few – all with a fixed price for each time block (typically 3, 6, or 12 hours). This means that you pay less or more depending on the time you have in your layover and not a fixed night fee like a hotel.
Airport lounges also do not have strict check-in hours like hotels do and charge reasonably based on the time you intend to spend there.
Flight Delays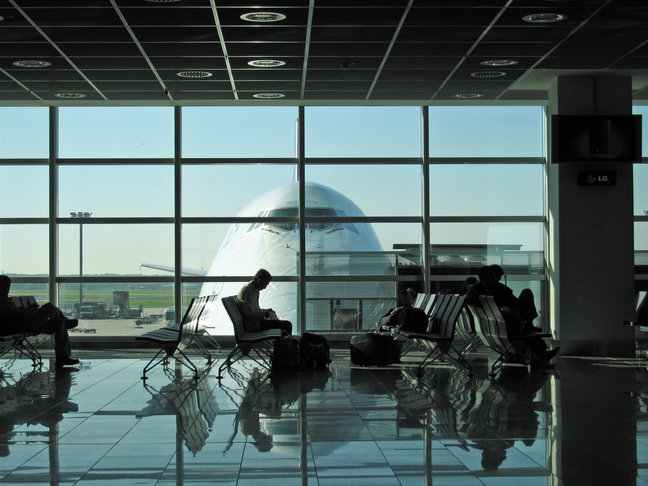 Flight delays can happen and are quite common these day as more and more people take to the skies in rain or snow. Some take a few hours while others can take just as long to confirm the cause of delay.
As flight delays are unpredictable, you're often stuck with nowhere to go and nothing to do but sulk in the airport waiting area and fight with other weary travellers for crummy bench space.
Airport lounges provide ample space for you to relax and unwind a little while the airline sorts out the problem or simply wait it out due to weather complications.
All that, and you get your own comfy sofa and orange juice to boot. The only problem is that you may not want to leave.
Working on the Go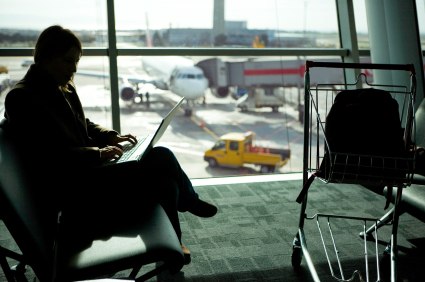 Many a business traveller passes through airports daily. If you're on your way to that big presentation or professional meet; you may have proposals to peruse and slides to beef up before the event.
Or maybe you are simply going on holiday but found out a last minute item had not been crossed off your office to-do-list. If you're a workaholic; there's nothing quite like a good wifi connection, coffee and a desk to get your heart a-thumping.
Airport lounges are well equipped with the necessary to console your working woes and make it that much easier for you to manage work on the go.
They provide considerably fast internet connection as well as power sources for you to be plugged in for long hours if need be. Of course you do have public working stations outside of airport lounges but chances are, they are fully occupied because it's free.
Its gets even better if any of the above scenarios occur whilst rushing out some work as most airport lounges offer 24/7 food and beverage services as well as conducive environments to suite almost any compounding work emergence.
For the Sheer Comfort of It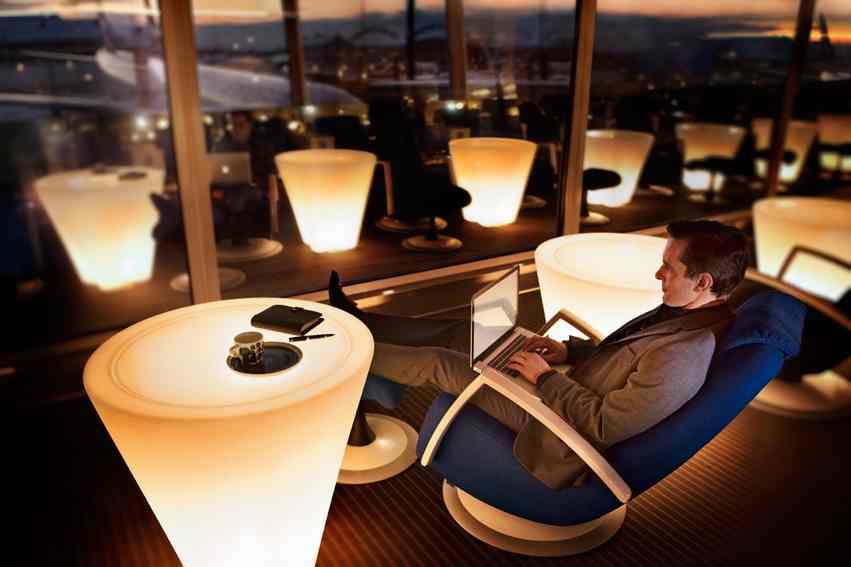 This scenario would be purely out of making your airport experience worth remembering for all the right reasons. If you're the type who just can't handle airport chaos, simply walk in and take advantage of airport lounge benefits just because you can.
After all, you are on holiday; so if you can manage the entrance fee, why not make your airport visit the most comfortable ever?
Getting Airport Lounge Access
Although, paying for an all-access airport lounge membership worth thousands a year isn't something everyone can afford; there are ways around it.
You can opt for one-off payments. Airport lounge access cost in the region of RM150 and vary depending on package benefits and time required.
However, we like to recommend you take the free route. Airport lounge access often comes free when you pay for your tickets with particular credit cards or sometimes simply for having particular credit cards.
Requirements will depend on your credit card's issuing bank and their terms but all that info is just a phone call away. Here are five easy steps to getting free airport lounge access:
1) Call up your credit card company to enquire. You can check with both your bank (Maybank, CIMB, Citibank, etc) and the credit company (Visa, Mastercard, Amex).
2) If your card is eligible, find out how many entries you have on the complimentary scale and what the terms are (need to book tickets on the card, spend over a certain amount, etc).
3) If your card is not eligible, switch it for a card that is. A good travel credit card should give you some free access even if it is limited. You can check the travel card page on our site for the most competitive cards.
Would you consider using airport lounges the next time you travel? Let us know in the comments.