Some people have cultivated an unrealistic fear of credit cards due to people overspending and ending up in huge amounts of debt. But when used right, a credit card can not just stretch your ringgit and make payments on later date, it could also bring a tonne of value.
Here are some benefits that people tend to forget to maximise when spending on a day to day basis.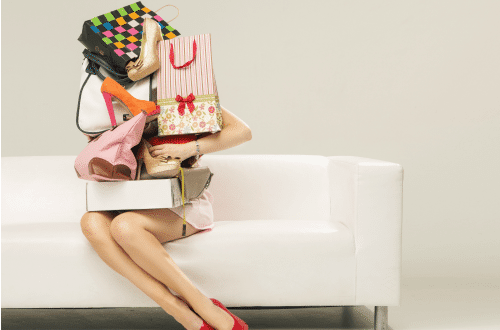 Points Multiplier
Many people could earn a lot more in rewards, if they consciously make their purchases a little more strategic. Most credit card rewards are pretty straight forward, you get one point for every ringgit you spend.
But in order to get higher returns, you could use a Standard Chartered Visa Platinum that provides up to five times the reward points, for dining and expenditure at departmental stores. Imagine, with the Christmas season around the corner and kids going back to school, that expense could easily rack up a bill of RM3,000 to RM4,000.
You just have to make sure these expenses happen in a departmental store, and you could earn 15,000 to 20,000 points instead of earning at a rate of one for one.
No Late Fees
If the reminder on your phone didn't jog your memory to settle your credit card bill on time, fret not, the Citi Simplicity credit card does not charge late payment fees. That is a fantastic benefit for those of us who are busy with work and tend to allow the little things slip our minds.
While it may be difficult to believe your eyes, the Citi Simplicity credit card even offers you cashback of up to 10% for paying your bills on time. This is just the perfect card to have. By doing right, you get rewarded, forget to pay and there will be no late payment fees imposed.
Travel Privileges
Using your credit card to book your flight will also provide you with a free travelling privileges. The AmBank Visa Platinum card provides personal accident, travel insurance, and compensation for delayed flights, missed flights, lost luggage or delayed luggage.
On top of that, you can travel in comfort and in style. You are given access to airport premium lounges in 17 different International airports, as long as you swipe three transactions while you are overseas.

No Overseas Mark Up
The Hong Leong I'm Card does not charge any overseas processing fees when you swipe while being abroad. Any additional charges made will be reimbursed back to the card holder upon the following month's bill cycle.
That way, you can swipe your card while you're in a foreign land without the worry of any surprise charges when you get back home.
Easy Payment Plans
More often than not, people assume that only certain stores offer an Easy Payment Plan (EPP) for any purchases that are made within the store. Like in Harvey Norman stores, the big ticket items tend to have a 0% instalment plan.
But if you were to review your credit card rewards, you may find out that any accumulated expense in a single receipt may be broken down into an EPP, just by a simple telephone call to the card centre.
Balance Transfers
In case your spending gets a little out of hand, one of the best ways is to pay off the balance is by using another credit card. While you can't just swipe the card to pay off another, that would result in a never ending cycle.
What you have to do is, have sufficient credit limit on the second card to transfer a part of the outstanding balance if not all, to the new card. This is similar to an EPP which will allow you to stretch the outstanding balance at a lower interest over a longer period of time.
The advantage of using a balance transfer over an easy payment plan is, you can accumulate small transactions and transfer it over as a combined sum. An EPP on the other hand requires a single transaction to have a minimum price.
Staying Ahead
There are countless credit card benefits available that it becomes difficult to keep track of each reward. The best way to stay ahead of the game is to visit the bank's official website, or use the banking app to search for deals within your area to enjoy additional rewards before you start swiping that card like Zorro.
If you realise that you are in possession of the wrong type of credit card, hop on over to our comparison tool and let us assist you to pick out the best one that will work for you.