Looking to dine out and save at the same time? Your credit card may hold the key to unlocking special rewards and promotions for diners who swipe.
But can these promos actually help you save when you dine out? Of course! You just need to know how to use it right.
Read on as we share how you can #GetMore for your dining with the help of a credit card. But first, let us quell your concerns about frequent credit card usage.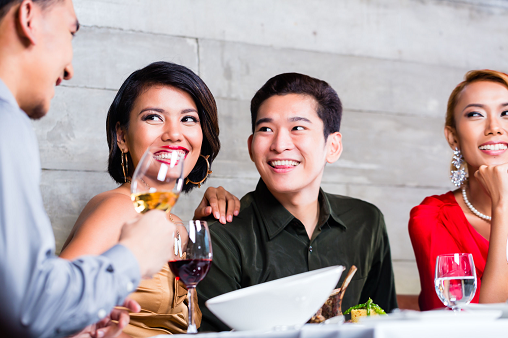 Is it a Good Idea to Use a Credit Card for Dining Bills Considering How Often We Eat?
Using your card to get in on benefits is sometimes a balancing act because you have to weigh your possible incentives for using the card (cash back rebates, discounts and special offers) against your financial habits. Are you the type who diligently pays your bill every month come hell or high water?
If so, using your credit card for the umpteenth time should not matter to a prudent spender like yourself!
But what if you aren't so prudent? No need to run and sulk in a corner just yet – find ways to 'trap' yourself into paying in time. This method not only teaches you better financial management; it helps you make the most of credit card benefits. You can do this by:
Paying off your dining bill within three days of swiping it onto your card. Did you use RM150 on a dinner with family? Pay this off at the nearest cash deposit machine! This will ensure you rack up no finance charges (within the 20 day grace period or however many days your card offers – call your bank for this information) and still benefit from your card's dining discount.
Consider all swipes on a 'can afford' basis. Can you afford to pay this off within the grace period? Asking yourself this question helps.
If you are using your card for food because you have recently experienced a loss of income or unexpected expenditure hampering cash flow – don't fret. Just endevour to pay as soon as you can. Set a reminder on your phone!
I am Ready to GetMore for my Dining!
So with responsible spending in mind, lets' go through a few nifty suggestions on how to #GetMore from your credit card to enhance the dining experience.
Choose the right credit card
This one is a no-brainer, but time and again, people just sign up for cards that are more generic and tolerable with benefits. You should instead, go for a card that is dedicated to providing rewards respective of your lifestyle needs. For instance, if you love to dine out, look for a card with special benefits that cater to your foodie expenses.
To find a card with the best dining privileges, just check out our comprehensive credit card comparison page.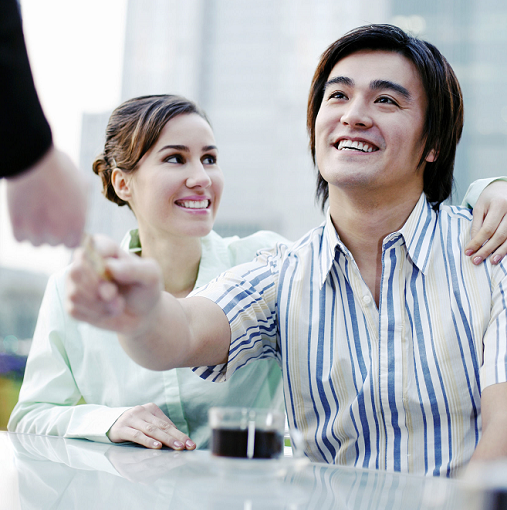 Look for instant gratification
Some promotions are definitely better than others, but the ones that are the most rewarding tend to 'pay-out' almost immediately. For example, discounts on bills at the cash register; one-for-one offers; and free sides or deserts tend to lie on the more gratifying side of credit card promos.
However, monthly cashback rebates, while possibly worthwhile; rely on your estimation of how much you could get back. This means you need to do some math and if math isn't your strong suit – you could lose out! But if you find a card with BOTH instant rewards AND bonus points – we say hold on for dear life!
Take advantage of reward accelerators
To really save more, plan your dining activities to incorporate multiplier events (occasional increases in discounts, rebates or points), weekend cash back promos and the like.
At the same time, you may want to dump the bad eggs, i.e., cards that charge hefty annual fees and serve up inferior rewards. Choose instead, to swipe with the really good card forsaking all others. This way you can accumulate more points under a singular card and also budget your expenses according to the limits of that card.
Get invited to special foodie events
Use your card to gain complimentary access to exciting dining adventures that you would have otherwise missed out on. Some cardholders get tickets to food fairs, enjoy dining discounts at five-star hotel restaurants and even invitations to sample food from world-renowned chefs.
Don't expect this to be an everyday offer, nevertheless, it surely adds an element of fun to an already fun-filled activity – eating!
Stay updated on the best promos
You may not be able to fully take advantage of special deals if you do not know they exist. Here's how to stay in the know and never miss another deal again.
Check for updates on your bank's website.
Call your bank to enquire about relevant deals before you dine out.
Bookmark our promotions' page for all the latest dining promotions in the country.
If you still receive bills in the mail, make sure you keep all the flyers. Banks often announce their dining promotions this way.
Look out for credit card advertisements in eateries (usually placed near the cash register!) and ask the wait staff if in doubt.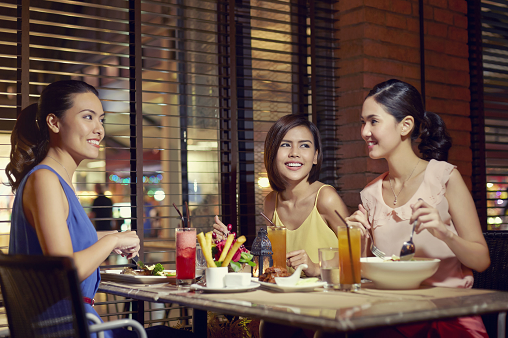 Don't be afraid to GetMore!
Do you shy from using credit cards on small amounts because you worry what the wait staff or the customer behind you may think of the extended paying time? Let that be a thing of the past! It is common for many Malaysians to worry what people think of them especially when it comes to money matters but if you can save money, you deserve the opportunity to try!
Using your credit card to #GetMore out of your dining experience isn't a fine art. All it takes is a bit of getting in the know (reading up or contacting your bank!) and being savvy enough to grab the opportunity when it arises!
Now you know how your credit card can help you save more and dine well, it's time to refuel your tummy! Bon Appétit!
Did you like learning how to #GetMore when dining in this article? Follow our #GetMore hashtag on your favourite social media channels as we bring you more tips on how you can get more for your money in everything from travel to shopping and dining until the close of 2015. Who wouldn't like to #GetMore for their money?