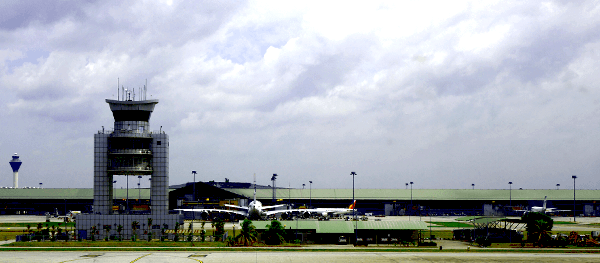 Airline fees can be notoriously sneaky. Just when you thought you got a good deal for that airline ticket you're buying, the final tally you get shows that you've spent more than you expected. It's no wonder a number of people dislike going through online booking promos only to find the final price 2/3 more expensive than advertised!
But don't lose your travel-loving heart just yet. While it's hard to avoid most of these fees, with the right credit card may be able to help.
Number 5 – Travel Insurance
It's tempting to opt out of travel insurance to cut corners because you think; when am I ever going to need it? But there's no denying the possibility of something going wrong during the course of your travels such as loss of luggage and missing a connecting flight. It's those times when you're stuck wearing disposable underwear and the same pair of jeans for days because your luggage went missing that you wish you did. But instead of paying every time you travel – some credit cards have you covered.
Credit Card ProTip
Certain credit cards gives you travel insurance coverage although the terms of coverage may vary. Some require you to charge your travel expenses on your credit card to get coverage, while others have a limit in their reimbursements. But as it saves you the hassle and money of getting travel insurance, it's an added bonus.
Check out the Maybankard 2 Platinum Amex
Number 4 – Advanced Seat Selection Fee
If you want to make sure you sit with your travel partner or get your favourite window seat, you will have to pay an additional fee to choose seats. It's rare for airlines, especially budget types, to allow you to sit in a designated spot for free. So unless you like lining up and making a mad dash for the first-come-first-serve seats; why not book your seat?
Credit Card ProTip
Credit Cards, especially in line with the specific airline that you're buying the tickets from, can give you privileges which include free seat choice as well as free in-flight meals.
Check out the Air Asia Citibank Platinum Visa
Number 3 – Frequent Flier Fees
Frequent Flier points are a great way of getting free airline tickets but they're not always 100% free. If there's a change in your flight, you would be charged US$20 if within the Malaysia/ASEAN route and US$40 for all destinations. A no-show fee outside of Malaysia/Asia is US$100. In order to change your route for an unutilised award redemption ticket, you'd need to have more points as they don't accept cash or credit card.
Credit Card ProTip
While certain taxes and fees cannot be escaped, you can increase your air miles points using certain credit cards, with some even offering free Air Miles or giving more points, such as 5x points per Ringgit.
Check out the HSBC Visa Signature
Number 2 – Lounge Access
Waiting in the regular departure halls for hours can be painful but people hardly use premier lounges due to the high cost involve. Some lounges offer free newspaper and magazines along with coffee and tea making facilities with extra cushy chairs. Who needs a layover hotel? But if you wince at the thought of paying to use a lounge, then get the right credit card.
Credit Card ProTip
Many credit cards offer free lounge access. Some offer only in Malaysia while some others actually have deals with lounges worldwide. Some are limited and some unlimited. Of course, the more premium your credit card; the better the lounge access you get.
Check out the Standard Chartered Priority Banking Visa Infinite
Number 1 – Free Ride Home
Getting home from the airport can be the biggest pain. Not only are you probably tired and jet-lagged; you now have to contend with expensive airport cabbies or haggling with those passing through. Of course all this can be avoided if your wife/husband/best friend or parent can drive up and pick you up but if you don't have this option; some credit cards will get you home for free.
Credit Card ProTip
 Yup, some premium credit cards are now offering free limo rides back home from the airport if you swipe that card overseas. So just do a bit of shopping and you've got a free ride home!
Check out the Citibank PremierMiles Visa Signature
There's no doubt that those extra airline fees can be a pain to deal with. But with the right credit card, you can manage most of the most annoying airline fees you'll face and be able to travel without worrying too much about those hidden costs.