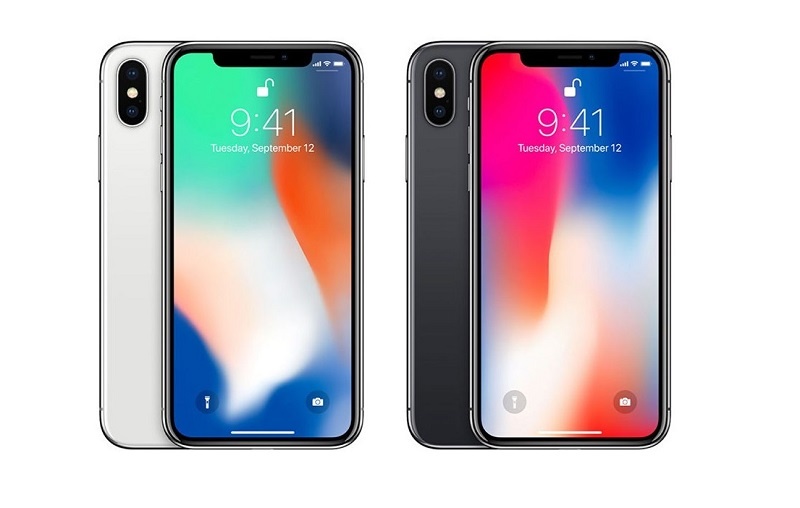 The Apple iPhone X, which the company boldly claims to be "the future of smartphones", is now available for well over RM1,000 off its original retail price.
Thanks to 11street's Shocking Deals campaign, which is regularly updated to include a wide range of products at attractive discounts, many deals can be found here. This iPhone X deal is one such example. Bearing an original price tag of RM5,149 and RM5,899 for the 64GB and 256GB respectively, a seller in 11street is offering the devices for just RM3,999 and RM4,499 for the two storage options. From the listing, it appears that the Space Grey models is available in both 64GB and 256GB options, while the Silver colourway is only available in the 256GB storage.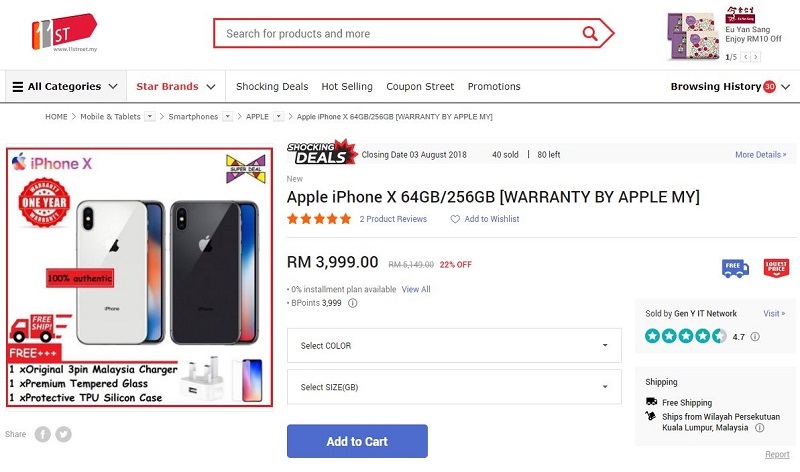 In addition, the seller is also bundling free gifts including a TPU silicone case and a tempered glass. And, with 11street's ongoing Electronics Big Savings campaign, customers can grab a voucher to take up to RM200 off the iPhone X's price tag. This campaign ends on 31 July.
And, to maximise your savings further, you should look into using a cashback credit card for this purchase. A solid choice would be the Maybankard 2 American Express card (5% cashback on weekends, capped at RM50 + 5x Treats Points), the Public Bank Quantum Mastercard (5% cashback for online purchases, capped at RM30), or the Public Bank Visa Signature (6% cashback on all transactions, capped at RM38). There are plenty others too, so be sure to check out our list of cashback credit cards page.