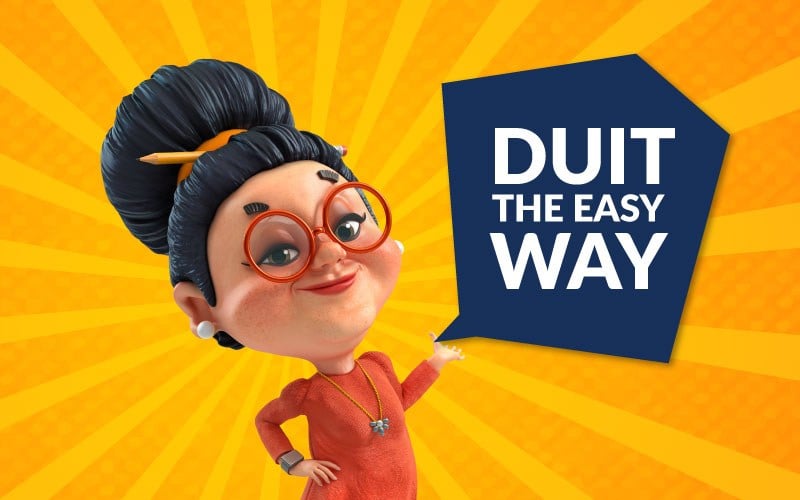 Auntie+ is here to help
If the idea of financial management sounds too daunting for you, don't be scared! You're not alone. The key to this is to take baby steps, and Auntie will show you how you can learn more about managing your finances. First time visiting RinggitPlus? Let Auntie show you how to make the most out of this website.
You work hard for your money. Make your credit card work hard for you.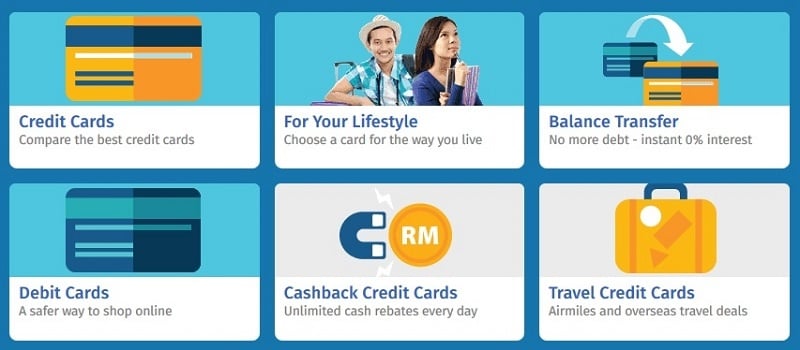 Did you know there are over 300 credit cards available for Malaysians? No wonder people just close one eye and apply for whatever credit card offered by your bank. DON'T DO IT! Here's how you can select one that complements your lifestyle.
The credit card page at RinggitPlus is categorised into different types, based on what matters for Malaysians. Choose from:
But, if that's still a lot of work for you, we have some recommendations on the best cashback credit cards as well as the best credit cards for airport lounge access.
Still blur? Go to the RinggitPlus blog for some knowledge. Find out why you should own a credit card, and the hidden fees to look out for. If you are more advanced, there are stuff there for you also! Auntie recently read this article about the pros and cons of giving your young children a credit card.
And, thanks to RinggitPlus' partnership with the banks, if you successfully apply for a credit card with RinggitPlus, you can even get some great sign-up gifts!
With Auntie, you're never forever a-loan.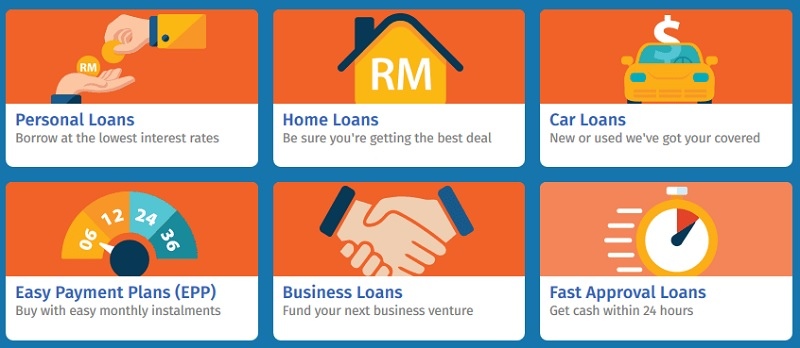 Having cash on hand is great, but things like cars, houses, and even weddings need a lot of money – you may need a loan to fund for it. RinggitPlus has dedicated loan pages that let you easily compare loans offered by banks and certified money lenders in Malaysia. Don't worry, no ah long lenders here.
You can compare loans such as:
One cool thing about the RinggitPlus loans page is the loan calculator, which filters the loans available for you based on your desired loan amount and loan duration. The results are shown in real-time, and the monthly repayment figures for each loan is inclusive of the interest charge. Don't need to calculate anything – everything is there for you.
Getting insurance is part of #adulting.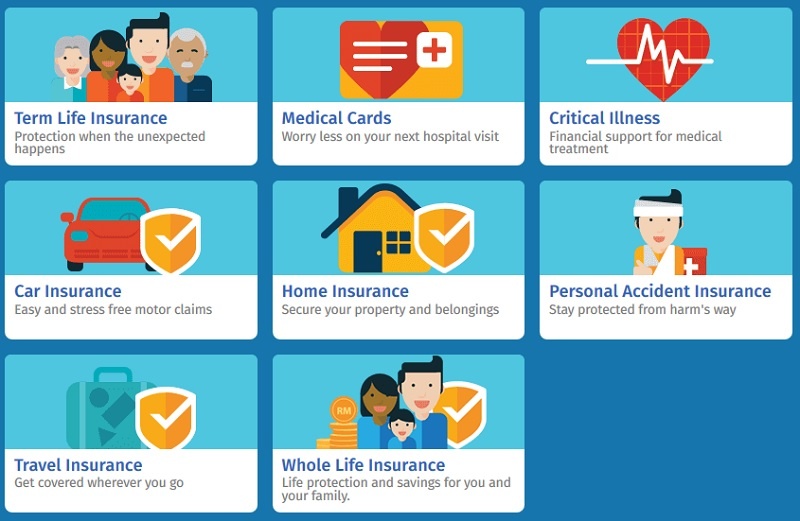 Auntie always tell the young kids, you must get insurance as early as possible. You never know when something happen (touch wood!), then at least you have something to cover the costs.
But Auntie agree, these insurance policies is written almost like in a different language. So before you get more confused, Auntie suggest you read this insurance basics article first. If you need help to translate the complicated words, you can refer to our glossary for confusing insurance terms.
When you are ready, check out the insurance policies available via RinggitPlus:
Money doesn't grow on trees, but it can grow.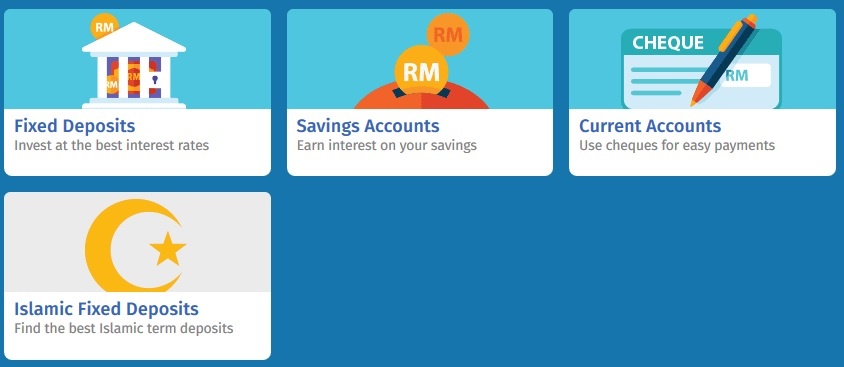 Growing your wealth isn't just about investing in stocks and buying property. These days Auntie noticed that many young Malaysians don't even use things like fixed deposit! One main reason they tell me is that they want to find the best rate, but don't like the hassle of going to all the banks' websites.
The RinggitPlus fixed deposits page has an up-to-date catalogue of fixed deposit rates from over 25 major banks in Malaysia. There's also a dedicated Islamic Fixed Deposit page, so there's something for everyone.
Auntie really likes the fixed deposit calculator, because it updates the list of fixed deposit plans in real time based on the amount you want to deposit and the duration. It will even show you how much interest you will earn at the end of the tenure.
One last thing: if fixed deposit also too ma fan for you, here's one more tip: even the savings account you have earn interest at different rates. The Savings Account page has a comprehensive list of savings accounts from almost 30 banks, so you can easily see which account has the best interest rates for you. "Sikit sikit, lama-lama jadi bukit", right?
---
And with that, you've now taken your first steps into your financial makeover. Have fun!