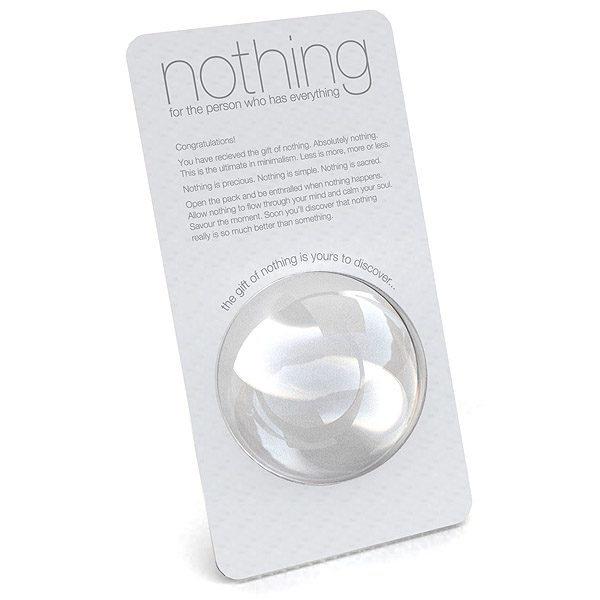 So you've probably heard that old Christmas carol about Santa and his list of naughty and nice people. Whilst the 'Santas' of yesteryear had only the lump of coal as a valid option for those undeserving of gifts; the internet now affords you limitless possibilities of undesirable presents ranging from the useless to the downright insulting.
If you've little else to do with your money this year, how about buying a gift for each of your enemies?
Packaging filled with nothing
The best way to tell someone how little they mean to you, is by not giving them a gift but what if you could look like you're giving them a gift which in reality is nothing? We kid you not. You can actually buy pre-packaged nothing for £5 online. The website appears to have no prohibition against shipping items to Malaysia but you'll also have to pay that £10 Royal Mail fee to have your 'nothing' shipped here.
Save £15 by filling a paper bag with… you guessed it: nothing.
The gift of nothing is yours to discover…
Cat Food Scented Soap
"Aahh… the lovely smell of catfood!" Said no one (we know) ever. Instead of the usual Body Shop, sweet smelling stuff, how about a bit of pungent pong for the person you find less than sweet? This cat food scented soap is just the thing to tell people how little you think of their catty ways. These guys ship to Malaysia as well so you can have this mildly disturbing gift for only £4.49 plus shipping.
Even if they miss the message; the cats in the neighbourhood won't.
Sarcastic Ball
Much like the Magic 8 ball… only, sassier. The Sarcastic Ball responds to your queries in blunt, borderline offensive tones. It's the perfect gift for that 'special' person in your life who can't stop asking you silly questions.
Unfortunately, unless you have a shipping buddy in the US or Canada, you'll miss out on these sarcastic one-liners as the store only ships to the US.
Insult-a-Day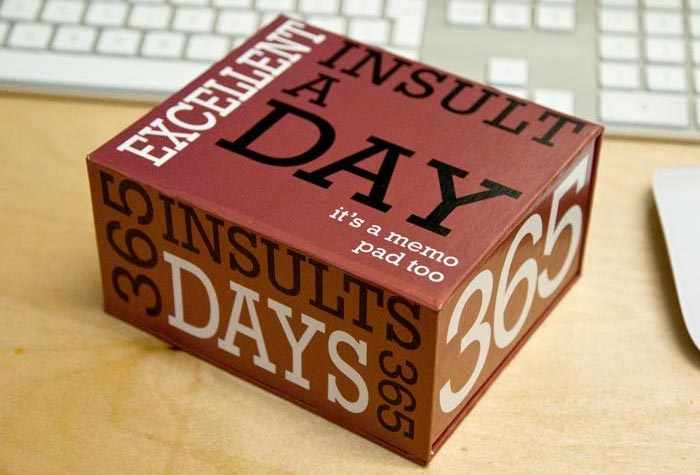 Do you have a long-distance nemesis whom you'd love to insult on a daily basis? Let this quirky gift do it for you. This box of insults is the perfect way to say, "I don't really like you all that much." The version pictured isn't available to ship outside the UK (perfect for those UK-living enemies!) but you can get slightly differently packaged insult boxes from Amazon including in handy Kindle format.
With classics such as "You make plastic look real," you can't go wrong.
Sculpt your own Boyfriend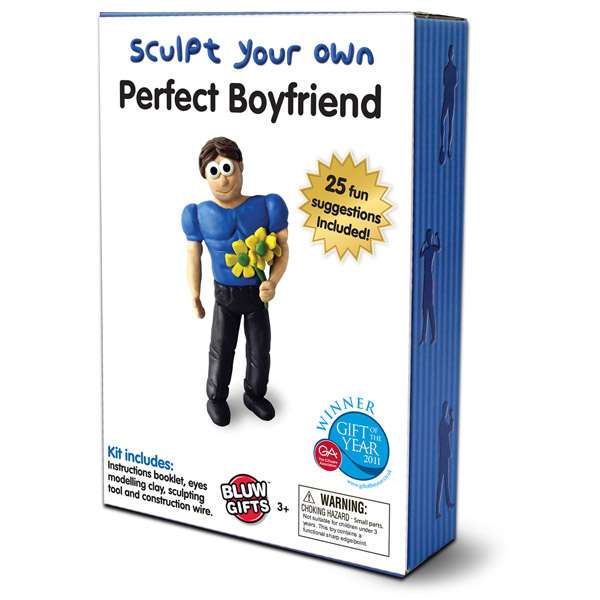 Nothing says "you're single and desperate" better than a kit that allows you to make your own boyfriend. Send it to a woman or even a man and watch the silent treatment ensue. Should this gift result in hair-pulling; be sure to point out that you were thoughtful enough to send a 'customisable' boyfriend and not the kind of which she (or he!) deserves.
We caveat…
In case you haven't guessed, we're kidding. Christmas is an awesome time to show people you care and the last thing you want to do is send animosity. In fact, for the friend into pranks they may actually like these oddball gifts.
Have a great holiday season!
*All pictures courtesy of respective websites of sale.