Ramadhan bazaars are great places to score some seasonal delicacies that only pop up around this time of year. However, there's a chance (whether you're fasting or not) that you may end up buying way more than you need. Here are some tips and tricks on how to avoid overspending at your local Ramadhan bazaar.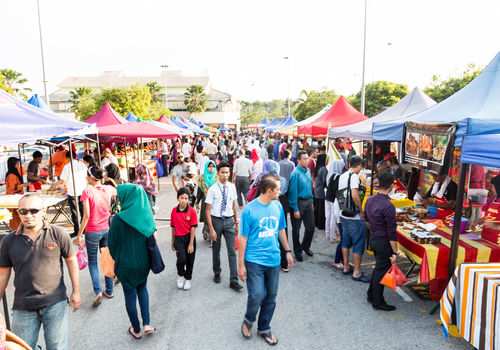 Have A Plan
Its incredibly tempting (especially if you're fasting) to enter the swath of people and stalls in the bazaars with open eyes and open wallets. The cleverly named foods (Justin Bubur! Ayam Gosling!) and the alluring novelty of seasonal items (Maggi murtabak, air kathira, goose curry, etc) may pull you in and convince you that your quadruple double-bags of food are must-have purchases. But do not be fooled by your senses. Take a step back and consider jotting down a plan.
We suggest limiting yourself to 1 main dish and 1 dessert each time you go to a bazaar. This limit will be hard to stick to, but you will find that once you reach home and start eating, you won't be able to finish much more than that by yourself. Even if you've been fasting all day. It's better to eat less than throw food away, after all.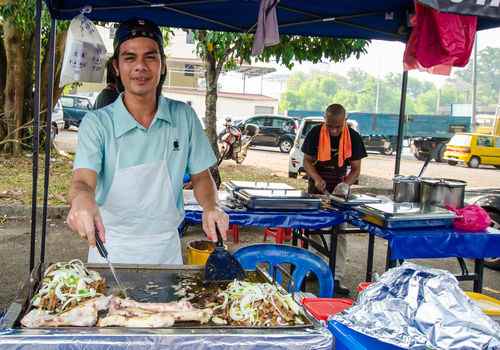 Go Somewhere Nearby
When choosing a bazaar to go to, be sure that it's not too far away from where you live. Or not too far from a mosque if you're fasting. Why? The farther away a bazaar is from your place, the more you will tend to wander around in the bazaar. The justification being that "we don't come here very often, we should check out everything this place has to offer!".
Don't give in to this logic. If the bazaar you visit is close to home you can always visit another day to purchase the items you skipped out on one day. If the bazaar is close to the mosque, you have a nearby place to stop for prayers and properly evaluate whether or not you really need that second helping of Ayam Gosling.
Read Also: Top 10 Ramadhan Buffets Under RM100 In Klang Valley
Give Away Your Food
If you really can't help but buy more than you can finish when out in the bazaar, you can go ahead and purchase those extra items with the intention of donating them away. Once more, a bazaar that's near to the mosque makes this much easier to do.
Furthermore, you don't need to be a Muslim to donate your surplus bazaar goodies. In addition, the foods you buy will always be halal. This way you get to satisfy your tastebuds' curiousity while not wasting any food.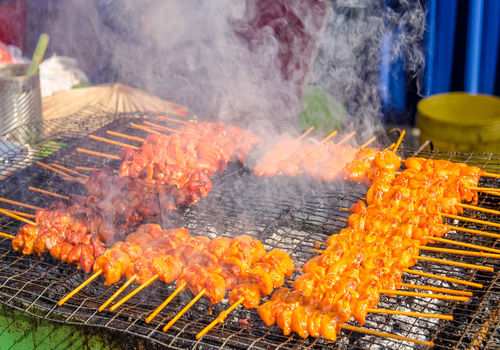 If You Still Have Leftovers, Learn to Use Them Better
Sometimes, you may end up with more food than you intended to have. Not to worry, this happens outside of the fasting month as well, occasionally. In case this happens, you need to be equipped with all the tools and techniques necessary to maximise the use of your leftovers for the next day. Luckily, we've already covered that previously on RinggitPlus blog.
Now that you're equipped with these tips, we wish you success in your bazaar-trawling adventures this Ramadhan!