Uprooting your life to live in a foreign country may come across as an extreme measure to take but in all its truthfulness, the decision to do so is not as uncommon as you may think it is. There are numerous reasons for people to do so – career opportunities, environmental crises, economic stability, life satisfaction index – and sometimes, it can be something as simple as the climate that pushes one to make that shift.
Just ask these 35,381 applicants from 127 nations why they chose Malaysia as their second home, and you may notice that there are parallels which can be drawn from the applicants who wanted to reside in Malaysia and of course, for the Malaysians who wanted to stay elsewhere.
Curious to know which country has made it to the list? Read on as we list down the top 4 countries with the best citizen benefits that you can take into consideration.
For New Parents (Or People Planning to Start A Family)
Sweden
As one of the countries that offer the longest paid parental leave (a whopping 480 days), this leave is not gender-exclusive so yes, it is not just mothers-to-be but also for aspiring fathers as well. If the parents are employed, their employers ensure that they are provided up to 80% of their expected salary.
And that's not all there is; the Swedish government also provide parents a monthly allowance for each child they have and these can have used towards various expenses such as daycare or simple things like spending time with the family. Don't have the money to entertain baby dearest? That's fine, you can always take free public bus rides and take a leisurely stroll in baby-friendly public areas to keep them entertained.
Finland
Are you or your spouse an expectant mother? If you find yourself nodding to this, then you are in luck as in Finland, maternity leave begins 7 weeks before your baby's expected date of delivery. Plus, you can get up to 16 additional weeks of paid leave in which the government will cover up to 70 percent of the costs of your paid leave through a maternity grant.
Aside from that, paternity leave is also common in Finland in which fathers will get up to 8 weeks of paternity leave to take care of their baby. But of course, the most famous part of having a baby in Finland would be the much-talked-about baby boxes. Mothers are offered the choice of a baby box or cash grant but most mothers preferred the former, believing that the baby box has a higher value attached to it.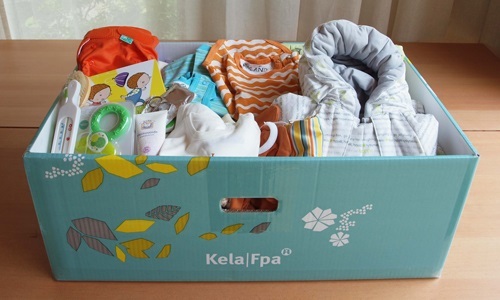 A long-standing tradition of the Finns, the baby box is actually a starter kit for new mothers and it usually consists of a package of clothing and handy items curated especially for both mother and the baby. This baby box scheme was so popular that even Scotland had decided to hop on the bandwagon to offer it's citizens a baby box scheme as well.

For Students (Or People Who Want To Do Postgraduate Studies)
Netherlands
Renowned for their free primary and secondary state education, offered to their citizens, don't be surprised when we say that the Netherlands also ranks high when it comes to awarding scholarships to international students. So yes, if being a citizen in the Netherlands is a dream that's too hard to scale but your ambition to study in a European country hasn't diminished, then this is the path which you can undertake.
The Dutch government introduced The Holland Scholarship in 2015 for students who want to do their Bachelors Degree or Masters in the Netherlands. The best part of it all? The programmes are mostly conducted in English no worries about getting lost in translation as the Dutch are proven to be proficiently multilingual as well (although it doesn't hurt to learn Dutch to make things easier for you, especially when you're travelling in between various European countries).
Germany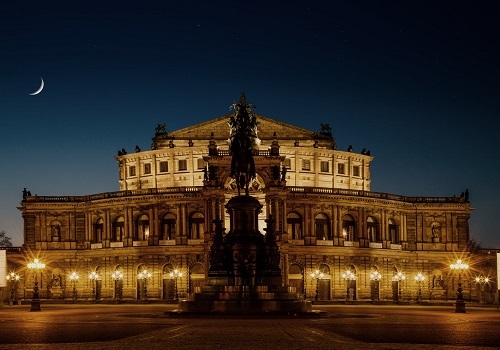 Mention the word Germany and you may find that the reputation of their education's quality precedes the country itself. Home to many esteemed universities, Germany makes for an affordable study destination among both local and foreign students, particularly for those who are keen to base their career in Mechanical Engineering. Tuition fees in Germany are said to be low as it is financed by the state. To pursue their studies at their selected universities, students in Germany will only need to pay a small, nominal amount.
For this, you may need to find ways to support your studies or try your hand at applying for a scholarship. Given that it is highly competitive, you may need to work on your academic achievements, extracurricular activities and most importantly, your CGPA in order to stand a chance among other scholarship applicants. Prospective students will need to pay the Semesterbeitrag or 'Semester Contribution' administrative charge, in which the cost ranges from 200 – 300 Euros and comes with free public transportation.
Final Word of Advice
We hope that this article is able to furnish you with an overview of countries with the best citizen benefits, be it as a family unit or someone who aspires to enhance their academic prowess. After all, what the lands abroad hold is available to anyone who dares to venture towards it. If moving abroad is a part of your long-term goal, don't forget to ensure that your current funds are sufficient to carry out your vision.
Feel that you require short-term financial help to get your plans sorted? A personal loan is definitely something that you can look into. For an effortless side-by-side comparison of interest rates of personal loans in Malaysia, check out our comparison page and research as much as you need to find a personal loan that's just right for you!
Do you know of any countries that offer its citizen great benefits? Do share your thoughts and ideas with us in the comments section down below!