Christmas has come and gone but it you think that is the end of your shopping sprees; you'd probably be wrong. You see, the weeks leading up to the 'big day', you would've spent all your time buying gifts and party dresses for all those Christmas 'do's. But now that it's all over; as the tinsel confetti settles; retailers everywhere find themselves stuck with a horde of Christmassy items which they stockpiled and sold at premium before the 25th. They now need to unload all these Yuletide goodies to make way for the red dragons and pussy willows of Chinese New Year.
Whilst some things can be kept til next Christmas; most would be hopelessly out of date. They need to sell it so that means a great time for you to stock up on gifts or usable items for the whole year. We may not have boxing-day sales in Malaysia; but you can be sure the following goodies are going to be marked down to go!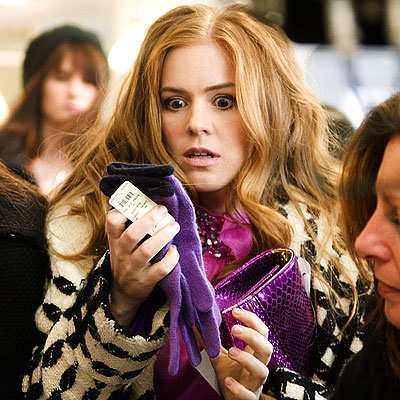 Christmas Decorations
So you're probably reading this going "Why the heck would I buy decorations after Christmas?" I'll tell you why, dear readers: It's because a 50-70% discount on what would once have been designer tree ornaments and tapestries is not to be scoffed at. Tree deco doesn't go out of style (no matter what the malls would have you think) so stocking up on deco now for next year is a super idea for your wallet. And you will be able to own some really pretty things. Almost every store selling deco will be marking down their deco items. Metrojaya and Parkson are known to middle class Christmas shoppers for their pretty, quality deco which is usually sold for a song after Christmas.
Of course, not every deal is worth your while: A real live tree at 80% off AFTER Christmas?? We're not sure why anyone would bother but if you've little else to do with your money and want a tree for the next 10 days until Three Kings Day (the day, in the first week of Jan when Christians are supposed to remove their trees); you can now get them at a super price.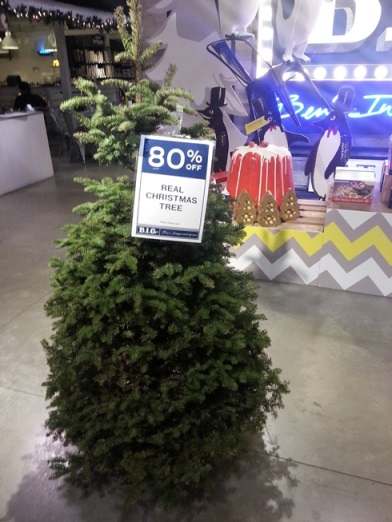 Sparkly Party Wear
Christmas is the time when many imported brands will unveil collections filled with sumptuous velvets; heavy sequins and beading; as well as a tonne of glitter. It's the only time a year we get to dress just like our trees and get away with it. But such finery is suited to any other time of the year so expect to see slashes of discounts from 20-50% on glittery party wear in many international brand boutiques.
If you haven't bought a party dress for New Year's Eve or simply like wearing your bling all year round; there is no better time to get your loudest party dresses. In fact, why not save them for next year? Classic velvet dresses never really go out of style; though you might be a little sweaty in our climate in them!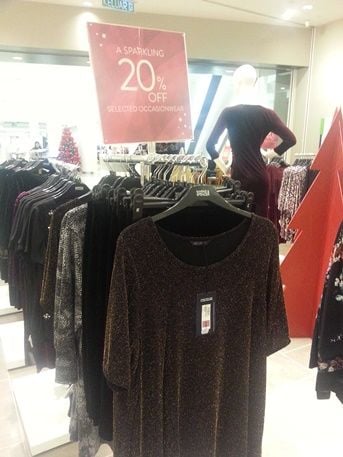 Christmas Gift Packs
Before Christmas, every toiletry store in town from the Body Shop to Loccitane would have released 'special' gift packs just for Christmas. Whilst some are generic and could really be sold all year round; it wouldn't do a retailer's reputation good to sell the same gift packs two years in a row. But that doesn't mean you can't give them as gifts throughout the year for birthdays and such. Gift packs will be marked down atleast 20% and are good value as you can even take them out of their packaging and use them yourself! Hey, a gift for you isn't such a bad idea – since you do work so hard!
Check out online stores and pretty much every boutique with special Christmas gift packs to see what special deals you can grab.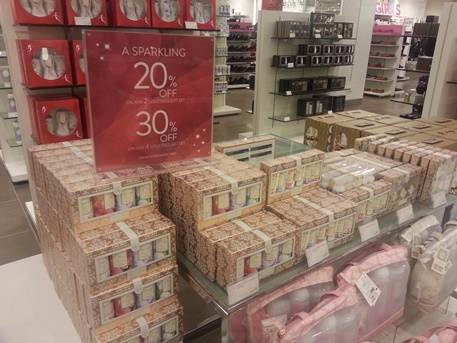 Christmas Themed Food
Christmas is the time for mince pies, puddings, luxury chocolates, pannetones and sweet breads. But some of this can be truly ridiculously priced before the 25th. But after the 25th, perishables like food have a short sell-by date and the festive looking wrapping will not help retailers sell the now outdated items. Hence, this is the perfect time to buy those sinful treats you couldn't justify at regular prices!
Expect markdowns of at least 20% with the discount climbing with every passing day as shops rush to prevent losses on the stock. Of course, take note of these use-by dates and eat up your goodies before you end up absorbing the wastage cost!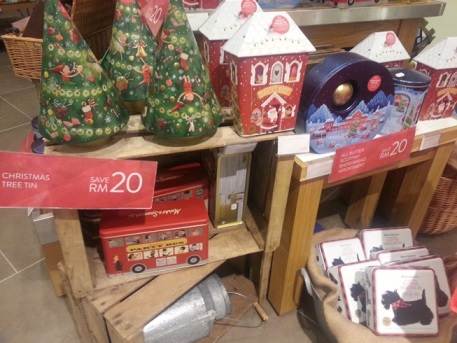 If you haven't had the time to go shopping before Christmas, it looks like you're actually in luck! Christmas shopping now is so much better for your wallet then before. In fact, now that you know, why not start a new tradition of giving Christmas gifts in January? You'll save a tonne and your recipient will get something you probably wouldn't have been able to afford earlier!