Being unemployed sucks. Ask anybody. You end up staring at walls, watching reruns of How I met Your Mother on your laptop, or annoying your mom for most of the day. The same question will be asked numerous times a month from kepoh relatives and some genuine loved ones: "What are you going to do ah?"
It is all pretty much the same; recently graduated from a way too expensive course, but no luck in the job department despite the college/university's pre-sign up promises of lucrative jobs post graduation. The problem is apparently more common than people realise with approximately 53,000 unemployed grads recorded last year.
If you are unfortunately banished from taking a ride on the Gravy Train; here are some suggestions to hopefully get you on board in no time.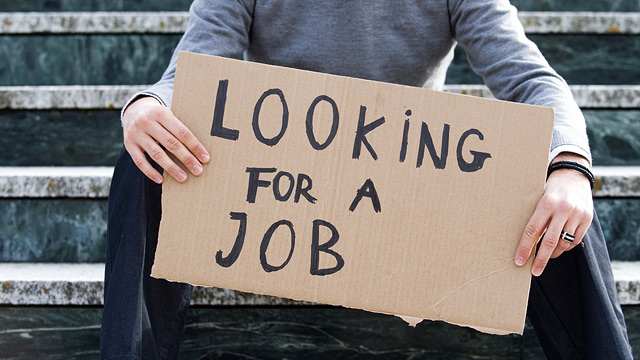 1. Crash Some Parties!
Dress up, ladies and gentlemen; it's time to look the part. You might find yourself a tad confused at the suggestion of partying when your employment chips are down but I'm not talking about dance clubs or a bar hopping night.
I'm talking about going to events that are not only attended by influential people, but also successful personas in an age-old business activity known as; networking. This will give a you a chance to engage with people who have made it to the top. Pick their brains, exchange numbers and totally hang-out with the creme de la creme of the industry you're in (who knows they might give you a job).
Easier said than done, though. First you might have to find the right party to crash. Apart from your twitter and Facebook feed, you might want to try Eventbrite Malaysia where you can choose from numerous events ranging from charity runs, entertainment, social causes and even economic forums!
Here is the most awesome part: these events is mostly free and in-need of public attendance! Cool huh? So crash some parties, enjoy some free-drinks and make the right friends for your future. You'll love it.
2. Start a Professional Blog
Wait, this is not as simple as it sounds. Though, it is totally cool to have some place you can pour your thoughts; you want to have a plan so that your blog will not read (or look) like a diary of a 10 year old.
For someone who is looking to impress a prospective employer or client; a blog is a free way to show the world what you can do especially in the area of design and writing. Use infographics, put up some videos and pictures to spice things up.
After creating your blogging masterpiece, you need to promote the blog. You can do it through social media, forums or just any online platform. Get your friends in to help by asking them to share.
The most important thing is to consider the Aristotle means of appeal and persuasion; 'Ethos' which is the appeal to credibility and trust; 'Pathos' which is the appeal to emotion; and 'Logos' which is the appeal to logic and reason.
3. Volunteer
Why not do something to give back to the community? There are numerous non-governmental organisations that offer volunteering projects in need of man-power in Malaysia. All you have to do is look for something that is close to your home and offers the opportunity to do what you like.
For instance, if you love children, you can volunteer at the orphanage or schools to teach certain subjects. If you love community work, you can look into the soup-kitchen websites such as Pertiwi, Dapur Jalanan and Kechara Soup Kitchen that offer food for the homeless.
By doing volunteer work, you will have a chance to not only make a difference to the selected cause but also beef up your resume, experience level and engage with experienced activists to change your worldview.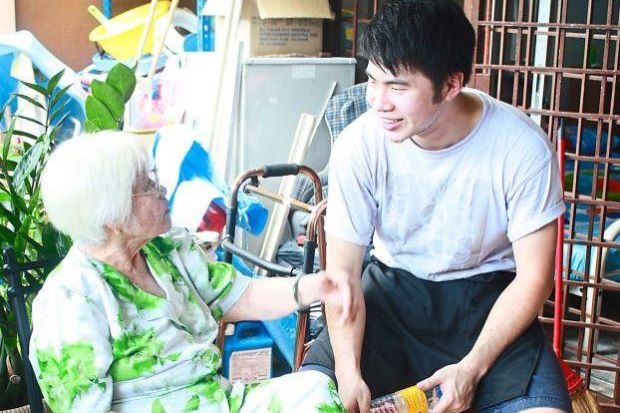 *A volunteer talks to a resident at an old folk's home from The Star Newspaper.
4. Take a Class
The need of the current economy is for future workers to not only adapt to the the ever-changing world, but also possess a sustainable set of skills and knowledge that can be utilised in the future.
Hence, if you are unemployed and considering to market yourself better to prospective employers, try taking some extra classes or courses to better your chances of getting ahead of the competition. This can be anything from short courses on languages to technical skills or educational discourse.
Wouldn't it be cool to have French as your third language; the ability to Code or perhaps knowledge about a particular specialised area of study? Future clients and employers will see you as a versatile and progressive person, hence increasing the chances of getting hired.
5. Be Your Own Boss
Nothing sounds cooler than being your own boss. By starting a business, you will learn to develop your own product or services, marketing your business and building your very own empire. From there you may attract talent from all over Malaysia to be part of your little project. But do remember that going it alone requires a good dose of smarts; and some capital doesn't hurt.
You can start small to test waters and see how well your product or service does before expanding. The benefit of small initiatives is that you're always able to go back to working for a company without much loss should your endevour not do as well as you'd like.
To conduct a business, you will need a certain level of dedication, and hard work. Even in the event of failure; these will be valuable traits to have in future work life.
These are just some of the things you can do when stuck in the rut of unemployment. Hopefully, these initiatives also help you find that dream job faster. Good luck!