Filling your home with comfortable and beautiful furnishings is no easy task; as any new homeowner/renter will tell you. The furnishing game is either fraught with huge prices or badly made (sometimes dangerous!) furniture. How is a homeowner to manage after already forking out huge sums on downpayments and renovations?
Many of them turn to preloved (used) furniture as an alternative. In a society much hooked on commercialism and the buying culture; it's not hard to find good pieces of furniture being sold almost new for good prices in the secondhand shops.But buying preloved is not without it's hang-ups. There are no guarantees and it's hard to say how much a piece has been through just by doing a visual inspection.
That said, buying preloved still is a great way to furnish your place – we give you our five tried and tested tips to use when buying secondhand furniture.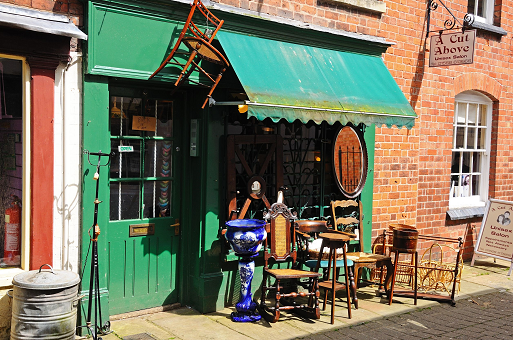 1. Check Recommended Retail Prices (RRP)
So you've found a 'like new' Lorenzo sofa for what seems to be a median price. Before locking down your purchase – the first thing to do is check the sofa's recommended retail price. If you can't find the exact model's price online – check current models that are similar (made of the same materials and grade). This is to prevent you from paying more than you should.
It's not uncommon in Malaysia to find sellers who believe that just because they haven't sat on the sofa as much as they could have; they are justified in selling it at almost retail. It doesn't work like that. Household goods (unless they are valuable antiques) ; like cars; depreciate at an alarming rate. This is due to many reasons including the secondhand buyer's inability to claim any kind of warranty from the original shop/manufacturer and the risk they take that a visual inspection may not yield hidden damage.
If nothing else, time and exposure to basic household pests and conditions can wear out furniture even if you never really use them. Whilst deals are possible – don't be taken in by the 'almost new' listing tag.
2. Consider If the Price is Worth It
After doing step one; you realise the said sofa is definitely marked down – but it still may not be worth the price. Unless you really, really like the item and have the budget for it – it is worth considering all your options.
If keeping to a budget is what you are after; a 50% cheaper designer sofa is not value if you can buy one brand new for 30% less cost without compromising too much (or any!) comfort. For example, say the furniture item came from a branded, high end shop and cost RM5,000 brand new. The seller is now selling it at RM2,500. But for RM2,000 you can actually get a brand new piece from a smaller furniture shop that is equal or just a little less comfortable. Which is more of a bargain in such a scenario?
Value is also (as goes without saying) dependent on the condition of the item.
3. Distinguish Antique from Secondhand
Many sellers will try to sell you something simply secondhand as 'antique' in order to charge higher prices. Unlike the UK, or US, Malaysians aren't usually the type to trawl antique books to find out if the item they are buying is legitimately so.
The simple dictionary definition of antique is: "a collectible object such as a piece of furniture or work of art that has a high value because of its considerable age." Simply following that rule; it's hard to say a table from Ikea's 2005 catalogue is an antique but don't be surprised if someone does.
This is not to say that you should only buy antiques – it's a point to prevent overcharging.
2. Check For Defects in the Most Used Places
Many people will give these items visual inspections and its hard to expect a seller to offer you anything more (like a one-week test period!). Visual inspections are sometimes dubious because defects are often concealed until the item is put to it's proper use.
So where possible, put the item through it's proper use while testing! Sit on all parts of a sofa to check from broken springs or sinking; shake or sit on beds to check for creakiness and wobbles; open all drawers in a chest or study table and check the hinges on furniture with doors. These are just some of the things you can do to find out if your preloved fixation is hiding a dirty secret.
If not covered in our examples – just apply this test: what is the item used for? Once you know this ; you'll know which parts need to stand up to vigorous use and you can effectively check those.
1. A Defect Doesn't Mean Dealbreaker!
Did a seller start by overcharging you? Did he not mention a defect you found after your furniture testing? Don't walk away just yet! This could work in your favour too!
Perhaps the seller didn't know about the wonky hinge or the tight drawer. Perhaps he doesn't know how to price used furniture – no need to feel cheated and stomp off just yet. Point out the problem and see if he is willing to negotiate. Explain your reasoning as to why you can't (or don't want to) pay the price he asked or how the defect affects your use of the item. Make him a decent offer (don't be a jerk and give a lowball offer or you may lose the bid entirely) and see if he takes it.
If he really wants to sell; he may agree and you can easily fix the item to your liking if necessary. The Malaysian Preloved market is only now growing and it may take some time before people get the hang of pricing and appraising their furniture – cut them some slack and do your homework too. Before long you may find yourself with a home filled with gorgeous pieces at a fraction of the price!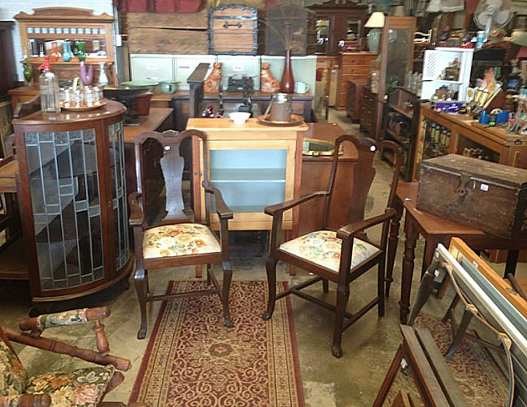 Playing the Preloved Game
Buying preloved furniture is a great way to mix quirky items for a cheap price in your home. You'll also have more fund with decorating and customising because the guilt you have over ruining an expensive new piece is gone! But it's important to also keep in mind the following truths:
1) It's a risk. Hey, buying secondhand for cheap is a risk but the rewards for those who gamble are often oh-so-sweet.
2) Sanitisation is a must! You can't compromise on properly cleaning preloved furniture. Since you don't know where it's been or what it's been through – please do sanitise well!
3) Stick to your budget. It's easy to go overboard if your preloved items are so affordable but do remember your budget! If the point was to get bargain – it won't be if you've used up 3 months worth of salary on it.
If you do need a bit of extra cash for your home renovation and decoration – many home loans offer add on packages to help you pay for these. Enquire with your mortgage banker when you are taking out your loan. If you are a renter and have no mortgage – a personal loan could help pay for furniture (secondhand sellers rarely accept credit cards unless it's a big antique store).