Time flies like an arrow and before we can even say lou hei, it's exactly 5 days before Chinese New Year. If seafood is on your menu for your reunion dinner but you have been busy making travel plans and filling ang pow packets that you can't drop by a physical store, here are some of the places that you can reach out to for fresh and affordably-priced Malaysian seafood. Just make sure that you have enough space in your fridge (or start clearing it!) to stock up on these CNY essentials.
My Fish Man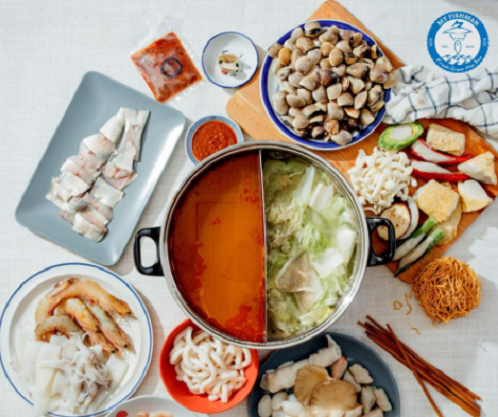 Image courtesy of My Fish Man
With over 50 types of fishes and shellfish found in Malaysian waters stocked on their virtual aisle, My Fish Man offers competitive prices for seasonal sea-based catches that are sourced by local fishermen. Their fresh boxes for Chinese New Year have recently sold out, an indication of their success among fellow seafood lovers. Don't worry on missing out as you can still buy fish slices and fillets, steamboat packages, and homemade sauces that are made by single mothers.
Product Offerings: Squids, prawns, crabs, fish, fresh boxes, steamboat packages and dipping sauces.
Price Range: 500g of freshwater prawns will cost you RM30.00
Website: My Fishman
Bonfisken
Established by the people behind Albatross Exim, if the name rings a bell in your mind, you may have seen Bonfisken's products in many major hypermarkets nationwide such as Jaya Grocer, Cold Storage, Isetan, Aeon and more. If the usual prawns and red snapper do not appeal to you, you can opt for less traditional but still auspicious offerings such as salmon sashimi, hoki fish or even Maine lobster if you're feeling luxurious.
Product Offerings: Fancy European styled seafood, deepsea water fish, sashimi, lobster and more.
Price Range: 500g of freshwater prawns will cost you RM30.00
Website: Bonfisken
Seafood Malaysia
Owned by a group of aquaculture farmers, equipment suppliers, fishermen and fishing boat owners, Seafood Malaysia's wide selection combined with fast delivery services make it a firm favourite among food connoisseurs. Have no idea how to pick a fresh fish? Fret not as they even have articles that you can refer to so that you can differentiate between a fresh and frozen fish as well as methods to maxismise the freshness of the fish that you've purchased. Currently they are running a RM5 flat fee for a minimum seafood purchase of 3kg and above, so procrastinate no more, it's time to load up that virtual trolley cart!
Product Offerings: Abalone slices, baby octopus, clams, golden pomfret, scallops, prawns and more
Price Range: 900g of cultured prawns will cost you RM71.80
Website: Seafood Malaysia
My Seafood Mart
Based in Pulau Ketam, this online seafood shop in Malaysia is no ordinary merchant. If you have wanted to taste the exquisite flesh of Dragon Grouper but have no inkling as to where's a good place to find them, My Seafood Mart is the answer to your concerns. With over 2 decades of experience in the fishing industry, My Seafood Mart prides themselves in delivering seafood that stays fresh until it reaches the doorstep of their client while keeping the prices at an affordable rate.
Product Offerings: A range of premium grouper fish, golden pomfret, snapper, and other shellfish.
Price Range: 500g of frozen peeled red big prawn will cost you RM55.00.
Website: My Seafood Mart
<a href="https://ringgitplus.com/en/credit-card/?utm_source=ringgitplus&utm_medium=banner&utm_campaign=my-rpint-crcd-gen&utm_content=blogcta_crcd_bestcreditcardinmalaysia_ringgitplus_mid"title="Compare credit card">

DTS Homemart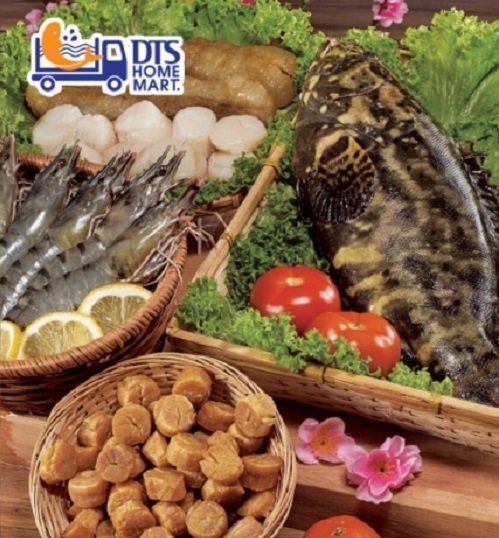 Image courtesy of DTS Homemart
Hosted on Youbeli, DTS Homemart claim to fame revolves around their marine farming methods coupled with the use of patented Omega Rich™ special feed mix. This winning combo is capable of breeding fish that are not only nutritious and free of harmful residues, but also tasty. So if you are concerned about the quality of fish that's been farmed, here's a brand that you can rely on.
Product Offerings: Chinese New Year fresh seafood packs, shellfish, smoked fish
Price Range: 750g of sea-fresh tiger prawn will cost you RM51.00
Website: DTS Homemart
FreshSeafood Malaysia
Aiming to provide the best seafood experience to its customers with their IQF (Individually Quick Frozen) technology which is said to be effective in preserving the seafood's freshness, FreshSeafoodMalaysia was founded by SH Chong, who's pretty much an old-timer in the aquaculture business. If you're often plagued by allergies when consuming farmed seafood, you will be glad to know that FreshSeafood Malaysia is reared without any preservatives or antibiotics.
Product Offerings: Scallops, abalone, tiger prawn and sea cucumbers.
Price Range: 1kg of cultured prawns will cost you RM53.00
Website: Fresh Seafood Malaysia
Saudagar Seafood
Incepted in 2016, Saudagar Seafood is the brainchild of Azzarizal Mohd Zainol Faruk Hassan who had previously worked for Jetty Mart, one of the pioneers of online seafood distribution in Malaysia. Having picked up the ropes of seafood delivery via Jetty Mart, their goal is to ensure that the price of seafood is on par with wholesale market prices. As they are still new in the business, their delivery services are limited to Klang Valley areas.
Product Offerings: Squid, prawns, crabs, fish, cockles and more.
Price Range: 500g of freshwater prawns will cost you RM45.00
Website: Saudagar Seafood
Uncle Ali The Fishmonger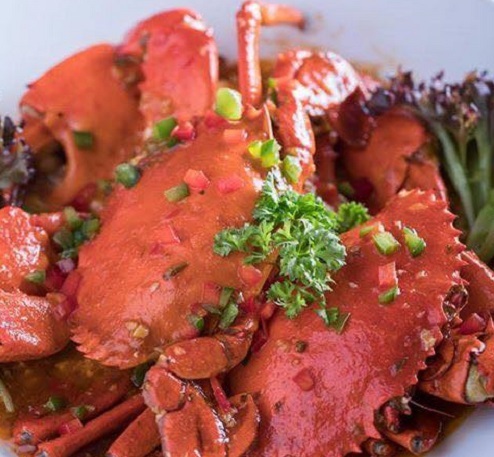 Image courtesy of Uncle Ali The Fishmonger
Based in Bukit Jelutong, on the surface, this charming restaurant is more known among the suburbians for their unique take on Australian-style crustacean cuisine. In actuality, Uncle Ali The Fishmonger (UTAF) humble origins as a seafood delivery business catapulted it into what it is today. UTAF would post the latest, freshest catch on their social media platforms (Facebook and Instagram) so that returning customers would know what are the latest deals in town and rush out to snap them.
Product Offerings: Squids, prawns, crabs, fish and other crustacean-delights.
In-house menu recommendation: Chili mud crabs and fried mantou.
Price Range: 500g of freshwater prawns will cost you RM30.00
Website: Uncle Ali The Fishmonger
Physical Address : 21, Trivo Jelutong, Seksyen U8, DE, Jalan Bazar P U8/P, 40150 Shah Alam, Selangor
May this article help you in your quest for the freshest and most affordable seafood available in Malaysia without hurting your wallet too much for this coming festive season.
Cut the hassle of making a payment to the seafood supplier via physical deposit by opening a savings account that allows you to shop online with minimal to no transaction fees with our comparison tool.
All the best in finding the best bank account that fits your saving and spending needs best.
Do you have any experience with online seafood suppliers that you would like to share? Let us know in the comment section below.