Have you thought about eating healthier after scares in the media make you wonder where your food has come from? Perhaps you've decided to cook because workday lunches have become nothing less than RM15 each, everyday.
Whatever your reasons for embarking on the meal prep lifestyle, the best way to glean it's benefits is to do it right. We can't comment about nutrition but we can help you save money. Check out our tips for meal prepping to save money.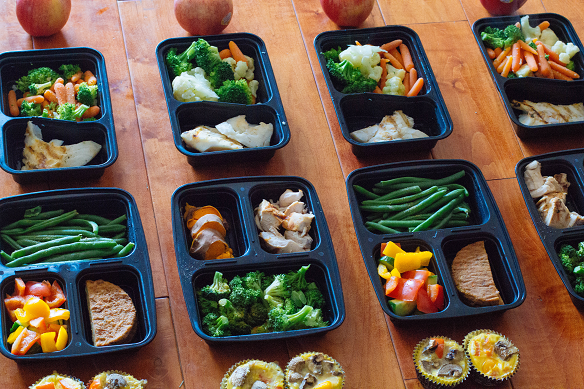 Meal prep inspiration photo from Running Wild blog.
Adapt Online Recipes to Local Prices
You're probably scouring the internet for the best meal prep recipes and fastest cooking methods but do exercise caution when using the abundant recipes created for other countries.
Produce prices differ depending on where you are from, and what is cheap for the American or European market may not be for you. For example, avocados and cheese are cheap commodities in other parts of the globe and are widely used in salads and sandwiches but try that here and you'll find yourself paying more for your avocados than the average restaurant meal.
Shop local and adapt recipes to suit what is cheap on this side of the globe or stick to Asian recipes using ingredients frugally available here.
Curb Food Wastage
It's tempting to think that you could keep a nice crock pot full of food to last you a long time but if you are only one person – the food may spoil before you get around to it.
Curb food wastage by cooking portions right for yourself. It has been reported that Malaysians waste up to 8,000 tonnes of food a day and not only is this damaging to the environment – it's murder on your finances too!
The same can be said about stocking up large quantities of groceries. Fresh vegetables and meat also spoil a lot faster so only buy what you need to use. Even if the item is cheap – stick to buying just enough for your household. A bargain price is not a bargain if the food is wasted.
Plan Your Meals According to Your Favourite Supermarket's Promos
This may sound extreme to some but it definitely works. Supermarkets slash prices on certain items every week so do take advantage of it.
Check out the website of the supermarket you frequent visit to get the list of promo items before you head to the store. Meal prepping is also about meal planning so why not plan in a way that will save you money?
Take Note of Refrigerator Temperatures and Meal Storage Requirements
The most important part in meal prepping is keeping your meals carefully stored so they remain fresh for the duration they are supposed to serve you. This means keeping them in the right containers and at the right temperature.
You will also need a good set of containers to keep everything airtight and separated. This may cost you a bit in the outset but will turn out to be a good investment. You can find a range of food container sets from RM20 up to RM200 on Lazada depending on your needs and budget.
Rotten food if consumed could give you quite the medical bill but if not, will end up adding to wastage. Check out our infographic on Healthworks for how long you can safely keep food in your fridge and tips to helping them stay fresh longer.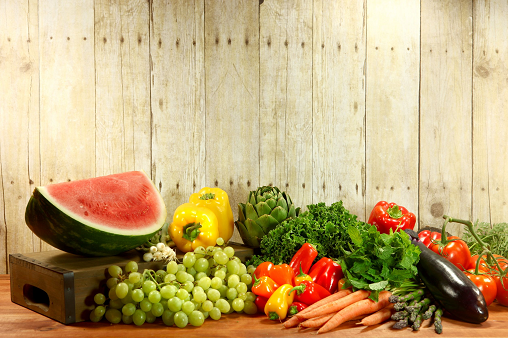 Shop With a Rewarding Credit Card
Okay, you might think we're just waiting to throw this into every article but the truth is – this really does work. This writer has personally done a full day of free shopping thanks to credit card points and cashback bonuses so it's worth paying attention to!
You can apply for a credit card especially for shopping (those linked to hypermarkets or with additional benefits) but any credit card you own should give you either reward points or cashback. Here are some ways you can use your credit card to lower your grocery spends for meal preps.
1) Check your reward points accumulation and deadlines for use periodically. You can redeem your points for cash vouchers or even pay with points if your card allows it.
2) Shop on maximum benefit days. Many cards have specific days where you can earn more cashback or points so aim to shop on those days to maximise your spending.
3) Take note of cashback caps and eligibility terms. You know your card has cashback but do you know the terms? Get to know the mechanics of earning cashback so you will never lose an opportunity to earn.
If your credit card is an absolute dud, as we always say, time for a new one.
Get a Supermarket Loyalty Card
Beyond a good credit card, you could earn so much more if you apply for a loyalty card at the supermarket/hypermarket you shop at most. Rewards may vary depending on the card and the chain linked to it but if you're going to spend there anyway, what does it matter?
Loyalty card applications are usually free but even if not, the small upfront fee may justify the lifelong benefits you derive.
These are just some of the tips we have for those beginning their journey into meal prepping. If you've tried meal prepping and have more tips to share, let us know in the comments.