The pleasure we get from eating can be spoiled by either a hefty bill, or a screaming child giving you a headache. Eating out is no doubt expensive and when you have a family with kids the bill can grow many times larger, despite feeding such smaller mouths. Solve two unending eatery problems with one fell swoop. Treat your family at one of these restaurants where your children can eat for free!
Of course, you may be skeptica! There's no such thing as a free lunch. Or is there? We did the legwork for you. Do keep the terms and conditions in mind for a fuss-free dining experience!
Bubba Gump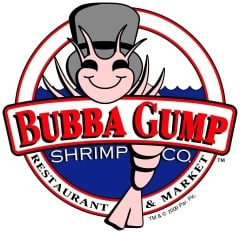 Conditions: Child below 12 years of age and 120cm in height.
Your family enjoy a scrumptious meal of fried seafood from your good ol' fish and chips, fried shrimps to the juiciest lamb racks, Bubba Gump is where you want to be. It is the place to lunch whether or not you were a Forrest Gump fan. But even more than a boatload o' shrimp; your kid eats free here too. When you choose a main course, your child gets a free kid's meal. This is available at anytime of the day should you decide an impromptu dinner or casual lunch with your family. Please bear in mind that each child must be under 12 years old, below the height of 120 cm.
Chili's Grill and Bar Restaurant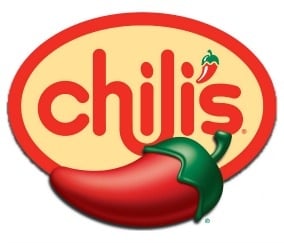 Conditions: Child below 12 years of age.
You might wonder why a restaurant with 'Bar' in the title will be so welcoming to children under 12 but Chili's has for many years been known to serve good food for all the family. Famous for serving one of the best grills and deserts, you'll be pleased to share the treat with your child. When you order a main entree, your child enjoy a free meal promo. With up 12 selections to choose from kid's menu, your child will be spoilt for choice. Each complimentary kid's meal is worth RM8.95. This is available everyday.
Italiannies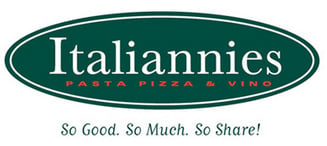 Conditions: Children below 12 years of age.
Enjoy dining the Italian way with your family at Italiannies. Warm and friendly services, you will have a great dining experience accompanied with a wide range of pasta, pizza and in-house specialties options to choose from. You can order a few main courses for sharing so everyone gets to try abit of everything. For more added value, your little one gets a free child main course too with a minimum purchase of one adult main course. The free kids menu isn't too shabby either. This is available at anytime of the day.
TGI Fridays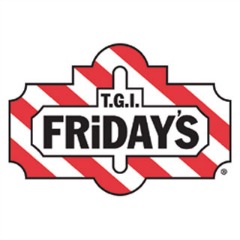 Conditions: Children below 12 years of age.
TGIF doesn't have to be confined to Fridays as you can have a fantastic meal with the kiddos (and they'll eat for free!) any day of the week. Known for their mouth-watering burgers and Cajun chicken dishes; Friday's is the place to enjoy good old fashioned American favourites. If the good food was not enough to entice you to visit – the free kid's meal (when you order a main meal) should cinch the deal. This promotion is available daily.
Delicious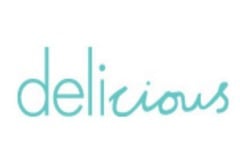 Conditions: Children below 12 years of age; Only available on weekends.
Living in a multi-cultural country gives us the privilege to enjoy a wide range of food choices. Well, Delicious covers it all from your local nasi kerabu ayam percik to club sandwiches to duck confit spaghetti. This price friendly family restaurant has delicious offers in-store for you. When you order one pasta or a delimains, your child can choose a kid's meals for free. Great treat if you want to bring them out to the town for a bite to eat. Craving for deserts after meal, there are wide range of decadent cakes and sweets available. This promotion is only available on the weekends.
Tony Roma's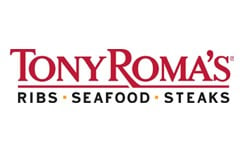 Conditions: Children below 12 years of age; limited to 2 children per family; except public and school holidays; Monday to Wednesday.
Famous for their signature BBQ ribs served with sauces in happy face shape; onion loaf and chicken and seafood entree, Tony Roma's is well-known to food lovers across the world. So, if you are craving for succulent ribs and lamb racks, look no further. From Monday to Wednesday, satisfy your hunger by ordering a mouth-wathering entree while waiting for your main course. Up to two kids will receive a complimentary free kid's meal when you order 2 entrees. This is only available on Monday to Wednesday.
Sakae Sushi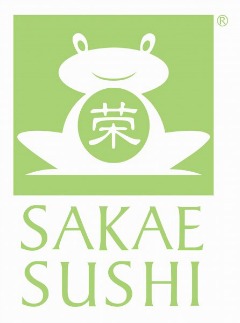 Conditions: For kids under 12 years of age.
Looking for a light and a healthier option? Go Japanese at Sakae Sushi. Known for its Kaiten-sushi concept (rotation sushi), food lovers get to enjoy wide selection of sushi and ramen freshly made daily at an affordable price range. To top it off, your child gets to eat for free if you spend at a minimum amount of RM30. That will cost you less than RM50 for two persons for a good meal. Only available on Sunday.
Seoul Garden

Conditions: With every paying adult;child height between 0.9m – 1.3m.Preferred members only every Sunday.
Fancy a bit of Korean fare after getting your fix of K-pop? How about trying a Korean BBQ? The usual BBQ restaurants widely available these days will cost you at least RM100 for 3 people. Alternatively, Seoul Garden offers an all-you-can-eat buffet at only RM40.88++. Stuff your face (and that of your child) with up to 130 varieties of food made just for the BBQ and steamboat. Anyone up for some saucy Bulgogi and hot Kimchi soup?