We've been all about the houses these past weeks and we've walked you through choosing a home, choosing a home loan and deciding if you are better off renting or buying. But let's say you've made up your mind that a house must be all your own. You want it in a good location and within your set budget. One day, you get the news that your agent has found just the house for you.
You can't imagine how a deal like that could even be possible – until you see the place. Termite damage, leaky pipes and rusted grills make the place more suitable to be the venue for a new local horror movie instead of your plans for a dream family home. But does this mean you should dismiss it completely? Maybe not.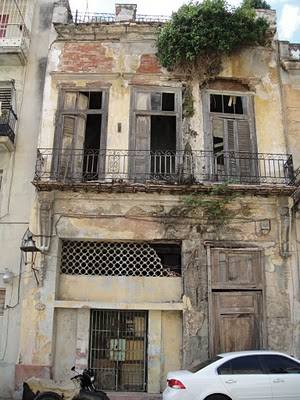 More to Value Than Meets the Eye
It's a fact of the matter that some of the oldest parts of the city are often the best to live in. Think of the sleepy suburb of Petaling Jaya; the bungalows in Bangsar or the first houses to come up close to the Sunway area. These towns have boomed and are attracting droves of buyers. However, the older the town, the older the houses. Many have been lived in for over 20 years. Knowing this, there are bound to be a few with a little more than creaky steps.
But the value of the house is more than it's outward appearance. Older houses offer you some benefits the brand-spanking new condos and houses of today can't just yet: a great location right in the thick of the action – and often, value for money space.
For many buyers, the renovation costs are piddling when compared to the value these houses offer. If you're wondering if you could successfully take on a fixer upper: you could start by considering these factors.
Can You Afford to Renovate?
Of course, the million dollar question before anything else is simply this – can you afford to renovate? Buying a house is a big commitment and involves a large sum of money. If you're a young adult or couple looking for a first home – it may be difficult to foot an additional RM50,000 renovation fee on top of the downpayment, legal fees and miscellaneous costs of moving into your own place.
For those looking to get 100% loans because they are strapped even for a downpayment – a fixer-upper is likely not a good idea.
However, say you do believe you can put aside a sum of money for the renovation works but you're not sure if it will be enough or maybe you're struggling with the decision to get into the hassle of renovating; then it is time for the next consideration.
An Assessment of the Cost to Renovate: Worth the Savings in Purchase Price?
Fixer-uppers usually cost less than move-in condition houses but sometimes, the amount saved isn't enough to cover the cost of the repairs. For example, you may assume that you are getting a good deal if you bag a house RM30,000 below market value of the houses in the area but it isn't such a great deal if you'll need RM50,000 to fix it up.
You may be tempted to think that this is easily spotted but not all houses share their secrets in the first viewing. Some really large issues such as plumbing and wiring cannot be seen in a visual inspection and are easily hidden by a new coat of paint. To this end, there are some things you can do to deal with the situation:
1) Check for watermarks on the ceiling and floorboards, test all the lights and switches.
2) Enlist the help of professional. Request that a contractor you trust be allowed to check the property for you. An expert will be in a better position to gauge if something is seriously amiss.
3) Once you have a full list of issues – assess the cost of righting each one. You will need to do much legwork but it may be alleviated if you had contacted a contractor in the first place. The contractor will often be able to give you an estimate cost of repair.
4) Add a buffer. If you've come to, say RM80,000 for the whole shebang – add a buffer. Prices may change, more problems may be discovered later or for just any other eventuality – you'll want to have some leeway to play around.
5) Considering the full renovation sum: if the house still a good deal? If it is, head to the next point.
6) Before signing the S&P, ask to have an inspection clause inserted. In this clause, list the details of the defects, which you are aware of and agree to accept as part of deal. You then need to get the owner to confirm and offer you an exit clause should any other major defect come to light (of course, please don't exercise this over a lightbulb change or something similarly frivolous). This clause will encourage the owner to be as honest with you as possible but remember that even the owner may not know everything that is happening inside the house. For that, you'll need to take note of point 7.
7) Accept that it is always a risk. Even if you've done everything above, accept that the element of risk is never completely eliminated. Old houses will have problems but again, it doesn't have to be a dealbreaker.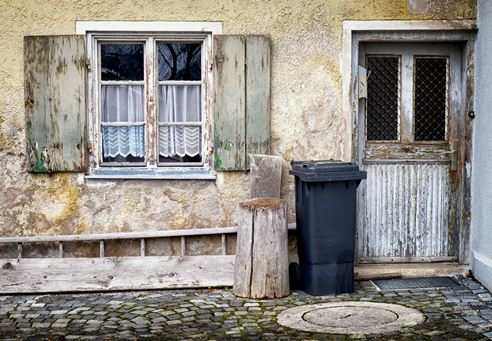 Are You the Right Person for the Project?
Deciding to buy a fixer-upper is more than just a consideration for your wallet; it's also a consideration for your personality. You do want to enjoy your journey to home-ownership.
Some people genuinely enjoy sprucing up and customising their home. They are often the ones who will renovate any house they purchase even if it is in perfectly liveable condition. If you are one such person – the project won't be daunting and you may even enjoy watching your new home rise from the ashes. In fact, if you do enjoy customising your home; the fixer-upper is perfect as you will save money on the purchase price and be able to tear down whatever you like without guilt!
However, if you are the type who's happy to live in a perfectly generic home with no fuss – the fixer-upper will likely end up being the bane of your existence.
A Mixture of Money and Preference
The rundown, fixer-upper home can either be a dream project or an unending nightmare depending on your disposition. At the end of the day, it's as always, doing what is most comfortable for you whilst having all the information you possibly can. There is often no way you can gauge with 100% certainty how a fixer-upper project is going to play out but if you're ready for a challenge; keen to reap the benefits and have the means at your disposal – you can turn a shack into a palace.
Are you keen to renovate or take a house requiring some additional TLC? We'll soon be discussing the ways you can fund your renovation project so do check back!