Travelling is tremendous fun with friends but most of us can certainly vouch that its highly likely to end up disastrous on the wallet if done without some planning – the same can be said when you travel with kids.
The school holidays are coming and you're definitely going to be treated to lots of "we're bored!" cries, so we've rounded up a couple of nifty tips for you to treat the entire family to a gala time travelling and save some pocket change (a lot more actually) in the process!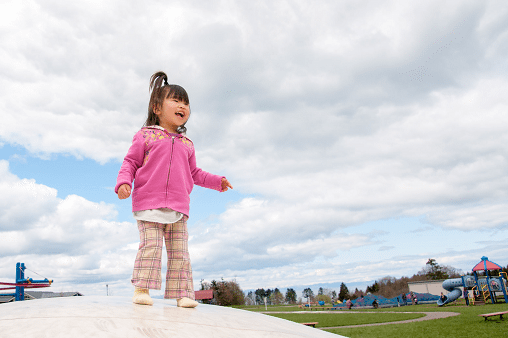 Consider Group Travels
You and your kids may constitute a group but what if you joined forces with your entire extended family for a trip? To be sure, all their children will be on holiday too and equally looking forward to a vacation of some sort.
Whilst a group of five people may or may not give you a discount – a huge travelling party of 20 will certainly afford you much more leeway for negotiations.
Get your family in on the plan and give your selected hotel a call. There's bound to be a group plan that saves you much more than if you were to go with just the nuclear family.
Book Family Apartments
Travelling with your spouse and especially the kids is all about experiencing new things together and simply escaping daily routines as a unit.
The best way to foster great family ties, amplifying experience value and of course cutting back on accommodation costs is to book family apartment style lodgings instead of individual rooms that can accumulate to rather exorbitant sums.
Family apartments come equipped with the basic setup of a standard home – a living room, dining area, kitchen and rooms all within similar bounds. All members of the family need not to worry about privacy because everyone gets their own space in individual rooms within the apartment.
Supervision and surveillance also become a whole lot more convenient for parents as all activities are under close watch – helping you leave all worry on the kids' safety behind in the arrival halls at the airport.
It really doesn't matter how old your kids are – they can be pre-adolescent children or teenagers, this concept of having your family within close proximity is surely a tonne of fun and a bargain deal.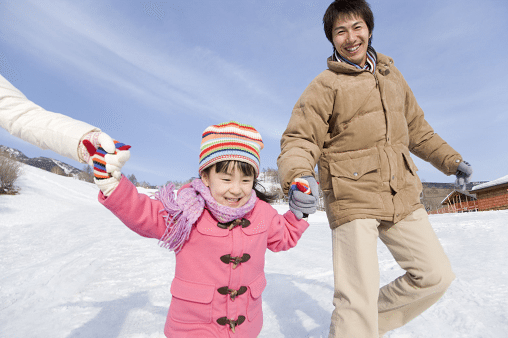 Stay at Child-Friendly Hotels
As a kid, this writer found a busload of joy in anticipation of swimming in hotel pools with water slides other child friendly amenities. Playgrounds that adorn parts of the hotel's popular recreational area were also a welcome addition.
It is safe to say that it is a necessity for the kids to have a pool as well as other forms of entertainment within the hotel premises to make a holiday worth remembering – and ultimately cut costs from spending time and money outside the hotel.
For teenagers, some hotels have tennis and futsal courts, parks, animal farms, horse riding and even go-carting. As guests at the hotel, your family is entitled to enjoy these activities and facilities for a lot cheaper than they are beyond the hotel gates.
Child-friendly hotels that offer entertainment facilities within the premises provide parents with the opportunity to take off the parental leash whilst on holiday.
Research, Research, Research!
A wise man once said – failing to plan is planning to fail. One can never go wrong by conducting extensive research on the intended holiday destination to pick out cost effective endeavours fit for the whole family.
It'll be a shame if the entire family flew all the way to the perfect family retreat but end up spending 90% of the budget on tourist traps that aren't worth seeing. This is where research comes handy in helping you discover hidden gems that your vacation destination keeps hidden.
This area in family travel frugality can range from delectable street food, to fun-filled activities as well as sightseeing – and research over these matters would certainly help you gauge budget a whole lot accurately or tell you to cut down where needed.
Bring Along Your Credit Card
Now, we don't that you'll need it for all the out-of-the-way spending you will be doing but more so to reap the rewards your credit card will give you when booking hotels, flights or even shopping and dining when you are on holiday.
Check with your hotel for known credit card promotions or keep a lookout for the credit card preferred sign at the F&B or Retail check-out counter.
Good credit cards offer everything from rebates on bookings to cashback and rewards points that can be redeemed for more freebies so why not make every ringgit spent earn for you in return?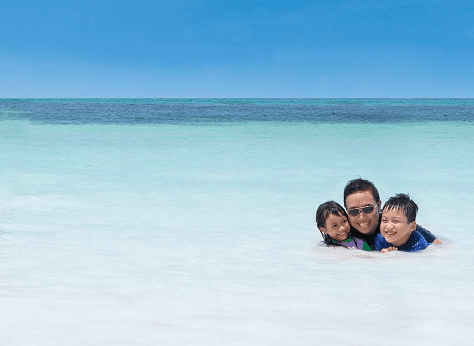 A Trip to Remember!
However frugal a family trip turns out to be, let's not allow room for it to turn sour by compromising fun and excitement – after all, family is everything.
So let's make this coming school holidays one to remember for years to come with a fun-filled vacation – merited to its calculated balance of fun and economy!
Have a tip that you've tried on your family vacation? Share it with us in the comments section below – we'd love to hear from you!