Taking out home insurance is mostly because we fear the perils of fire, flood and theft befalling our home and taking with it huge chunks of our belongings.
Home insurance usually comes in two parts; covering the structure of the home and its contents. It's usually important to purchase both especially if you live in high risk areas.
However, did you know a good home insurance policy can cover much more than just damage by fire and flood or theft loss? There's a whole host of eventualities you can be protected against but we picked out five of the most surprising.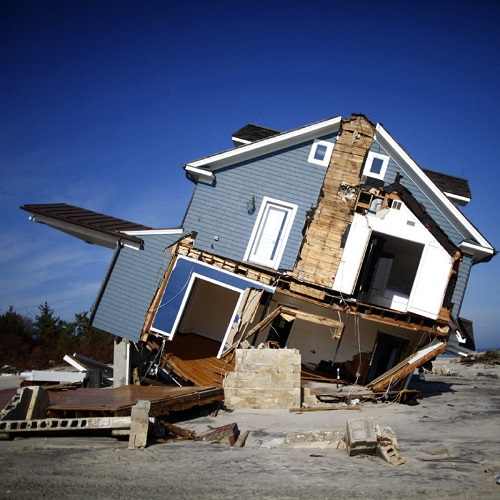 The Contents of Your Fridge
Though not all policies cover this, we found some that did. If your food should spoil because of your refrigerator malfunctioning, home contents insurance will pay for the cost of replacing the items!
We reckon groceries have become so expensive that it is now important to insure the items you stock in your fridge.
The policies that cover this eventuality mention specifically that the loss must be due to refrigerator malfunction and not because you merely set the temperature wrong!
Cracked Mirrors
We found a good many policies willing to replace cracked mirrors! Whilst mirrors are undoubtedly part of a household's contents, it is such an important feature that it warrants a standalone clause!
Perhaps we in Asia are more concerned about the 7 years bad luck bit. No problem; some policies stated that they will pay up to RM500 for damaged mirrors.
Replacing Locks and Keys Post Theft
Unfortunately, insurance won't pay if you're simply trying to keep your cheating spouse out of the house but they will if your locks have been damaged from a break-in.
Perhaps the lock has been picked, bolts been cut or a duplicate key made to access your home for some quick thievery. Replacing locks can be expensive if you choose to buy a good, solid brand (and really, why would you not after a break-in?). Alleviate the cost of that too with the help of a good policy.
Damage by Malicious Persons
Sometimes, it's not just thieves and strangers who want to ruin your beautiful home. Maybe it's your jealous neighbour from hell; unhinged lover or the ah long who splashed red paint on your house.
Whatever the damage, if it was done by a 'malicious person'; some insurance policies will have your back! Just make sure you pay the insurer even if you didn't pay the ah long (just kidding).
Property of Domestic Servants
Again, we wondered why a separate clause – if the domestic worker kept items in the home, then it should by and large be covered but in case you were wondering, some policies explicitly highlight that they will cover the replacement of personal items belonging to domestic servants.
Sometimes, you may not be aware of what your domestic worker owns and so having this policy will help to pay for whatever needs replacing in the event of any of the insured perils.
These five things are of course, just the fringe benefits. The main reason to take a policy is of course to help deal with costs associated with fire damage, flood damage, theft or any other mishap.
Policies in the market can be tailored to your needs and budget, so do ask your agent the extent of the coverage you will be receiving. Not all policies will cover all eventualities but it's important to at least be protected against life's major perils.
Now, isn't it time you looked into insuring your home?