Shopping for a tablet? Now is a great time for you to buy one, as there's plenty of year-end sales and new product launches going on. But, how do you pick the best tablet for your daily use? Don't worry, we'll help guide you in choosing the best tablet for your everyday use. Here are some questions you need to ask yourself before you whip out your credit card to buy one: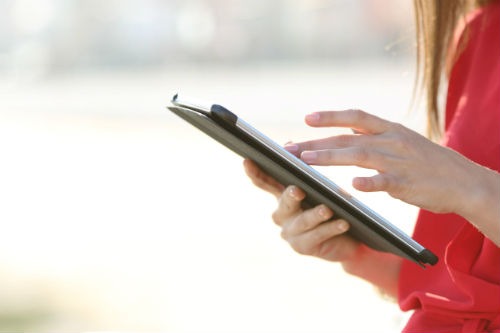 How Much Should Your Budget Be?
How much you want to spend on your brand-new tablet depends entirely on you, and like any other gadget, a tablet's price varies depending on the brand, list of specs, and even storage size. However, the most expensive tablet doesn't mean it's the best for your needs; and the cheapest one may not bring the most value for your money either.
So, identify your needs and start researching the array of tablets available in the market. Go through the reviews and compare a few tablets that offer the best value-for-money, and come out with an average amount that you feel most comfortable to spend on a tablet.
What Do You Need It For?
This is the most important question you need to ask yourself before buying a tablet; what will you use it for? Do you plan to use it for work? Do you only want a lightweight device that you can bring anywhere to access your Facebook account and watch Netflix on? Are you simply looking for a bigger screen to get your game freaks on?
What you'll use your tablet for will also help to determine the budget you should set for it. If you only need it for browsing and basic gaming, then a mid-range tablet should do the trick for you. If you need something to fit in your pocket or handbag and access your work emails from anywhere, then perhaps a mini tablet such as Huawei's MediaPad T3 7-inch (3G) would suit you best.
Do You Prefer Using Data or WiFi?
It's safe to say that all tablets come with WiFi connectivity to allow you to access the internet wherever you go – so long as the place you're headed to offers WiFi service. But there are also tablet models that offer both WiFi and 3G (or 4G) connections through data cellular networks – which means you'll always be connected to the internet as long as your data plan is active or have access to a WiFi connection.
This additional feature translates to a slightly higher price, but again, it all boils down to your needs. Do you need to always be connected to the internet for work? Do you travel a lot and don't always get WiFi connection? If so, then it may be worth the extra money to get the dual-connection tablet model. Otherwise, consider getting the cheaper WiFi version and save your money for something else!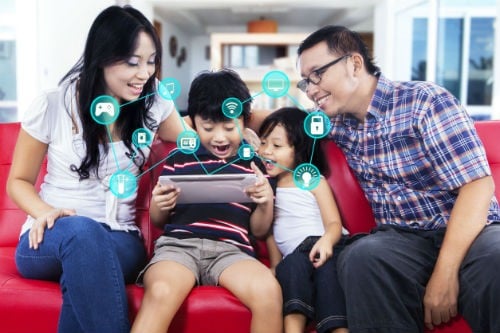 Are You Always On-The-Go?
Tablets come in plenty of sizes, some as big as 12 inches. The typical ones range between 7 to 10 inches, with the smaller (and usually lighter) size being the easiest to carry around if you're always on-the-go.
Smaller tablets are also easier to handle, meaning you can read your favourite e-books and watch movies before bed or in tight spaces (such as a crowded train) with less fuss.
Do You Have Kids?
If you're also buying a tablet for family use, you'll need to make sure the tablet is child-friendly – which means it needs to come with a filter feature for browsers and apps as well as being durable (so it won't break so easily when your child drops it).
It also makes sense to get a tablet that comes with a password-protect feature to ensure your children won't gain access to apps or games that are not suitable for kids. Here's also where tablets like Huawei MediaPad T3 7-inch 3G can be the answer to your family-friendly tablet search.
Huawei MediaPad T3 7-inch 3G comes with Kids Garden app, which allows parents to set a password for usage, set a time limit for games, and even download child-friendly games and apps to keep your children entertained while educating them at the same time. What's more, with its impressive battery capacity if 4,100mAh, your Huawei MediaPad T3 7-inch 3G will still have enough power left for your usage.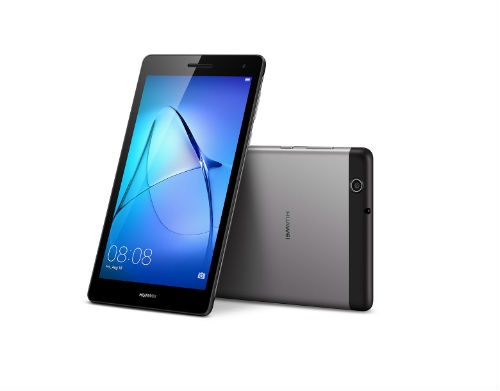 Still Can't Decide Which Tablet to Buy?
We understand, there are just too many options to choose from! But if you're looking for a versatile yet powerful tablet, then be sure to check out the newly launched Huawei MediaPad T3 7-inch 3G.
It's sleek and stylish design features a metal chassis with aviation-grade anodised aluminium for durability. It's carefully tailored to provide maximum comfort in your hands, and at just 270g and 8.6mm, you can hold it for long periods of time without your arms aching!
The device sports a user-friendly Android 7.0 OS, and has an internal storage of 8GB. You can also boost the storage space with microSD card of up to 128GB. What's really great about this mini-tablet is that each one goes through a rigorous quality control. This ensures you to have only the best user experience with its top-notch touchscreen, battery life, and durability.
Want to find out more and get in-depth specs on Huawei MediaPad T3 7-inch 3G? Click the below button to check out more details on this and other great devices from Huawei!