It's that time to say so long to waking up at 7am; braving through gridlocked traffic and being stuck at work for a hectic 8 to 10 hours on the weekdays. You're feeling on top of the world, and just waiting to toast the good times as you head into your golden years.
But besides the perks of enjoying all the leisurely time in the world; being a retiree means you get to enjoy more benefits. Here are five money reasons why you shouldn't worry when those grey hairs start showing!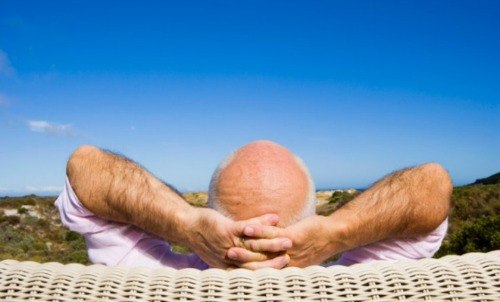 'Senior Citizen' Discounts and Perks
At the age of 60 and above, being labeled a senior citizen may not sound as flattering. But being a senior citizen comes with plenty of benefits to enjoy. You get to claim special rates which help you save money while doing all the same things your younger counterparts are doing (suckers!). Check out just some of the discounts you can enjoy by being a little older – just remember to bring your identification card as a proof of your age especially for those who are blessed with youthful genes.
Transportation. For those of you who didn't know, , you are entitled to a 50% discount each time you travel on a RapidKL bus and KL Monorail. To enjoy the discount, you need to apply for a Senior Citizen Concession ticket which comes with initial fee of RM5.
Entertainment. The cinema doesn't only offer entertainment to the younger masses, retirees can enjoy a movie outside the comfort of their home at a much cheaper rate. GSC is offering RM7 for each ticket when you go to the cinema before 6pm. Being a retiree means there's more free time, you're free to go movie watching whilst the others are at work.
Makan-Makan. Some eateries offer special fares to senior citizens, especially hotel restaurants. If you are feeling the cravings for a sumptuous buffet, you can wine and dine at some of these hotels including the [Dorsett Regency Kuala Lumpur] (http://www.dorsettregency.com/kualalumpur/restaurant.php), Cititel Hotel Penang, First World Cafe Genting Highlands and Thistle Johor Baru. Invite your children for the feast (and make them pay!) without burning a hole in their wallet.
Travelling. If you plan to get out of the country and visit your daughter who's living in Australia, you can get 50% off your flight ticket when you book with MAS airlines. And, when you travel to KLIA through the KLIA express, you receive 30% off normal fare. Taking the KLIA Express is definitely already cheaper than taking a cab, but discount fares just make it all the better.
EPF Withdrawal
Although retirement age starts at the age of 60 for most companies, some retire at the age of 55 – the perfect time to receive you EPF payout. A report from MalayMail stated that approximately 70,000 active 54-year-old contributors will have an average savings of RM167,000 last year. Let's say you're one of these 54 year-olds. Knowing that you have over RM167,000, can make quite a few Malaysians giddy with excitement. What will you do with all that money? You could spend it on a world trip; or buy a second hand muscle car; invest in botox packages to get rid of the worry lines accumulated through working; or perhaps go on a fancy vacation. We're kidding. But well, if you have a hefty retirement savings without your EPF than go for it.
Of course, the best thing to do with the payout is to invest it wisely and watch it give you dividends for many more years. Financial freedom is also a great way to prevent more stress lines on your forehead!
No Kids to Support
You've worked hard making a living to get your children to where they are today. The greys in your hair emerge faster than ever even after your monthly trips to the salon and the best anti-aging face creams don't seem to work. At 55, you've paid your dues so kick back and relax. Now's the time to enjoy your golden years and with most working children; you may be able to reverse the allowance tables and get one from them! Even if this isn't the case; revel in the fact that you've brought them this far and that you don't have to support them. As a role model, your children will follow your footsteps and do the same for the next generation.
No taxes if you're retired
Nobody likes to pay taxes. Depending on your earnings, you're required to comply to a 2% tax bracket when you earn more than RM5,000 a month. Although paying your taxes goes back to the economy of the country; it's rarely a thing people like to do even if it's a justified expense. This is why being a retiree rocks! After decades of working, you're finally free from tax payments. We say, it's time for Gen Y to pay their dues!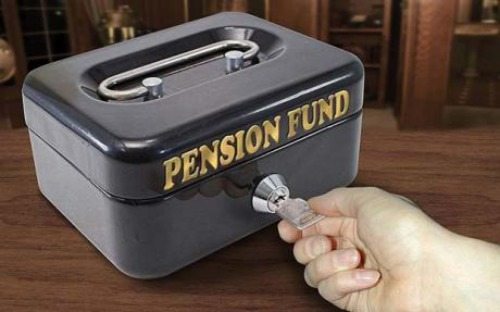 Pension
Working in a public sector has its perks and this gives you a reason to look forward to retirement. Unlike the EPF scheme which is deducted from your monthly paycheque, the government offers pension schemes as a reward for your contribution. For those of you who used to work as a teacher, police, or anyone in civil service; you will enjoy the benefits of being paid a pensions. It also stretches to take care of your immediate family should anything happen to you (subject to your employment pension terms).
While growing old isn't optional, it's important to maintain a healthy life to enjoy the golden years ahead. With the help of retirement schemes and benefits, what would you spend on to enjoy your retirement?