​In the recent Budget 2018, an income tax exemption in the form of an RM6 million grant is declared for recipients of the special Green SRI Sukuk grant to stimulate sustainable and responsible investment (SRI) in Malaysia.
With the launch of Malaysia's first green sukuk by the Securities Commission Malaysia, you may be wondering what's the fuss surrounding sukuk and the other projects that fall under it. No worries as we will tell you everything you will need to know about sukuk, it's derivatives and other financial products that have gone green as well.
What is Sukuk?
According to Asharq Al-Awsat (international Arabic newspaper), sukuk refers to fixed income financial certificates that are permissible within the provisions of Islamic Sharia law. The principles of sukuk are simple: as a sukuk holder, you are given an ownership share of a specific asset or instrument under a Shariah-compliant contract.
These assets/instruments will then generate returns which you can keep as a part of your investment plan or use for other purposes.
How Does Sukuk Differ from Conventional Investment Bonds?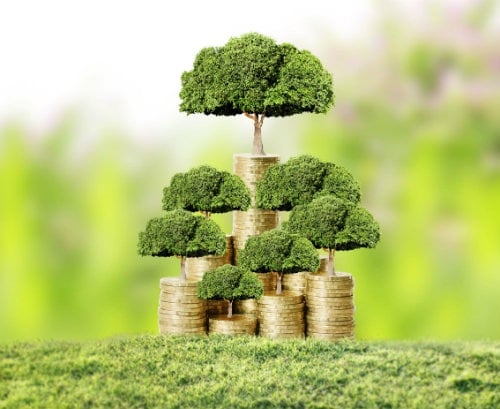 Let's say that you are interested in investing in bonds. You will be making a loan to the government or corporation and in return, you will receive a principal payment upon the maturity or expiry of the bond. This payment is accumulated in the form of an interest/ riba and as this transaction could potentially hurt one of the two sides, it is usually prohibited in Islamic financial practices.
For instance, if you are investing in a conventional bond, you will need to rely greatly on the credit quality and duration of the bond that is issued. In the situation that your bonds had failed or underperformed, the risk will be yours to bear and not the bond issuer.
On the other hand, should you choose to invest in sukuk, as opposed to bonds which are interest-based, sukuk are usually issued in certificates. The funds received from sukuk are used to purchase an asset or instrument that are mutually owned by you and the sukuk issuer. Due to the asset-based nature of sukuk, it can be used to generate income for distribution of payments.
There is a shared risk between you and the sukuk issuer so if you are looking for something that allows the risk of investing to be distributed evenly (as sukuk issuers would still need to make payment to you even if your sukuk did not meet it's expected performance), then sukuk is the way to go.
Interested to learn more about Islamic finance ? You may want to read up on our other article which touches on the
basics of Islamic banking and learn what are the other features that differs Islamic banking from conventional banking.

I See. What is So Special About Green Sukuk Then?
Leveraging on Malaysia's status as a powerhouse for Islamic finance, the government has initiated the collaboration between two financial market regulators, Bank Negara Malaysia (BNM) and Securities Commission Malaysia to push "the world's first green sukuk".
Green sukuk is loosely defined as green Islamic bonds that are issued to finance sustainable infrastructure projects (usually in renewable energy and other environmental assets) and promote climate-resilient growth in countries.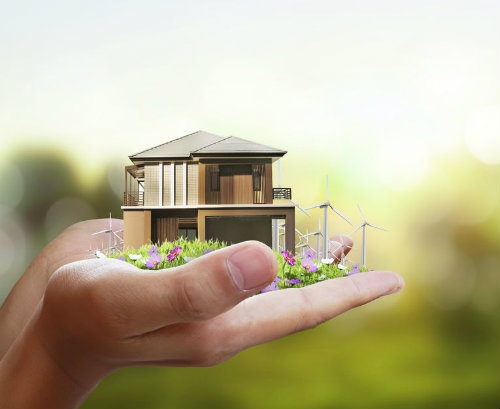 The funds from green sukuk can also go into financing the payment of a government-granted green subsidy. As a growing number of developers are focusing on projects that emphasize on eco-conscious projects that actively contribute back to the community, it can be said that the future of Malaysia will be centered around green technology as well as sustainable development.
That's Cool. Are There Any Other Products Under Green Finance?
Sukuk is not the only financial product that has gone green, here are a few other financial products that have taken a similar route in previous years:
Green mortgage – Also known as an energy-efficient mortgage, it allows you to borrow cash from financial institutions to fund the purchase or upgrades for an energy-efficient home. The aim of a green mortgage is to provide homeowners the opportunity to integrate spaces that are not only eco-friendly but also adhering to the sustainable living policies of using fewer resources for cooling and heating their homes.
Hence, if you are thinking about installing solar panels to harness sunlight as a form of alternative energy source for your household while lowering your overall utility bills, you will greatly benefit from a green mortgage.
Green credit card – Not to be confused with the AMEX Green Card (which is a charge card by the way), a green credit card is targeted at individuals who are looking for a is a financial product that comes with carbon footprint reduction features. One of the main draws for a green credit card is that it donates a percentage of your spending to green initiatives that address environmental issues so if you
Green bond – Created by European Investment Bank and the World Bank, green bonds are launched in 2007 with the aim of raising money, like a regular bond, but towards funding projects that are categorised as green or environmentally-friendly. High favored projects include renewable energy, clean transportation, and sustainable water management.
Having said that, do note that not all of these products are available in Malaysia although this situation is expected to change in the near future.
I am Interested in Investing in Sukuk. What Are the Things I Can Do?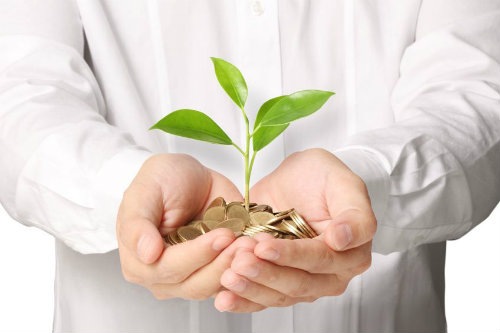 The qualifications for sukuk investment varies between different banks. For instance, if you are interested in investing in sukuk from Maybank as an individual, you will need to prove that you have a total net personal asset of RM3,000,000 or its equivalent in foreign currency and make a minimum investment amount of RM250, 000 to qualify.
Want a more accessible and simpler way to invest your hard-earned money without getting caught up in the complications of conventional banking practices? Well then, you might want to look for an Islamic fixed deposit account instead and let your money grow in line with Sharia law practices. Look no further as our comparison tool will allow you to choose and compare between different Islamic fixed deposit accounts, making your financial planning activities a cinch.
Do you know of any green financial products that are not mentioned the article above? Let us know in the comments below!