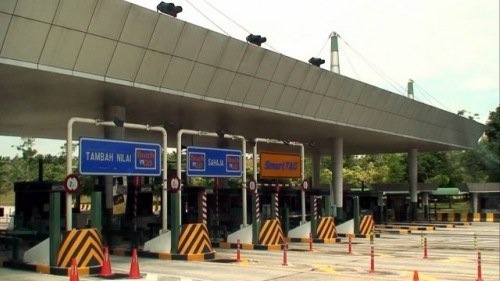 PLUS Malaysia Sdn Bhd is currently offering a 50% discount on toll charges to all motorists using the North-South Highway (PLUS) and the East Coast Highway (LPT2) today (13 June) and tomorrow (14) June in conjunction with Hari Raya.
In a press statement, the company said the discount will be available to all classes of vehicles with effect from 12:01 am on 13 June to 11:59 pm on 14 June, which means that anyone who exits any of the two highways within these two days will enjoy the discount. The discount is applicable at all tolls plazas on both highways except the Tanjung Kupang and Sultan Iskandar toll plazas.
Aside from the discount, PLUS Malaysia has also set special toll rates for motorists using the Penang Bridge during the same period: 70 sen for Class 1 (motorcycles), RM 3.50 for Class 2 (cars), RM 6 for Class 3 (vans), RM12.50 for Class 4 (lorries with two axles), RM22.50 for Class 5 (lorries with three axles), RM 30 for Class 6 (lorries with four axles), and RM 37.50 for Class 7 (lorries with five axles).
(Source: PLUS, The Star, The Edge)