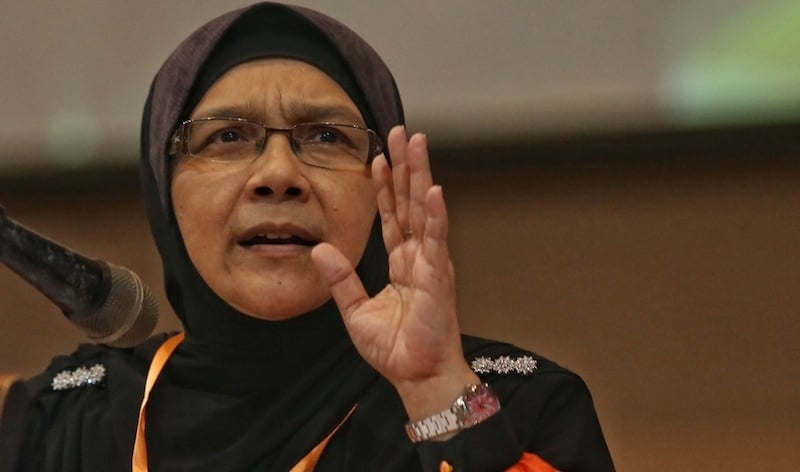 (Image: Malay Mail)
The Selangor state government will be providing health assistance to the B40 group under the Bantuan Sihat Selangor scheme, offering up to RM5,000 per patient.
The state government has allocated RM5mil for this health scheme to help patients apply for kidney dialysis, prosthetic legs, minor surgery, cancer treatment, eye cataract operation, physiotherapy treatment, and other hospital-recommended needs. Cancer treatment was recently added to the list, which will also cover travelling expenses and follow-up costs. However, chemotherapy will not be part of this health assistance, as it is free in government institutions.
The state will not consider reimbursing payments, cash handouts, or private hospital treatment, but instead, eligible patients will be able to claim at one go for a maximum of RM5,000 a year. To be able to claim from the health scheme, patients will need to bring a doctor's recommendation to their assemblyman's office to help with the application procedure. For example, patients who need to undergo a cataract operation can request for funding with a doctor's letter and supporting documents; the state government will then prepare everything and help fund it.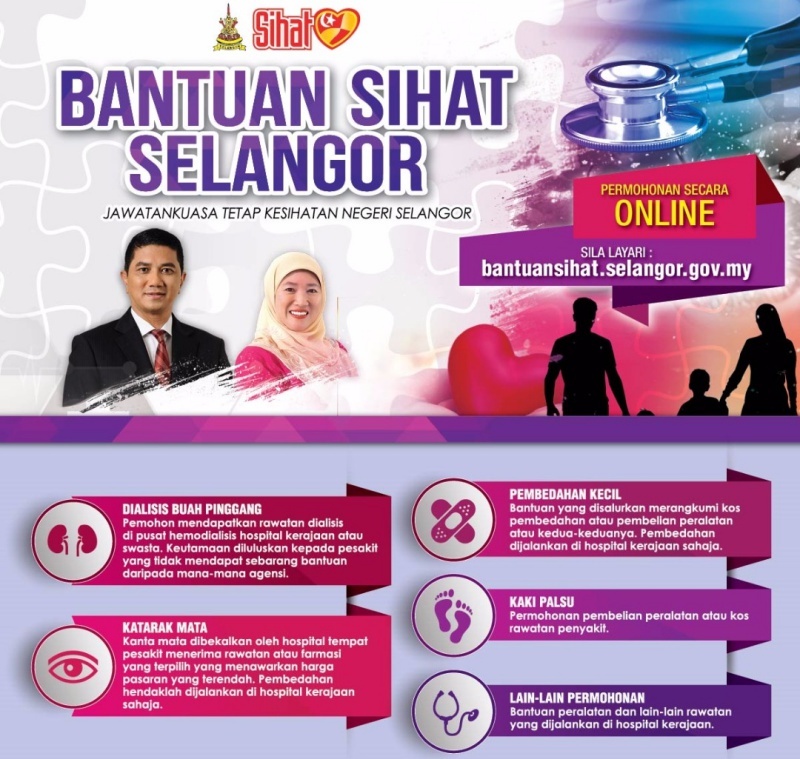 Dr Siti Mariah Mahmud, State Health, Welfare, Women Empowerment, and Family Committee chairman said that the health scheme was popular among senior citizens as the 2018 budget was exhausted because of the positive response from the public. Senior citizens aged 60 and above that are registered for the Senior Citizen Scheme (Skim Usia Emas) will be encouraged to apply for the Bantuan Sihat Selangor scheme as well.
Most B40 cannot afford to attend government doctor-recommended physiotherapy sessions; some would even face difficulty leaving their homes. Hence, several registered mobile physiotherapy units will be sent over to the patients to offer their services.
If you are under the M40 category (middle-income 40%) and have children that are disabled or taking care of ill parents, the state government will also consider reviewing these cases and provide support accordingly. Dr Siti Mariah also added that all government hospitals in Selangor are already aware of this health scheme.
For more details on the Bantuan Sihat Selangor, call 03-55447628/7543 or visit http://bantuansihat.selangor.gov.my.
(Source: The Star)