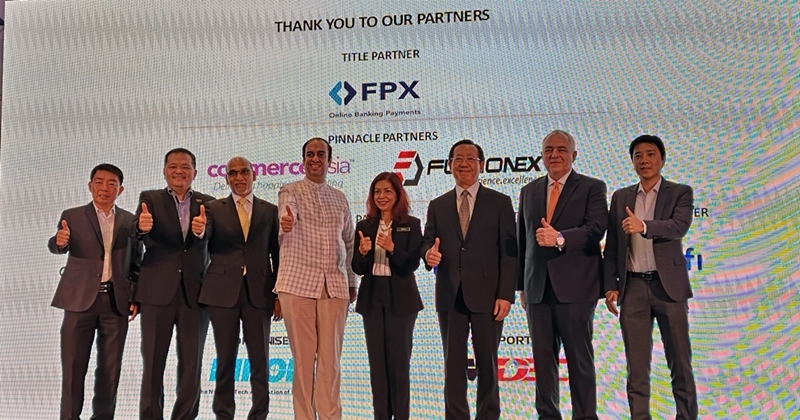 (Image: DNA)
The National Tech Association of Malaysia (PIKOM) has announced that this year's edition of #MYCYBERSALE – dubbed as the biggest online sale in Malaysia – will be held from 27 September until 3 October. Consumers can find a wide array of products at slashed prices, other exclusive deals, and a chance to win a Proton X70 through a lucky draw.
Following the success of Singles Day in China and Cyber Monday in the US, the Malaysian government initiated #MYCYBERSALE in 2014 to spur the growth of the national e-commerce industry. This event aims to generate online shopping demand from consumers, encourage SMEs to adopt e-commerce, and increase online shopping revenue.
What's more, #MYCYBERSALE will take place in Taiwan concurrently this year. Taiwan is the first regional partner of #MYCYBERSALE, with more countries are expected to follow suit in the future. "In recent years, we noted increasing interest from neighbouring countries to have their merchants included in this cybersale. With this, Pikom came up with the idea of a regional cybersale, calling it #MYCYBERSALE Asia, starting this year," said Ganesh Kumar Bangah, PIKOM Chairman.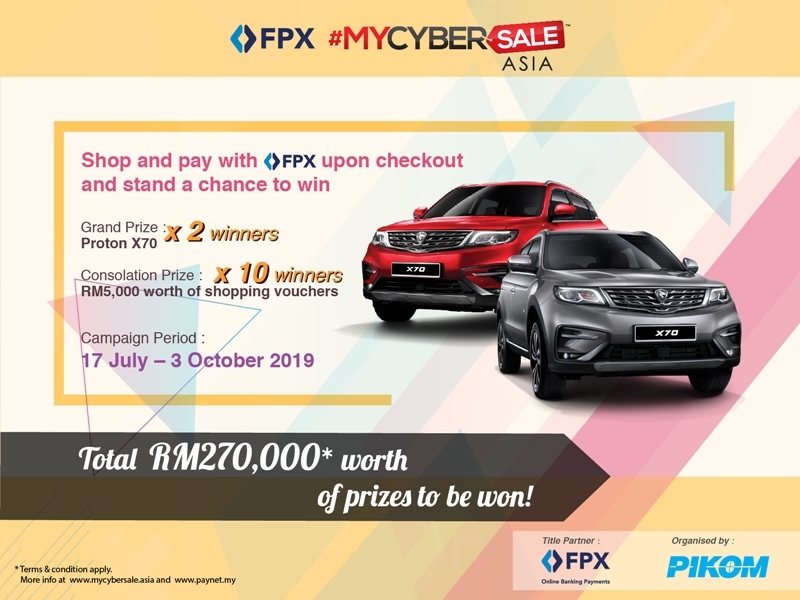 FPX (an online payment gateway system owned by PayNet) is the title partner of this year's #MYCYBERSALE. FPX is sponsoring attractive prizes to be given away for this year's #MYCYBERSALE, including two Proton X70 cars and cash vouchers worth RM50,000 through a lucky draw.
Ganesh also said that PIKOM will hold a mini #MYCYBERSALE before the main event that will allow them to leverage community partners like Boost and Touch 'n Go. At the same time, major merchant engagement programmes will be held in major cities in the country via the PIKOM-eCommerce fairs.
(Source: DNA, Amanz, econsulatancy)