Are you ready to disembark into property renting and earn yourself some extra money? Many people like the income but few realise what a commitment and a responsibility being a landlord is. But if you think finding a mere decent tenant is all it takes to start earning bucks off your property investment; that's just the tip of the iceberg.
Being a landlord comes with quite a few costs and responsibilities. Here are the most common few and a look at how much this may cost you.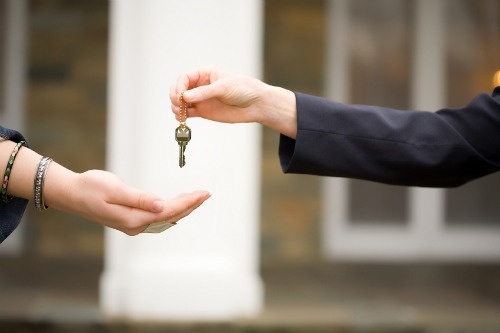 Prior to Tenancy
Before you rent out your house to potential tenants, you need to make sure that your house fit for use and attractive enough to score a good rent and renter. Here are some of the initial things you will need to fork out for prior to putting a house on the market.
Fresh Paint
A fresh coat of paint will make a house look fresh and new, which is especially important for older houses. For a tenant to even want to consider your home; it will need basic sprucing up. A do-it-yourself job will only cost you money for paint but a single can of good quality paint costs between RM110-RM180. Depending on the size of your house; you will need anywhere between 5-20 cans. To have a basic contractor to paint for you; painting services start at RM100 per day. The total add up will depends on how long it takes and type of paint needed to complete your work.
Assuming that it would take 10 days to finish the painting works on your medium sized two-storey home, the total cost is: RM1000 (painting service) + RM720 (8 cans of RM110 per can paint) + RM500 (2 cans of RM250 exterior paint) = RM2,220.
Total cost: RM2,220.
New locks and Optional Security System
This is optional; as some tenants prefer using their own locks (to prevent nosy landlords from coming in unannounced!). But upgrading a few less used padlocks such as window grills and inner sliding door locks should not cause harm. Locks can rust with wear, so it's good to have them replaced periodically. Locks can cost anywhere between RM40-RM200 depending on type and grade. You will most likely need 4-5 around the house.
Total cost: RM200 (min).
Cleaning
After painting, you'll need to make the place spotless. Doing it yourself will of course save you money: you could existing cleaning tools you have at home unless you ran out of detergent. But if you do decide to hire a cleaning service – you're be looking on an average rate of RM15 an hour. Depending how long it will take to clean your house, it will cost you around RM60 for 4 hours but remember that vacant houses generally take longer to clean because the dust and debris from either renovation or tenants moving out lingers. Expect the first clean to take a full 6 hours or more and some cleaners charge a flat RM100 for empty house/unit cleans.
Total cost: RM100 (min).

Fixtures
If you are providing a partially furnished unit which includes air-conditioner, washing machine and fridge; you will need to ensure that all your appliances are running smoothly. So, call in the maintenance man for servicing beforehand. An air-con servicing costs RM60- RM160 depending on the service required and the particular handyman called; whilst a fridge servicing can cost anywhere between RM60-RM500 depending on whether parts need replacing (however, at RM500; you might be better off buying a new mini-fridge unless your old one was a gigantic double-door unit with super storage abilities and functions). Washing machines also cost RM70 to service and up to RM200 if parts are required.
Also, it's important to note than depending on details in your tenancy agreement – you may be required to continue fixing and servicing these fixtures if they've been considered in the rental charge. This means that if a house rental is ordinarily RM1,000 in that particular area and you charge your tenant and additional RM400 for the furnishing you provide – this means you would need to pay for the repairs and servicing yourself.
Total minimum service costs: RM170.
Tenancy Agreement
Your house is done and dusted and you have found a keen tenant. A first look at the tenancy agreement may seem tricky for those who've just jump into the property bandwagon but it's true that it all pretty much follows a template. What it does is it seals the rental deal between you and your lodger and keeps both parties informed about their roles and responsibilities. It's important to remember though that most people do not realise they have the right to peruse and object to any clauses they believe are unfair in the agreement and this goes for both the landlord and tenant. However, since these agreements are based on template and are probably similar across the board; there is rarely a dispute.
For instance, tenant must agree to keep the house in tip-top condition, pay for all utilities (unless agreed otherwise) and pay rent on time. On the other hand, it's the landlord's responsibility to handle all maintenance, repairs and replacing of fixtures and furniture (if any). Unless the damages is done by the tenant, he will have to take responsibility for the repair costs.
If you have an agent or lawyer; there will be more fees incurred.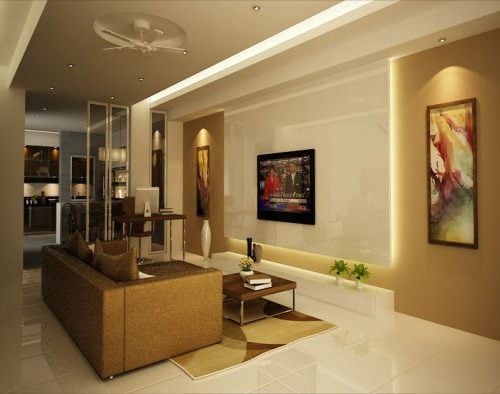 During Tenancy
Maintenance (if/when necessary)
During the course of time, wear and tear does cause things to unexpectedly break down from time to time . A light bulb will go out; faucets will leak or a furniture will get infested with dust mites. Whilst a good tenant will probably not call you for the minor things he can do himself; leaky roofs; piping and any other fixture problems are yours to fix – and pay for!
Quit rent and assessment rate
Quit rent is a form of land tax paid to the government. It can range from RM70 to RM5,000 depending on the size of the housing development. Assessment rates, on the other hand, are paid towards a local authority such as DBKL, MPSJ and MBPJ. You'll be charged property tax of 6% annually rental value. Tenants aren't responsible for paying the local authorities for these form of taxes. Such taxes and charges could total up more than RM5,000 each year.
Lease renewals on leasehold property
Although, there remains few properties in the Klang Valley on leasehold titles; if yours is and you need to renew this during the time of tenancy; it will cost you around RM1,000 and up. The RM1,000 was a minimal amount specifically for Selangor based property but it was tied to the condition that you do not sell the house within a locked in period. Usually, renewals of leases are very expensive; costing 1/4 of the market price of the property.
When Tenancy Ends
Before tenants leave, they have to clean the house ensuring it looks just as it was when it was handed over to them. However, do expect a few nicks and tears on the walls or furniture- your house may not look as fit as before even for you or any new tenants. Paint will definitely need a new coating and if you yourself have neglected to fix some things that were your responsibility as landlord – now is the time it will all come back to 'haunt' you. Depending on the extent of the wear and tear, you will likely to repeat a full cycle of sprucing-up.
A Costly Affair
You may find yourself constantly going through a cycle from signing on a tenancy agreement, renovating to looking for new tenant. Ideally, a long term tenancy could save you from this repetitive cycle. However, finding a suitable and trustworthy tenant is a mixture of both effort and luck. Good tenants will take care of your house leaving minimal costs to you but a bad one will cause a wreckage to your home. But either way, maintaining a house remotely is always tricky.
At a superficial level, one may think that being a landlord is an easy task as the responsibilities are quite often overlooked. Now that you know what to expect on the prices and duties, you'll set yourself the right path and enjoy the fruit of your hard work each month from receiving your rent.