Starting your own business takes plenty of thinking and planning as we've covered before. But once you've got that down, the next thing you'll need is the capital to get your business going. A personal loan or business loan are great places to start, but not everyone can qualify for these.
What if you're one of the unlucky ones? Then you should know that you don't have to give up on your dreams yet, because you can still borrow some cash in the form of microloans.
Are These Just Smaller Personal Loans?
Not quite. Microloans are specifically made to assist entrepreneurs with viable business projects who can't get financing either due to a lack of credit history, collateral, or other reasons. Meaning these loans are made precisely to help small business owners get the money they need for their ventures.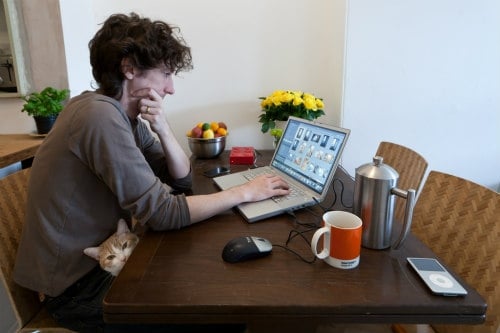 Why Only "Small" Business Owners? My Business is Huge!
Tough luck, then. Because microloans aren't just given out because the smaller amounts present less of a risk to lenders, they're also made to help entrepreneurs who are just starting out. In fact, there are a number of important conditions your business must meet in order for your business to qualify as a micro enterprise:
| Sectors | Annual Sales Turnover OR | Number of Full Time Employees |
| --- | --- | --- |
| Manufacturing, Manufacturing-Related Services, & Agro-based Industries | Less than RM250,000 OR | < 5 |
| Services, Primary Agriculture, Information & Communication Technology (ICT) | Less than RM200,000 OR | < 5 |
If your business is not in one of those two industries, have a sales turnover that exceeds the limit, or have 5 or more full time employees, you are not eligible for a microloan.
Okay. Where Can I Apply For These Microloans?
There are 3 financial development institutions that offer this:
Agrobank
Bank Rakyat
Bank Simpanan Nasional
and 7 banking institutions:
Alliance Bank
AmBank
CIMB Bank
Public Bank
Maybank
United Overseas Bank
Bank Muamalat
Commercial banks might label these microloans as Credit Guarantee Schemes, SME loans, or something comparable. If you want to be doubly sure, participating financial institutions would display the National Micro-finance Logo which looks like this: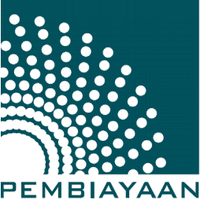 What Are the Advantages of Microloans Over a Small Personal Loan?
As we've mentioned, these micro-financing schemes are built to aid new small entrepreneurs in starting out their businesses, so there are several features that help make it attractive:
Short disbursement time (about 10 days)
No guarantor needed
Simple application form
No minimum income requirement (you just need a business license)
However, Keep in Mind That…
You can only borrow a relatively small amount (between RM5,000 to RM50,000)
The repayment period can be pretty tight (as little as one month) which can work to your advantage
Interest rate is flat
So don't give up on your dreams of being your own boss! If your business qualifies for microloans, we suggest you apply for one and get your business going. If your business doesn't qualify, there are plenty of other personal loans you can still apply for from our comparison page. Have anything to say about this article? Share your thoughts with us in the comments section down below.