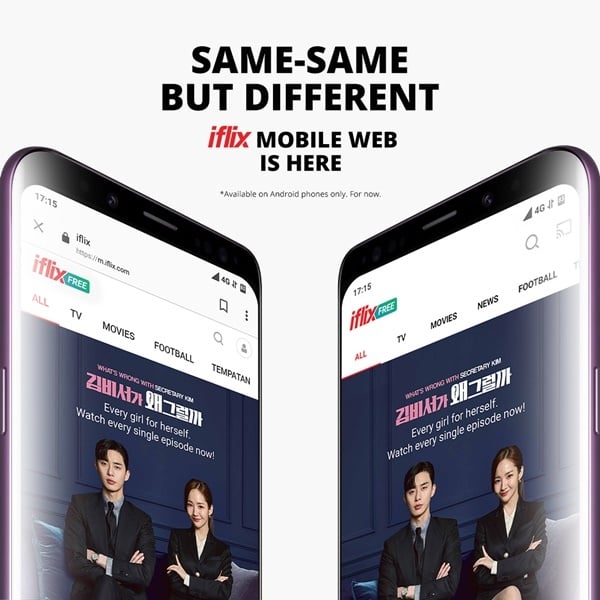 Watching movies or TV on a mobile phone is great for those with a busy, on-the-go lifestyle. Usually, you would have to download an app or sign up for a video-on-demand streaming account beforehand for you to fulfil your binge-watching needs. It is a tedious process that takes time and effort. But with iflix, you can skip all the hassle of downloading apps and signing up for an account.
Instead, you can go to iflix Mobile Web on your phone's web browser to watch FREE movies and TV shows. That's right, you don't need to download an app or sign up for an account to enjoy great entertainment on your mobile phone. Simply go to m.iflix.com on your phone's web browser to binge on free movies and tv shows. Just click play to enjoy hundreds of hours of free entertainment on your mobile device!
It's just as great an experience as the iflix app, but even more accessible and convenient.
iflix Mobile Web is perfect for users who have limited space on their mobile devices, or for those who simply dislike cluttering their phone with dozens of apps. What's even better is that the Mobile Web version actually loads faster and only takes a mere 140kB of data to load.
What exactly do you get to watch on iflix Mobile Web? Well, you get to stream all the movies, television shows, documentaries, and football offerings under iflixFREE. Best of all, iflix has just dropped over 60 movies from their paid-for VIP tier to iflixFREE, so your free streaming choices include popular movies such as The Hunger Games series, The Expendables trilogy, the Ringu trilogy, and movies like John Wick, Law Abiding Citizen, and Looper.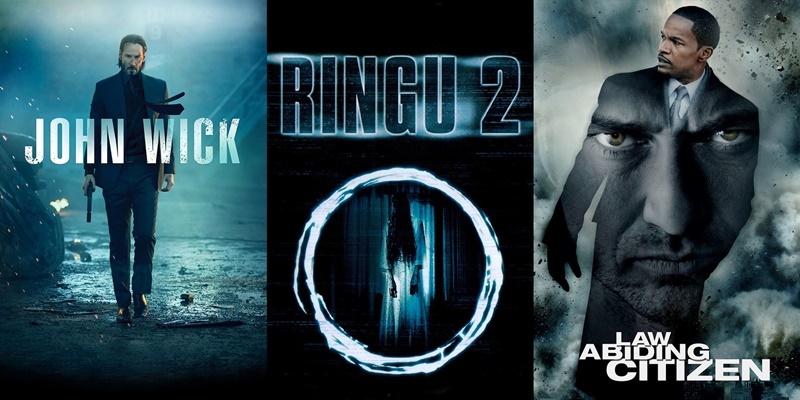 With iflix Mobile Web, entertainment has never been easier, and it brings you added convenience with all the full benefits of iflixFREE. Do note that iflix Mobile Web is currently only available on Android devices – but don't worry iPhone users, support for iOS is currently being worked on.
To access iflix Mobile Web, all you need to do is visit m.iflix.com on your mobile phone browser and you can start watching the iflixFREE content of your choice immediately. It's free, instant, and convenient.
However, if you want to experience the full offerings of iflix and its VIP tier content, you can always sign up for an iflix account and receive a 30-day free VIP trial that gives you full access, without any ads. Happy watching!