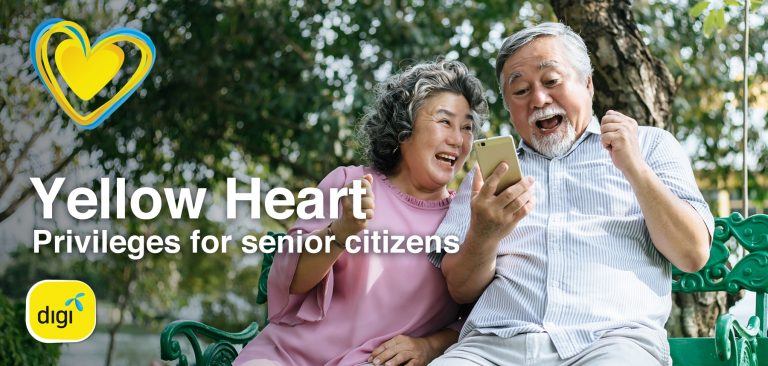 Digi has introduced a RM10 monthly rebate for life for all its registered postpaid subscribers aged 60 years and above.
This lifetime rebate applies to all voice and broadband postpaid plans. Therefore, regardless of what plans a postpaid customer opts for, they will be able to enjoy the RM10 rebate across the board.
From 30 September onwards, Digi has been sending out in-app notifications to all eligible customers to activate the rebate via the MyDigi app. Once redeemed from the "Box of Surprise" section on MyDigi, this rebate will be automatically applied to bills for the following months.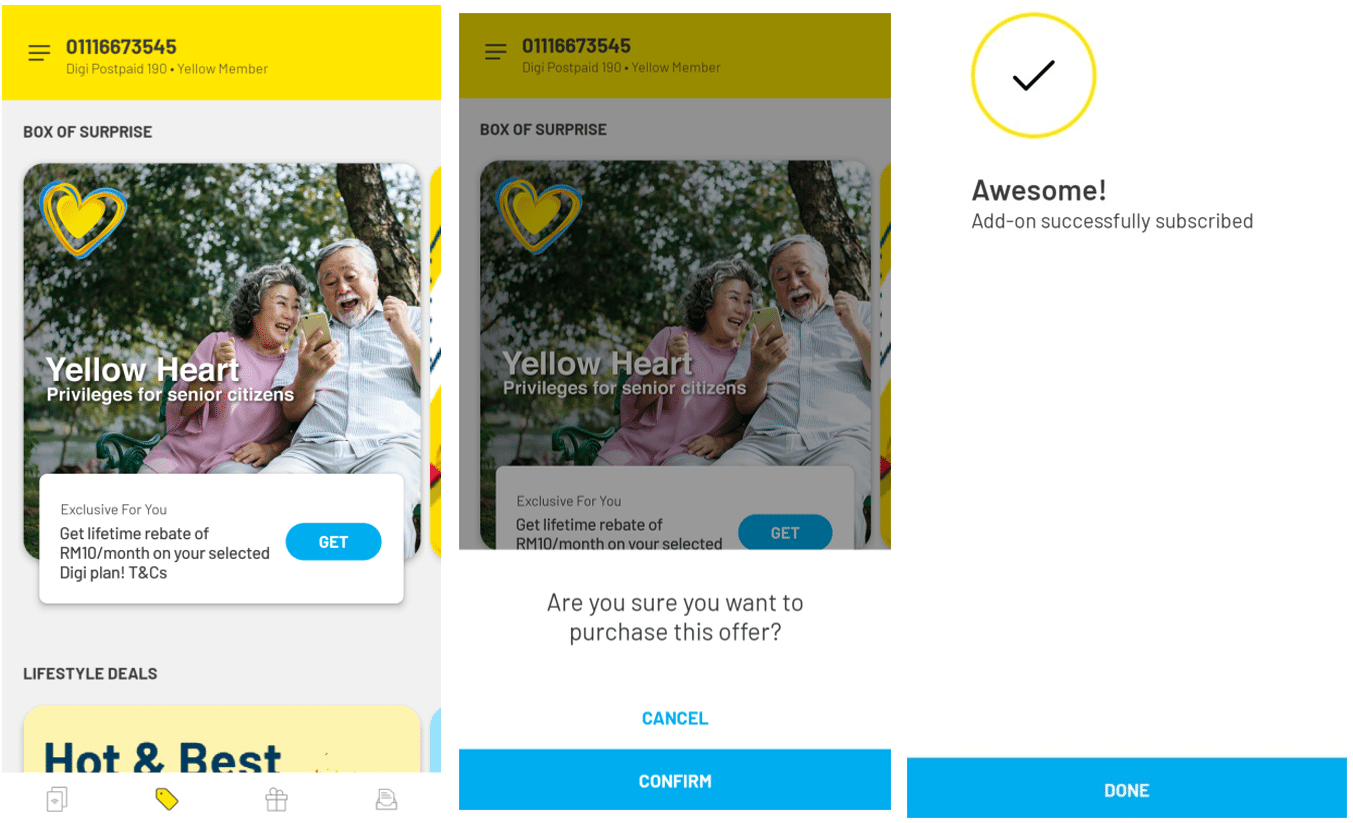 Similarly, the telco will also be sending out these same notifications to other customers when they reach 60 years of age.
Digi's Yellow Heart programme is an ongoing initiative designed to empower communities with better connectivity and technology, and this rebate is a part of it. Since June 2019, the telco giant has also been offering a similar rebate to people with disabilities.
As Digi's Chief Corporate Affairs Officer Joachim Rajaram puts it, "We are constantly thinking of different ways to include many more Malaysians as the world becomes increasingly digital, either through new connectivity options for easy access to the Internet or digital solutions to power their everyday life."
(Source: SoyaCincau)