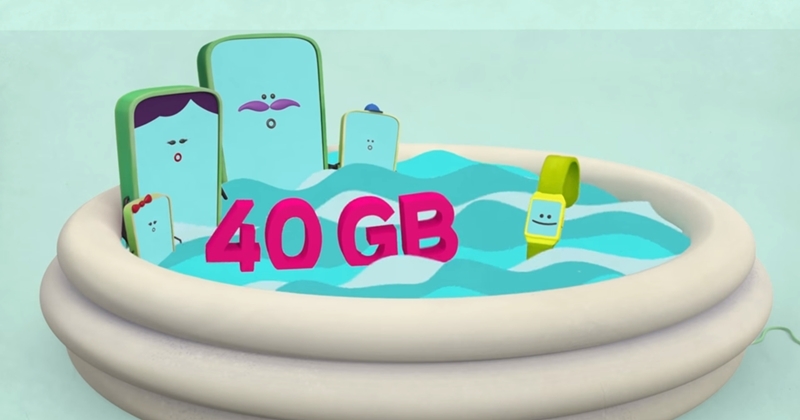 Effective immediately, Maxis has upgraded the quota for MaxisONE Share supplementary lines from 10GB to 20GB per line. This upgrade is permanent, and does not require any input from existing users – the additional data will automatically be included in the shared DataPool quota.
MaxisONE Share line users will receive an SMS from Maxis notifying them of the upgrade to their. This upgrade comes at no additional charges, and will roll out gradually from 16 to 25 May 2019.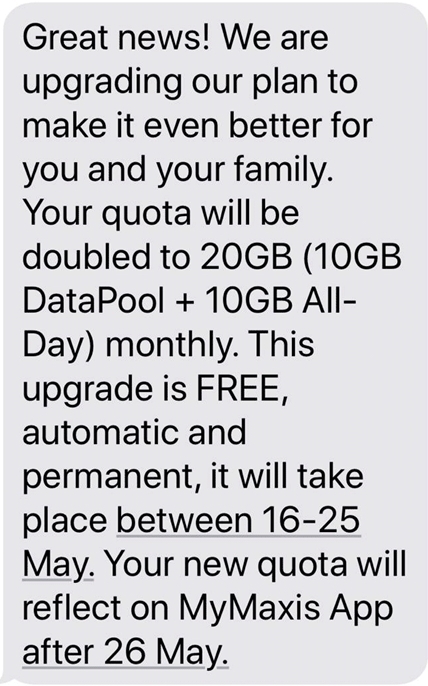 (Image: Soya Cincau)
MaxisONE Share is Maxis' supplementary postpaid line, which can be both with any main MaxisONE line. Priced at RM48 per month, it previously offered 5GB of all-day data that goes into the shared DataPool with all other lines in the account, 5GB weekend data, and unlimited calls and SMS. Each Share line will now get 10GB quota (that goes into DataPool) and 10GB all-day data while the unlimited calls and SMS feature remain the same.
The new quota will be reflected in the MyMaxis app after 26 May.
(Source: Soya Cincau, Maxis)