According to the Johor state government website, there is going to be four glorious state holidays this year. The best part is, none of the Johor public holidays fall on a Saturday, where no replacement days off are given. That is when people tend to feel like they were cheated of a day's free leave.
Listed below are the four additional public holidays that Johor will experience. Unfortunately none of these connect to the national ones for an overly extended holiday.
Thaipusam Day – 31 January (Wednesday)
His Majesty the Sultan of Johor's Birthday – 23 March (Friday)
Awal Ramadhan – 17 May (Thursday)
Hol Almarhum Sultan Iskandar – 15 October (Monday)
There is the long weekend for Awal Ramadhan which will start on the 17th of May up till the 19th of May. The final state public holiday, falls on the 15th of October and can be made into a four day long weekend with a day's leave application for the 14th of October.
When the entire state is enjoying a public holiday in Johor, here are a few things you could do within the state, to keep your costs low and still have a whopping good time.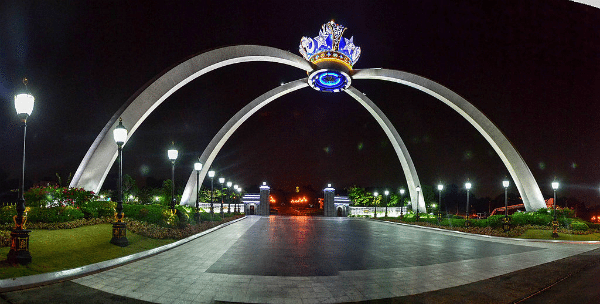 Endau Rompin National Park
With the weekdays already feeling hectic with work, and the weekends filled with our lovely neighbouring Singaporean friends taking advantage of their strong currency, head out in to nature and enjoy some time at the Endau Rompin National Park.
According to Wonderful Malaysia, Endau Rompin promises beautiful scenic views, waterfalls and if you're extremely lucky, you might come across a few endangered species. However, the website does mention that the animals usually do not roam anywhere around the tourists spots but on some lucky occasions, you may spot one or two.
It even has a thrilling night safari, rubber tube rafting and river cruises to experience. If you intend to spend the night, you can even rent a tent from as low as RM40 or stay at the chalets with prices starting from RM100 per night. The only other cost involved is the entry, which is minimal charge of RM10 per entry, but the promise of peace and tranquillity you receive in return will far outweigh the price tag.
Glamping in Kota Tinggi
If you have never heard of glamping, chances are, you are not much of an outdoors person. However, the idea behind glamping comes from glamorous-camping, where you forego the experience of setting up your tiny survival tent, for a pimped out, comfortable tent.
Canopy Tribes, has hot showers, beds and even has the food nailed down for you. Depending on the package you opt for, you can enjoy a barbecue buffet and also includes breakfast. That way you get to enjoy the outdoors, sleep beneath the stars and be close to nature, without the discomfort of hardcore survival camping.
The camp site location is approximately five minutes away from the Kota Tinggi waterfalls and there are other activities like trekking, cycling, camp fires and kayaking to fully enjoy the outdoor experience. You may want to opt for a longer public holiday weekend, to fully immerse yourself in this divine experience. Charges start from as low as RM150 for adults and RM120 for children for a two day one night stay.
Check out Pasar Karat Johor Bahru
Pasar Karat is located in the city of Johor, on Jalan Segget. The literal translation of Pasar Karat means, rusty market. This night market is actually a huge flea market, a fun place to take a stroll, grab some finger food and look out for some neat items at this popular flea market.
Utusan Online reported how you can be immersed in some music by local bands playing along the street. You may even start to reminisce when you find old phones like the Nokia 3310 and other retro items that remind you of your younger days.
Many people think of it as a tourist spot, but even tourists spots need to evolve. Go back to a spot a few years later and you'll be pleasantly surprised with new experiences. The flea market is opened everyday, during the evenings, starting from approximately 6.30PM till midnight.
Ostrich Farm – Desaru
If you weren't lucky enough to witness Chickaboo, the Ostrich that dashed down Federal Highway in Kuala Lumpur, you could drop by an ostrich farm in Desaru. According to some reviews on TripAdvisor, kids can even ride the ostrich and snap photos with the birds.
As for the adults, you can only wish you were a kid to ride one of those birds, but you can certainly look forward to a tasty treat instead. Some recommended the ostrich egg omelette while others say the ostrich burger and steaks are better. It is definitely a different experience compared to visiting the usual farms around.
Attractions in Malaysia's website states that the entry fee only costs RM12 for adults and RM8 for children. The price includes the tour guide but food will cost extra. Malaysians being natural foodies, this is a rare and interesting meal to slot into the books, perfect way to spend an exclusive Johor state public holiday.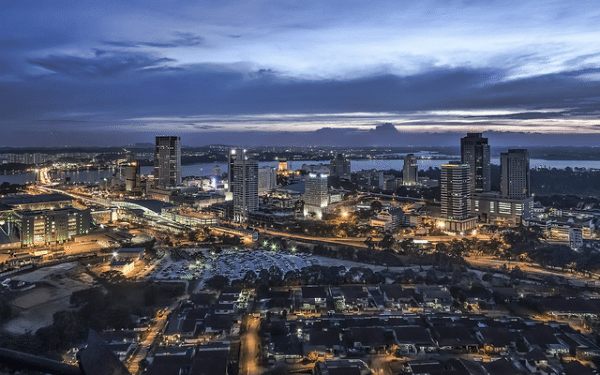 Adventure Seekers
There are also a tonne of theme parks and water parks to visit within Johor like Legoland, Austin Height Water & Adventure Park, Tiram Indoor Water Park and a few others. Having an exclusive state public holiday you wouldn't have to endure the crowds of other states rushing in too.
However, if none of these places strike a chord, you could hop on a plane and maximise the long weekends that the Johor public holidays have lined up. But before you start booking those trips, you should take the preliminary step of getting a good travel credit card which gives you free access to the premium lounge, gathers air miles, and one that gives you free travel insurance with every booking.
To enjoy all these benefits you may not have been previously aware of, skip on over to our travel credit card page and use our comparison tool to pick one that fits you just right. Also head over to Agoda for more affordable accommodation for a pleasant stay during your holiday!