Everybody needs a break, but sadly not everyone can afford a break! Still, there are budget vacation options out there, it won't be the Ritz but you can certainly get in a little vacation fun nonetheless.
We scoured the internet to find inexpensive holidays that you can have right here in Malaysia if you have a budget of RM500 to spare.
Here are five economical holiday options to suit your vacay goals: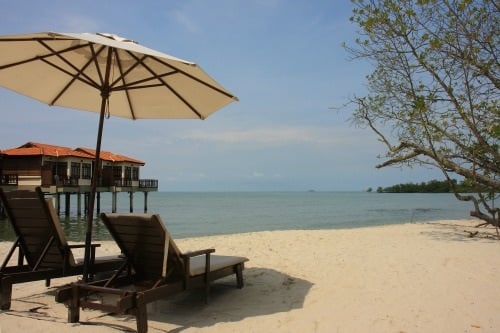 1. A Beach Getaway – Port Dickson
Seaside picnics can be just what you need when the weekend rolls around! Port Dickson, being just a 90-minute drive away, is definitely the place to escape for a quick, modest vacation. Toll and petrol costs won't be too heavy; an estimate of RM100 should cover it depending on your vehicle, driving style, etc.
You can find room and board from just RM43 per night on Airbnb (current average of RM157 to RM286) with more luxurious options available as well. Local hawker and seafood stalls abound, just check out TripAdvisor to get suggestions for tasty inexpensive restaurants to visit.
2. A Chill Holiday – Cameron Highlands
Beat the eternal summer heat and go where the wind is cool and the views even cooler. Merely three to four hours away by car from Kuala Lumpur, Cameron Highlands does provide you with a range of 'local' touristy things to do.
Take a free tour of the Boh Tea Plantation, go to the butterfly garden, pick your own strawberries at Raju's Hill Strawberry Farm or say hello to really old cacti at Cactus Valley (entry is RM4 per adult and RM2 per child). Accommodation is reasonable as well, with a one night stay at a four-star hotel, the Copthorne Cameron Highlands, starting from RM177 on Agoda.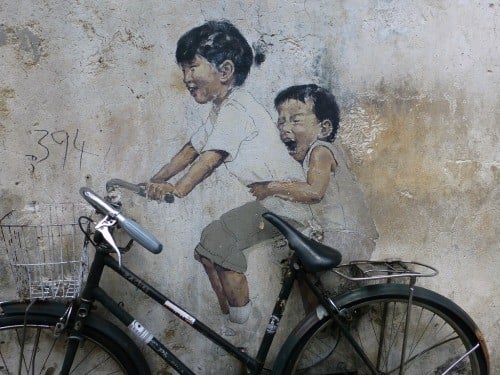 3. An Artsy Trip – Penang
Penang really is a one-stop-holiday centre; you have beaches, night markets, tons of places to eat your heart out and an artsy heritage to boot. You can either drive here or fly down with a budget airline, which with early booking could score you round tickets for under RM150.
Things to do in Penang include free visits to the Street Art Trail, Armenian Street crafts or simply walkabout to discover Penang's amazing architecture (e.g. Beach Street, Pitt Street and Loke Mansion).
4. A Historical Holiday – Malacca
If you want to experience culture, history and shopping amidst a foodie paradise, then Malacca is definitely worth the trip. It's only a two-hour drive away from Kuala Lumpur and if you don't feel like driving, just book a bus ticket, it'll cost approximately RM20, one way. For accommodation, you can book an Airbnb for RM80 to RM150 or go with a hotel on Agoda.
Once you've settled in , there are a ton of free things to do in Malacca like visiting the Heeren Street Heritage Centre, walking through 17th century gravesites at Bukit China (or don't if you are prone to nightmares) and visit Malaysia's oldest known temple, Cheng Hoon Teng Temple.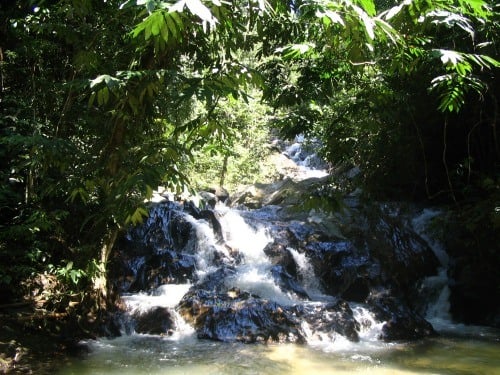 5. A Green Haven Vacation – Templer Park
Need to get out of the city and see green, then why not make a weekend of it at Templer Park. Less than an hour from Kuala Lumpur, this hilly rainforest is a great weekend holiday for nature junkies; you can (literally) take a hike, swim in mountain waterfalls or just relax with a nice picnic basket. For accommodation, look for cheap hotel stays online. For instance, rates at the Leverage Hotel start from RM84 only and is only six minutes away from the park. What's more, entry to the park is free!
A good travel credit card can help you save more on your vacations with discounts for everything from accommodation to flight bookings and even awesome dining deals! Don't already have a travel card that you can count on for big promos and discounts? Then do yourself a favour and check out our comparison page to find the most rewarding travel credit card for your needs.
However, you could also head on over to Agoda to check out some of the best deals for hotels and accommodations for your trip.
Want to explore beyond Malaysia? Head to our Travel Getaway Campaign to find out more!