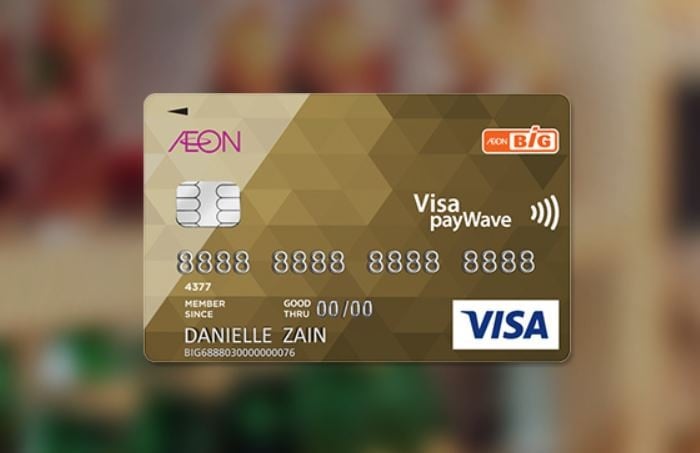 Few would associate Aeon as a credit card provider, but in reality the Japanese conglomerate has a stake in various industries – and banking is one of them. For the Malaysian market, it offers a wide range of credit cards but most of them are largely uninspiring.
The Aeon Big Visa Gold credit card, however, isn't one of them. In fact, this is one well-kept secret that you should consider adding to your credit card arsenal.
Store brand card, but with global benefits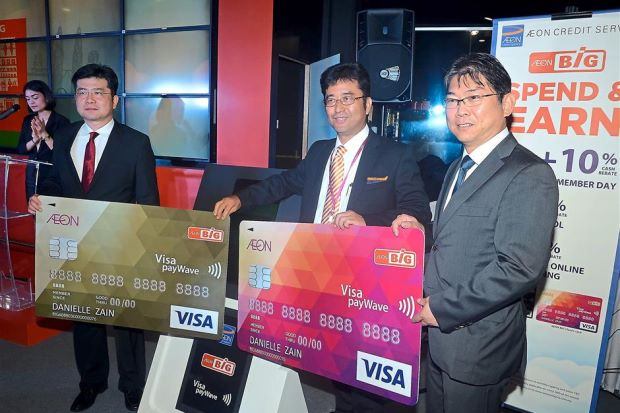 (Image: The Star)
It may be a store brand card, but this AEON BiG credit card is pretty impressive – even if there are some conditions to look into. For starters, the card offers four cashback tiers – and two of them are tied to purchases made at Aeon Big. If you shop regularly at this department store, it is a huge bonus. And if you're not, the following paragraphs should convince you to really consider getting shopping there and applying for this card.
Aeon Big holds a "Thank You Member Day" on the 28th of every month, and on this day, purchases made using the Aeon Big Visa Gold comes with 5% cashback capped at RM100 per account per month. That means you can spend up to RM2,000 in your monthly groceries and enjoy a generous amount of cashback, provided you spend it all in that one day.
If you use the Visa PayWave function of the Aeon Big Visa Gold card, you also get 5% cashback, capped at RM25 a month. This feature applies every day, including the "Thank You Member Day".
Now, here's where things get interesting. One of the requirements for this card is that you must also hold an Aeon Big member card, which is free. One perk of this member card is that it offers immediate 5% discount for everything offered in Aeon Big during the "Thank You Member Day". All of these offers stack, which means if you shop in Aeon Big on the 28th of the month and pay with Visa PayWave, you get 5% discount (member card) + 5% cashback ("Thank You Member Day" perk) + 5% cashback (Visa PayWave). Before you think we're pulling your leg, here are some examples from the credit card's FAQ:

There are other benefits for using this card besides shopping at Aeon Big, too. This AEON BiG credit card offers 5% cashback for petrol, but is limited only for transactions on Sundays, and is capped at RM25. That's still good as long as you time your petrol pumping sessions correctly. Finally, online and overseas spending will also net you 2% cashback, capped at RM25 as well.
There's also Aeon Big member points that can be accumulated for every ringgit spent with the Aeon Big Visa Gold credit card. You get 4x Member Points for every RM1 spent in Aeon Big on every 10th of the month, 2x Member Points for every RM1 spent in Aeon Big every day, and 1x Member Point for every RM1 spent anywhere else, including overseas transactions. Member Points can be redeemed for cash rebates at Aeon Big at a rate of 1000 Member Points = RM5; that's the equivalent of an additional 0.5% cashback for purchases in Aeon Big.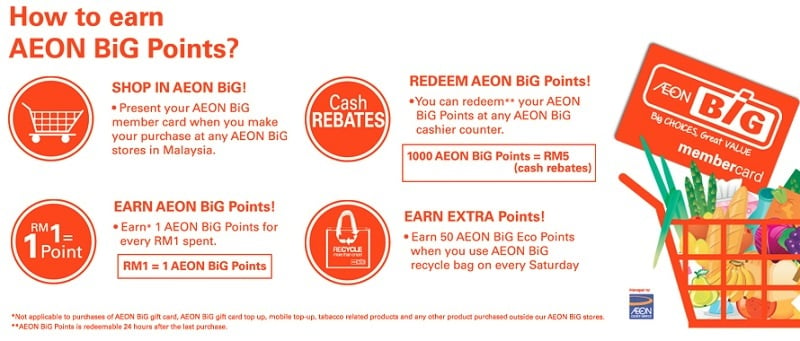 Given that you earn 4x (on the 10th) or 2x Member Points for shopping at Aeon Big, that amounts to an additional 1% or 2% (on the 10th) cashback!
But really, the real bonus to this card is the fact that it offers 3x access to Plaza Premium Lounges at all airports in Malaysia per calendar year. Accompanying guests can enter for 20% discount. On top of that, if you purchased your flight tickets with the AEON BiG credit card, you will also be entitled to travel insurance with coverage up to RM1,000,000.
If you're just hearing of this card now, know that it used to be a lot better. Aeon Credit used to bestow this card with 6x (!!!) Plaza Premium Lounge access a year, and had a lower minimum annual income requirement (RM30,000/year or RM2,500/month).
So many perks, ridiculously low requirement

For all the benefits offered by the card, you could be forgiven for thinking that the Aeon Big Visa Gold card has a high minimum annual income requirement. After all, few Platinum credit cards offer the same range of perks, let alone Gold cards.
The minimum annual income to apply for this card is just RM36,000, or RM3,000 a month. On top of that, applicants must also be an Aeon Big cardholder – which is free. The annual fee is also waived when you swipe 12 times a year, which is almost a standard practice these days and is not difficult to accomplish at all.
All told, this card is surprisingly impressive, and even more so that few would think about even giving AEON BiG credit cards a second look.
Beware the fine prints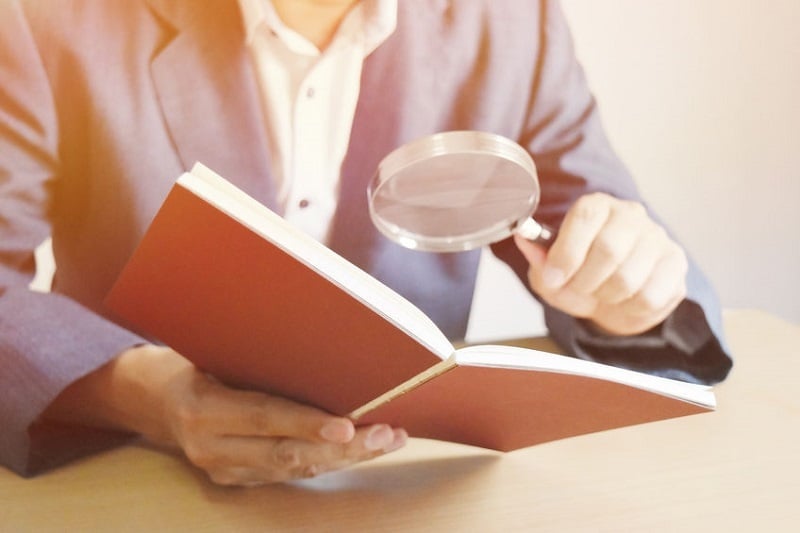 However, as we broke down earlier, this card's cashback system can be complicated. On top of that, the cashback handout has a "total cashback cap" to it, meaning that the issuing bank has allocated a set amount every month for the specific cashback tier. If exhausted, transactions that normally qualify for cashback would not be given any. Because of the total cashback cap, the cashback would be given on a first come, first served basis – this means the payout may be unreliable.
There are some good news, at least. The total cashback cap is different between that offered for the "Thank You Member Day", which has a total cashback cap of RM50,000 a month, and that of the petrol as well as online and overseas transactions, which have a combined total cashback cap of RM15,000 per month.
Besides that, being a store-brand card, most of the rewards are tied to transactions made at Aeon Big. This means if you're not a regular shopper there, you will have to change that habit to fully maximise the benefits of the Aeon Big Visa Gold credit card.
Verdict: Come for the cashback, stay for the lounge access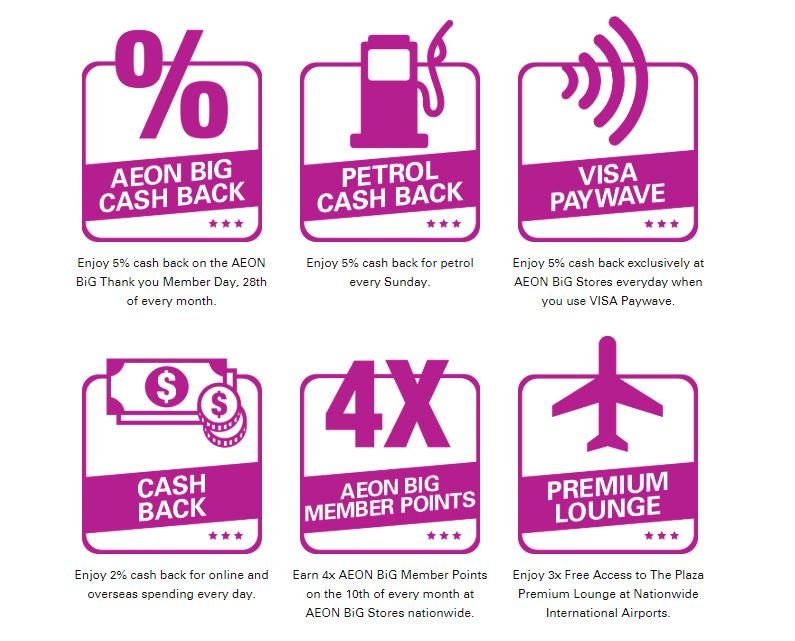 Nevertheless, it may be wise to pair this card with another cashback credit card that does not have a total cashback cap. There are some solid options such as the Public Bank Quantum cards or the Maybank Amex card Gold/Platinum, which offer a similar 5% cashback and does not have the total cashback cap.
The saving grace to this card is not just the rather generous cashback, but it is the premium lounge access that is the icing on the cake. Few cards offer both cashback and lounge access, and even fewer offer both with the low requirement like the Aeon Big Visa Gold card does.
Finally, if you choose to apply for this card with RinggitPlus, you get even more for your money. All approved Aeon Credit card applications from RinggitPlus will be given a free RM150 Aeon Big voucher! Head on to the product page to find out more, and to apply.